Paul George produced his best offensive output this series as the Los Angeles Clippers clobbered the Dallas Mavericks on their way to a massive 154-111 victory.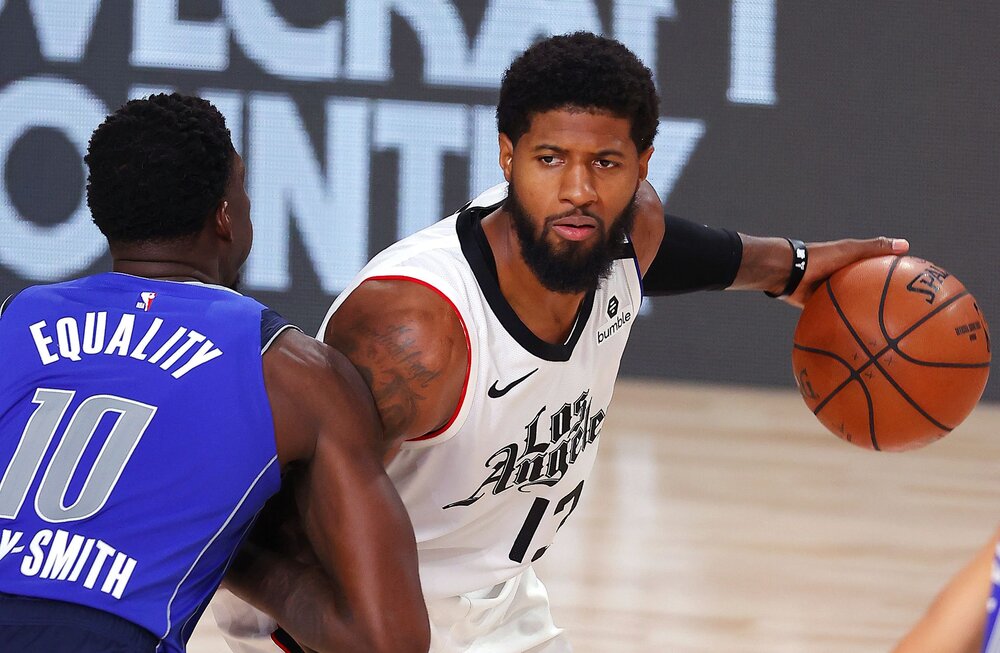 Photo by Mike Ehrmann/Getty Images
The Clippers didn't waste any time running a helpless Mavericks squad off the court as they immediately set the tone after opening a 19-point lead in the first quarter. George, who struggled mightily this series, came out firing as he put up a game-high 35 markers, built on a solid 67% clip from the field.
On top of George's brilliance on offense, the Clippers also received tons of contributions from their other players. Kawhi Leonard came up with 32 points and 7 rebounds, while Montrezl Harrell amassed a double-double performance of 19 points and 11 boards.
Six Clipper players scored in double-digits in this massive Game 5 victory. They shot a spectacular 63% clip from the field, including draining 22 out of their 35 attempts from the three-point line. The second-best team in the Western Conference also dished out 28 assists and hauled in 49 total rebounds, as opposed to the Mavericks' 31.
Luka Doncic led the charge for the Mavs, finishing with 22 points, 8 boards and 4 dimes in the loss. Tim Hardaway Jr. chipped in 19 markers off the bench, while Trey Burke contributed 15. The Mavericks played without star center Kristaps Porzingis, who is still recovering from a sore knee injury.
SCORES
Clippers (154) – George 35, Leonard 32, Harrell 19, Morris 12, Jackson 11, Shamet 11, Zubac 9, Patterson 9, Williams 8, McGruder 6, Coffey 2, Mann 0, Green 0
Mavericks (111) – Doncic 22, Hardaway Jr. 19, Burke 15, Kleber 12, Wright 11, Finney-Smith 9, Marjanovic 5, Curry 4, Cleveland 4, Reaves 4, Kidd-Gilchrist 3, Jackson 3,