Paul George remained waxing hot from distance as the Los Angeles Clippers demolished the New Orleans Pelicans, 126-103.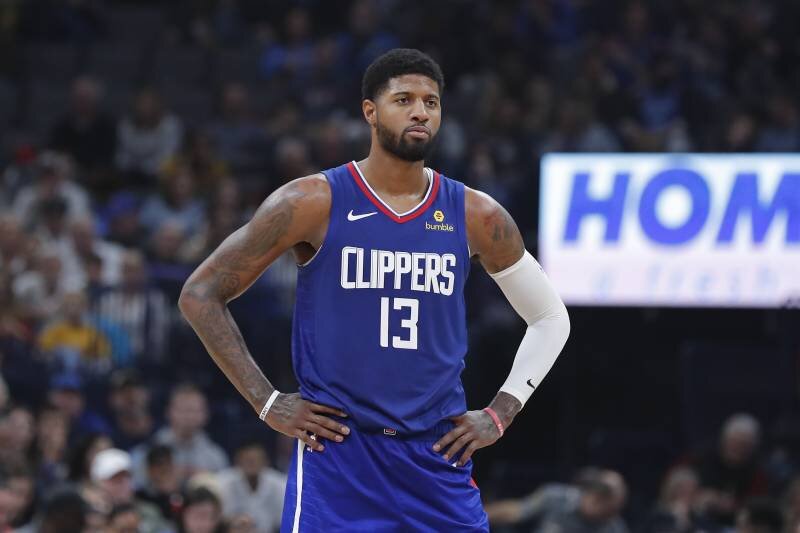 Photo courtesy of Alonzo Adams/Associated Press
The six-time All-Star George scored 28 points, 3 rebounds, 1 assist, and 3 steals, while reigning Finals MVP Kawhi Leonard added 24 points, 6 rebounds, and 5 assists in the big win. The Clippers set a franchise record of 25-three pointers, and eight of these were courtesy of George.
The Clippers are still without second unit leaders Lou Williams and Motrezl Harrell. The three-time 6th Man of the Year awardee Williams is still under quarantine protocol, while former University of Louisville standout Harrell is yet to join the team. Harrell announced that his grandmother has passed away recently.
The Los Angeles Clippers improved to 45-21 record and are only six games behind town rival Los Angeles Lakers for the top seed in Western Conference.
New Orleans Pelicans' rookie star Zion Williamson was only limited to 14 minutes, amassing 7 points and 5 rebounds. Star forward Brandon Ingram contributed 14 points and 2 rebounds, Nickeil Alexander-Walker scored 15, and center Derrick Favors added 12 points in a losing effort. Veteran shooter JJ Redick only came up with 11 markers today after exploding for 21 points against the Utah Jazz in their first game.
The Pelicans' shot at the last playoff spot is getting slimmer as they are yet to win a game in the restart. The team is currently four games behind the 8th-seed Memphis Grizzlies.
The Los Angeles Clippers started the game hot scoring 37 points and 40 points in the first and second quarter, respectively. The George-Leonard-led Clippers team ballooned the deficit to as many as 28 points and never looked back as they capitalized on the poor offensive outing from the young Pelicans.
New Orleans will look to bag the first win in the restart against the Grizzlies on August 3, while the Clippers will try to continue their hot shooting on August 4 against the Phoenix Suns.
Scores
Clippers (126)- George 28, Leonard 24, Jackson 15, Morris Sr. 9, Beverly 9, Shamet 9, Green 9, Zubac 6, Noah 4, McGruder 4, Coffey 3, Patterson 3
Pelicans (103)-Alexander-Walker 15, Ingram 14, Favors 12, Reddick 11, Jackson 11, Hayes 9, Melli 8, Ball 7, Williamson 7, Hart 5, Holiday 4, Moore 0, Williams 0