Philippines' Playbook Laus Esports put up a gallant effort but fell just short as South Korea's Promy soundly defeated them in the Finals of the NBA 2K20: The Pacific Pro-Am Tournament.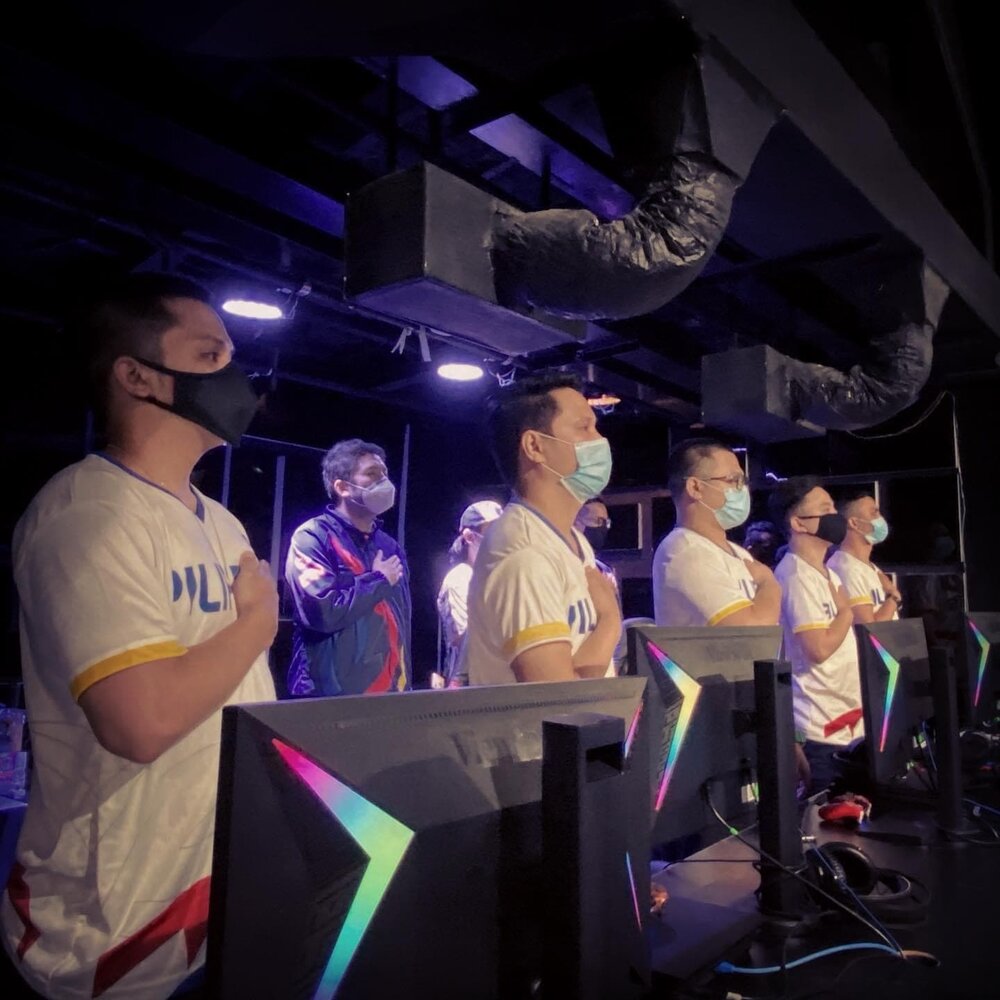 E-Gilas Pilipinas hoopers make up the entirety of the Playbook Laus Esports squad in this Pacific Pro-Am tournament. (Photo from SBP)
Despite not being able to come away with the championship, Playbook Laus Esports (PLE) still gave pride to Filipinos all around the globe. PLE was just soundly checked by Promy of South Korea as the Filipino stalwarts struggled on both offense and defense.
Aljon Cruzin's Shintarou failed to sustain his dominant performance from PLE's semifinals win over Hong Kong's Secret Loves. But Izzo, who is manned by Philippe Alcaraz IV, dominated on the inside as he tried to push PLE within shouting distance. However, Promy proved too much for the Filipinos as they swept the best-of-five series.
Promy broke the hearts of the Filipinos today as they also defeated another Philippine club, badboys, on their way to the championship stage. Badboys won the first game in that series, but Promy stormed back and won the next three contests.
Playbook Laus Esports, which is comprised of the same E-Gilas Pilipinas squad that competed in the FIBA Esports Open 2020, continues to rise in the global stage this year.