Chris Paul and the Oklahoma City Thunder took advantage of James Harden fouling out in overtime as they beat the Houston Rockets and make the series more interesting.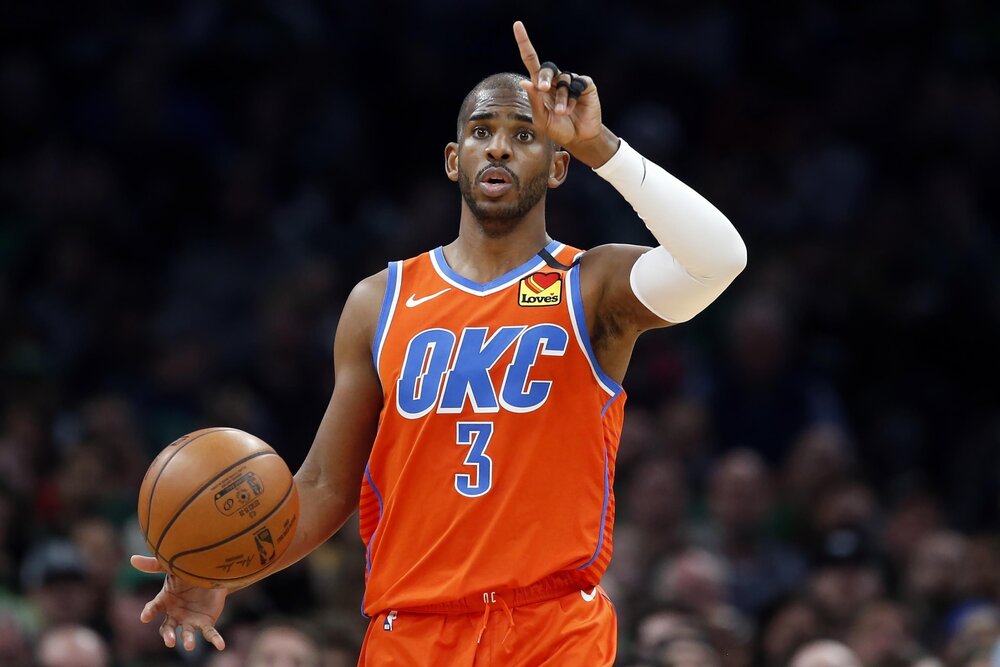 Photo by Michael Dwyer/AP
In a close-call game all throughout the night, the Thunder pulled away in overtime to hack out a much-needed 119-107 win over the Rockets. Dennis Schroder came off the bench to topscore for the Thunder, finishing with an all-around stat line of 29 points, 5 rebounds and 5 assists.
Chris Paul was a key cog in the win as he put up 26 points, 6 boards and 5 dimes, while Shai Gilgeous-Alexander poured in 23 points and 4 steals, including an all-important corner three-pointer in the fourth quarter to ultimately force the extension period. Stretch combo forward Danilo Gallinari also tallied 20 markers in the win.
With Russell Westbrook still sitting out with an injury, Harden again had to shoulder a heavier workload on the offense. The lefty spitfire gunner amassed a game-high 38 markers, along with his seven rebounds and eight assists. However, Harden fouled out early in overtime, depleting the Rockets of their focal point in their offense.
Jeff Green came off the bench to pour in 22 points and 7 boards, while Eric Gordon had 18 markers.
SCORES
Thunder (119) – Schroder 29, Paul 26, Gilgeous-Alexander, 23, Gallinari 20, Dort 9, Adams 6, Bazley 3, Noel 3,
Rockets (107) – Harden 38, Green 22, Gordon 18, House Jr. 15, Tucker 5, Covington 5, Rivers 4, McLemore 0