Devin Booker poured in 35 markers as the undefeated Phoenix Suns hacked out a 119-112 victory over the Jimmy Butler-less Miami Heat.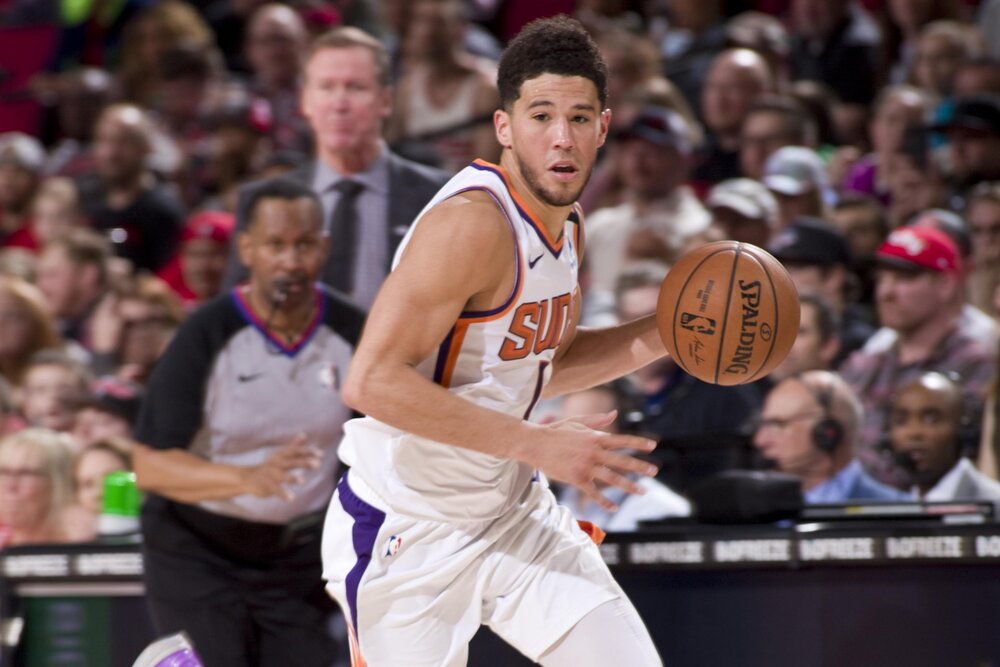 Photo by Cameron Browne/Getty Images
Behind Booker's 35 points, 3 rebounds and 6 assists, the Suns remained composed in the fourth quarter as they continue their undefeated run in the Orlando bubble. Deandre Ayton chipped in a double-double of 18 points and 12 boards, while Jevon Carter was instrumental off the bench with his 20 markers built on six three-pointers.
The Heat raced off to a 35-point output in the opening period, but the Suns came back to tie the game after the first half. It would be a see-saw affair for much of the second half, but Booker's clutch shots and excellent passes dismantled the Heat's defense in the waning minutes of the fourth quarter.
Rookie hotshot Tyler Herro led the charge for Miami with an all-around display of 25 points, 8 boards and 10 dimes. Duncan Robinson also put up 25 markers of his own, including four hits from beyond the arc. All-Star big man Bam Adebayo stuffed the stat sheet with his 18 points, 7 rebounds, 9 assists and 3 blocks.
The Heat missed the services of star Jimmy Butler, as well as point guards Goran Dragic and Kendrick Nunn.
SCORES
Suns (119) – Booker 35, Carter 20, Ayton 18, Johnson 14, Bridges 10, Saric 10, Rubio 7, Payne 5, Kaminsky 0
Heat (112) – Herro 25, Robinson 25, Adebayo 18, Crowder 17, Iguodala 12, Olynyk 9, Vincent 4, Jones Jr. 2, Hill o