After a sub-par performance in their last game, Jayson Tatum bounced back big time to lead the Boston Celtics past the Portland Trail Blazers, 128-124.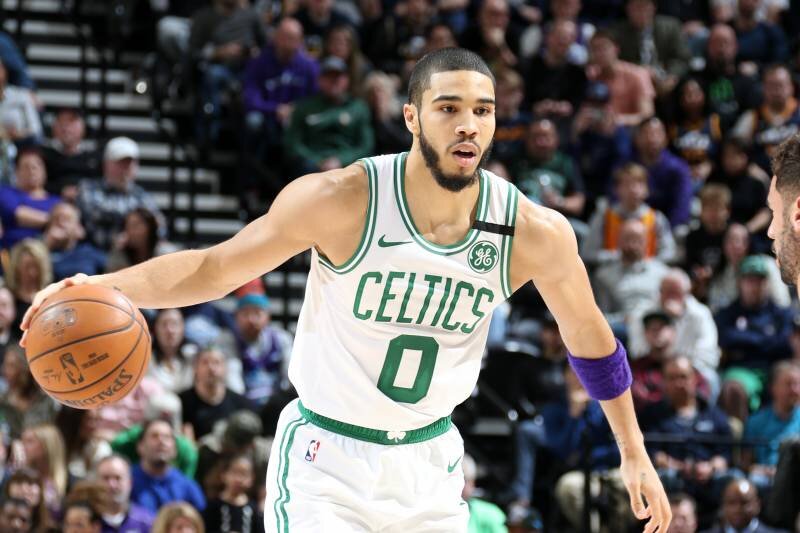 Photo by Melissa Majchrzak/Getty Images
Tatum shrugged off his sluggish performance in their last game as he finished with a game-high 34 markers, on top of his 4 rebounds, 8 assists and 2 steals. Jaylen Brown also came up with his own 30 points, while veteran forward Gordon Hayward tallied 22 points and 8 boards.
With an early 21-point outing from Tatum in the first half, the Celtics built a 19-point lead entering the third quarter. But Damian Lillard and the Blazers would come storming back. With a little below two minutes remaining in the final frame, Gary Trent Jr capitalized on a nice kickout pass from Lillard to drain a triple that gave the Blazers the lead.
But Boston remained composed, and a Brown corner trifecta off a Tatum pass ultimately sealed the victory for the green-and-white. Star point guard Kemba Walker was still in minutes restriction, but was able to produce 14 markers and hit both of his two attempts from beyond the arc.
Lillard scintillated with a double-double night of 30 points and 16 dimes, while big man Jusuf Nurkic chipped in an all-around stat line of 30 markers, 9 rebounds, 5 assists and 2 steals. Trent had 21 points off the bench, and CJ McCollum contributed 17 points and 8 boards.
SCORES
Celtics (128) – Tatum 34, Brown 30, Hayward 22, Walker 14, Kanter 11, Theis 9, Smart 3, Ojeleye 3, G. Williams 2, Wanamaker 0
Blazers (124) – Lillard 30, Nurkic 30, Trent Jr. 21, McCollum 17, Anthony 13, Collins 6, Whiteside 5, Hezonja 2