Two-time champion Chris Bosh joins ESPN's Zach Lowe to discuss his stellar career, and the launching of his own newsletter.
Photo by Takashi Aoyama/Getty Images
In a very memorable episode of Zach Lowe's The Lowe Post podcast, Bosh revealed some of his personal perspectives on his 13-year career that included stops with the Heat and the Toronto Raptors. The 11-time All-Star also discussed the making of his own newsletter, The Last Chip, which you can subscribe to through its official site.
Photo by Steve Mitchell/USA TODAY Sports
Bosh and the Heatles
CB's discussion of the Big 3 era in Miami consumed a large portion of the show. Bosh revealed that he would have signed with the Heat in 2010 even if LeBron James did not join him. The sweet-shooting big man believes that the prime versions of him and Dwyane Wade would be enough to take the Heat to championship contention.
Bosh also stated that the 2012 playoff series with the Boston Celtics could have immediately broken up the star trio. The Heat escaped that difficult match-up, and would win two consecutive championships.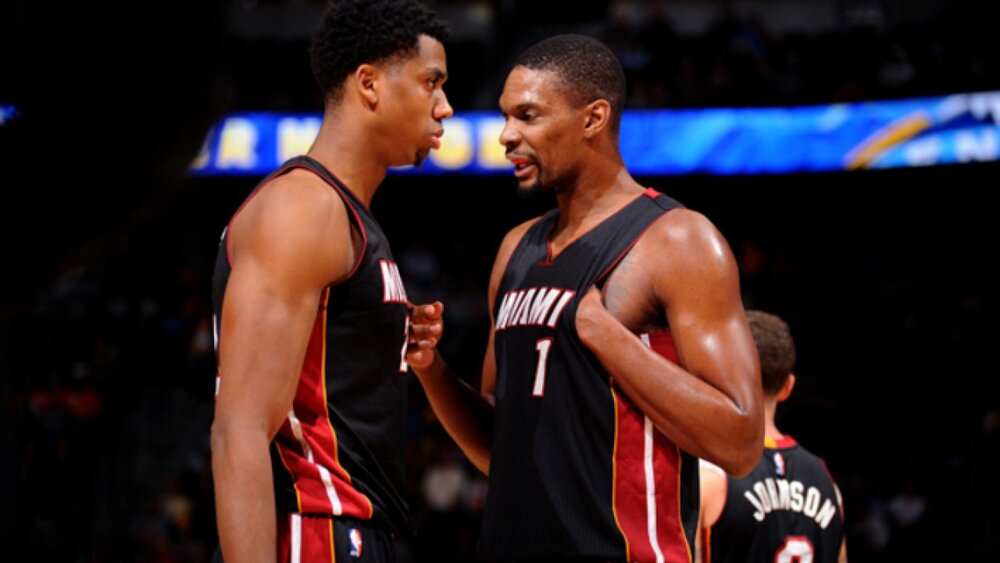 Photo by Bart Young/Getty Images
Bosh and the Post-Big 3 Heat
Following a Finals series loss against the San Antonio Spurs in 2014, the Heat's superstar trio eventually broke up when LeBron decided to come back to the Cleveland Cavaliers. Bosh expressed his disappointment as he knew the team could have bounced back, although he never had any ill feelings against James' decision.
Still, the lefty combo big is confident that the post-Big 3 Heat had a shot at seriously contending in the Eastern Conference. However, their chances dimmed when it became obvious that Wade was already far from his All-Star form. Bosh told Lowe that a healthy pair of knees for Wade would've catapulted the team to greater heights.
When asked about his career regrets, Bosh admitted that he should have extended his range to the three-point line earlier in his career. Bosh never eclipsed the average of two three-point attempts per game in the first ten years of his career. But he was able to adjust to the pace-and-space offense and eventually became a deadly long-range marksman during his last years with the Heat.
You can listen more to Bosh's thoughts on The Lowe Post podcast through the Spotify link below.