The 35-year-old Chris Paul stole the spotlight as he pushed the Oklahoma City Thunder to a 104-100 win and force a Game 7 against the Houston Rockets.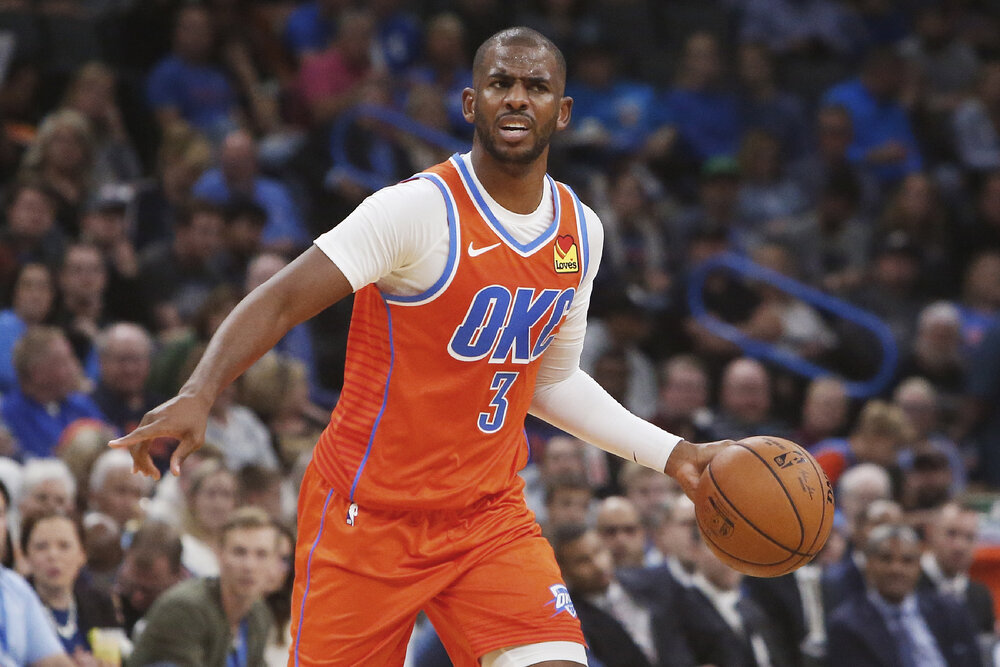 Thunder's Chris Paul came up big in the clutch in a Game 6 win against the Rockets. (Photo by Sue Ogrocki/AP)
The Thunder relied on their veteran star as Paul drained one clutch shot after the other, and push the Rockets' backs on the wall. Paul led his team in scoring with 28 points, to go along with his 7 rebounds, 3 assists and 3 steals. Stretch forward Danilo Gallinari added 25 markers to help Oklahoma City force an exciting Game 7 face-off with Houston.
It was a tightly-contested game all night long, but the Thunder was able to make the necessary defensive stops in the waning minutes of the fourth quarter. On top of that, Paul's shot-making absolutely bailed them out when it seemed like their offense has nowhere to go. The 10-time All-Star drained two consecutive difficult triples over the outstretched arms of Rockets' Robert Covington, including this step-back trifecta from the wing.
CP3 hits another three then taps RoCo pic.twitter.com/gHrQu7mftN

— Bleacher Report (@BleacherReport) September 1, 2020
The Rockets had the opportunity to tie the game or take the lead but a costly Russell Westbrook turnover led to two free throws from Paul, which ultimately sealed the Game 7 match-up. Thunder's Luguentz Dort and Dennis Schroder also chipped in 13 and 12 markers, respectively.
James Harden topscored for the Rockets with a game-high 32 points, but the team failed to give him enough touches in the crucial seconds. Covington contributed 18 markers, while Westbrook had 17 points, although he also committed a massive count of seven turnovers.
SCORES
Thunder (104) – Paul 28, Gallinari 25, Dort 13, Schroder 12, Gilgeous-Alexander 10, Bazley 8, Adams 6, Noel 2, Ferguson 0
Rockets (100) – Harden 32, Covington 18, Westbrook 17, House Jr. 12, Gordon 9, Tucker 9, Green 3, Rivers 0, McLemore 0