A Paul Millsap reunion at Utah? Or Kyle Korver shooting the lights out again at Philly? Let's take a look at the potential free agency signings for each playoff team eliminated in the bubble.
Paul Millsap could return to Utah and reinforce Rudy Gobert in the frontcourt. (Photo by Rick Bowmer/AP)
While the NBA nears the conclusion of the 2019-20 season, the impending offseason raises tons of questions especially in the upcoming free agency class. Despite the fact that this is not a group filled with top-tier superstars, there are still a number of versatile and positionless players who should immediately contribute to any team.
As the season winds down to only eight squads competing in the postseason, let's take a look at the potential free agency targets for each playoff team already eliminated in the bubble.
Brooklyn Nets – Joe Harris
Joe Harris is the Nets' top signing priority in the offseason, says Nets general manager Sean Marks. (Photo by Garrett Ellwood/NBAE/Getty Images)
It's a shame that we didn't get to see Harris play ball alongside both Kyrie Irving and Kevin Durant this year, but it will get even more frustrating if Nets fans still don't get that opportunity next season. The 29-year old sharpshooter has been norming at least 40% from the three-point line in three consecutive years, establishing himself as one of the best long-range gunners in the league.
With all the attention that Durant and Irving will attract from opposing teams' defense, just imagine how Harris could frustrate defenders with his incredible marksmanship from beyond the arc.
Other free agency targets: Thabo Sefolosha, Langston Galloway, Courtney Lee
Dallas Mavericks – Jae Crowder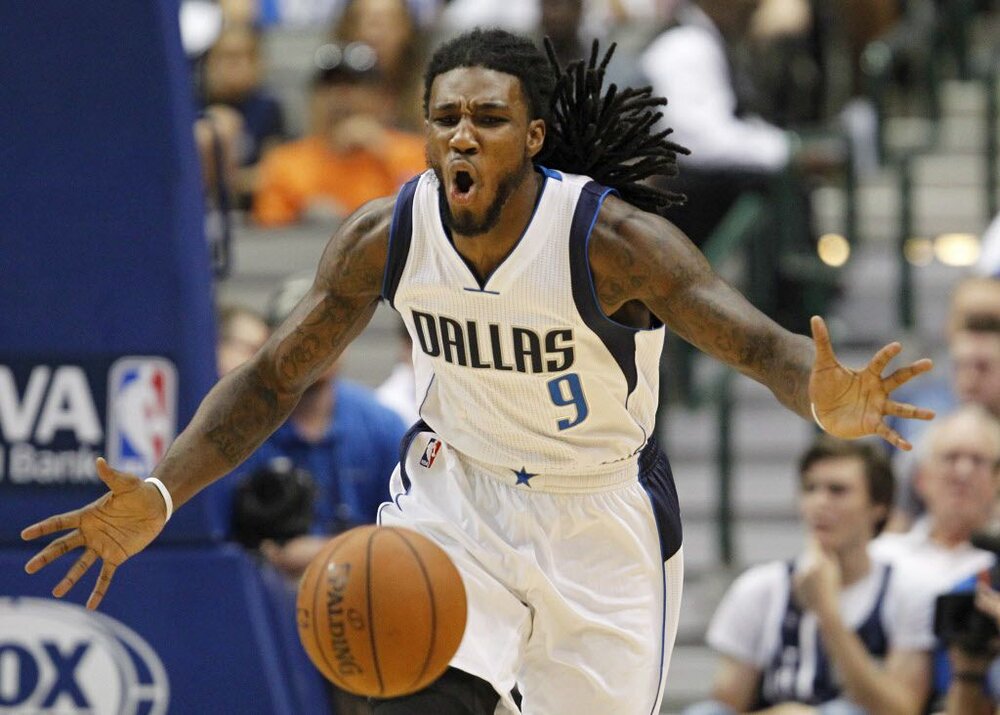 Jae Crowder could return to Dallas and provide leadership, especially on defense. (Photo by Vernon Bryant/The Dallas Morning News)
It's obvious that the Mavericks lacked a solid 3-and-D stalwart this season. Although Luka Doncic is not entirely a bad defender, it would be better to preserve his energy on defense and hide him at that end of the floor. The Mavericks can only do that if they have a stellar defensive ace who can switch onto almost every position. That role embodies Jae Crowder's work, a tough and gritty defender who spent his first two seasons in Dallas.
Traded by the Mavericks in 2012 in a deal that landed them Rajon Rondo and Dwight Powell, Crowder became a household name for versatile defensive players in today's pace-and-space era. The Mavericks tried to bolster their perimeter defense by signing Michael Kidd-Gilchrist this season, but his inability to shoot from deep did not go well with the Mavs' offense.
Other free agency targets: Kent Bazemore, Derrick Jones Jr., Maurice Harkless
Indiana Pacers – Maurice Harkless
Mo Harkless was traded to the New York Knicks in a mid-season trade this year. (Photo by Jim McIsaac)
T.J. Warren's explosive performance in the bubble proved that he needs a bigger role with the team. It's not a secret that Myles Turner has been in the trading block for a while now, especially with Domantas Sabonis growing into an All-Star. If the Pacers move towards a full-time Warren-Sabonis combo in the frontcourt, then they need someone like Harkless to fill in the gaps in the defense.
The 6-foot-7 Harkless' value goes beyond the numbers. He can switch onto quicker guards and can also defend at the post. Harkless' arrival will definitely cover up for the defensive weaknesses of both Warren and Sabonis. The Pacers could also opt for a bruiser in the frontcourt, primarily to back up Sabonis at the center position.
Other free agency targets: Alex Len, Paul Millsap, Aron Baynes
Oklahoma City Thunder – Danilo Gallinari
The Thunder is Danilo Gallinari's fifth team in the NBA. (Photo from USA TODAY Sports)
Gallinari has always been effective in every team that he played for, and the work that he put in this season was instrumental for the Thunder's success. The Italian stretch forward averaged 18.7 points and converted on 41% of his attempts from three-point land. If Oklahoma City pushes through a core centered on Chris Paul, re-signing Gallinari should be their priority in the offseason.
Other free agency targets: Marcus Morris Sr., Markieff Morris
Orlando Magic – Goran Dragic
Goran Dragic should've been one of the candidates for the Sixth Man of the Year award this season. (Photo by Jasen Vinlove/USA TODAY Sports)
It's still mind-boggling as to why Dragic was left off the Sixth Man of the Year ballot this season, but it's a fact that the 34-year old vet can still be a quality starting point guard for any team. The lefty spitfire gunner is putting up 16.2 points and 5.1 assists for the Miami Heat this season, a great indicator that he still has a lot left in the tank.
Should the Magic put off rebuilding and continue trying to compete, pairing a top-notch playmaker like Dragic alongside Nikola Vucevic could be the way to go. Orlando has been lacking in the point guard position for the last few years, and they should address that problem this offseason.
Other free agency targets: Bryn Forbes, Jeff Teague, Brandon Knight
Philadelphia 76ers – Kyle Korver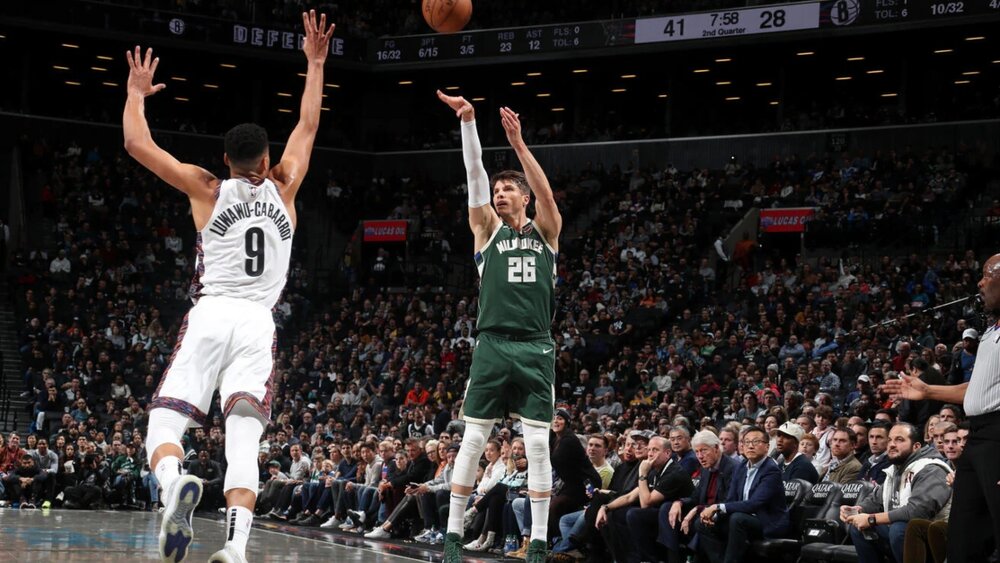 Kyle Korver currently plays for the Milwaukee Bucks. (Photo via NBA.com)
Assuming that the 39-year old Korver doesn't retire just yet, what better way it is than to potentially end a fruitful career with the team he started it with. Korver spent his first four years in the NBA alongside Allen Iverson and the Sixers, before being dealt to Utah midway through the 2007-08 season.
The Sixers have been adamant that they won't be trading Ben Simmons or Joel Embiid, and those two stars can only co-exist if they have a bevy of long-range shooters to space out the floor. Korver is one of the most credentialed gunners in the league, and his 41% three-point clip this season proves that he can still put up the buckets.
Portland Trail Blazers – Marcus Morris Sr.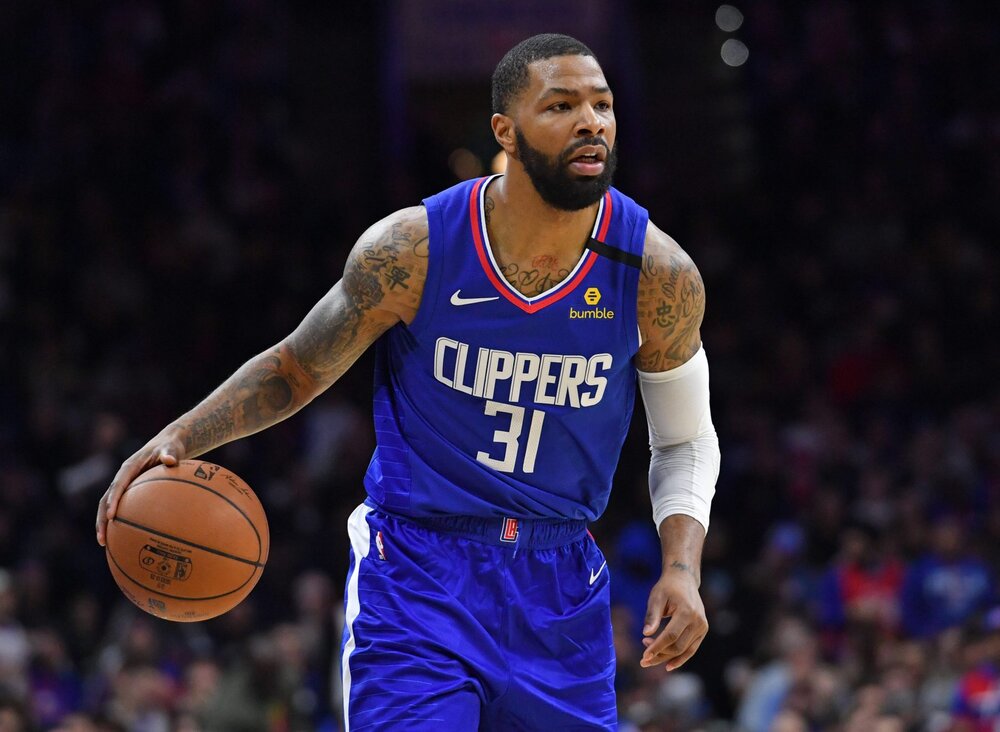 Clippers forward Marcus Morris is norming a career-high 16.7 points this season. (Photo by Eric Hartline/USA TODAY Sports)
While re-signing Carmelo Anthony remains a possibility, acquiring a tough-nosed, two-way combo forward in Morris is the wiser route for the Blazers. Morris' ability to make it rain from deep will help him be effective alongside center Jusuf Nurkic, and he should benefit from the drive-and-kick scenarios that Damian Lillard and CJ McCollum can create.
The Blazers should aggressively pursue Morris this offseason, and move some pieces around to afford a potential high salary demand from the veteran scoring forward's camp.
Other free agency targets: Jae Crowder, Pat Connaughton, Derrick Jones Jr.
Utah Jazz – Jordan Clarkson
Jazz guard Jordan Clarkson found his niche as a back-up for Donovan Mitchell. (Photo from AP)
It was tempting to put Millsap's name here, but Clarkson was a key cog for Utah's success this season. His arrival via a trade last December helped turn things around for a struggling Jazz squad, and his stellar performance in the bubble proves that he should be the team's number one priority this offseason.
If Utah can also sell a bargain contract to Millsap while already securing Clarkson's services, that would be an offseason bonanza for the team. The Jazz' frontcourt depth behind Rudy Gobert is really thin, and a combo big man in Millsap c