Fred VanVleet proved to be unstoppable as the Toronto Raptors escaped the Miami Heat, 107-103.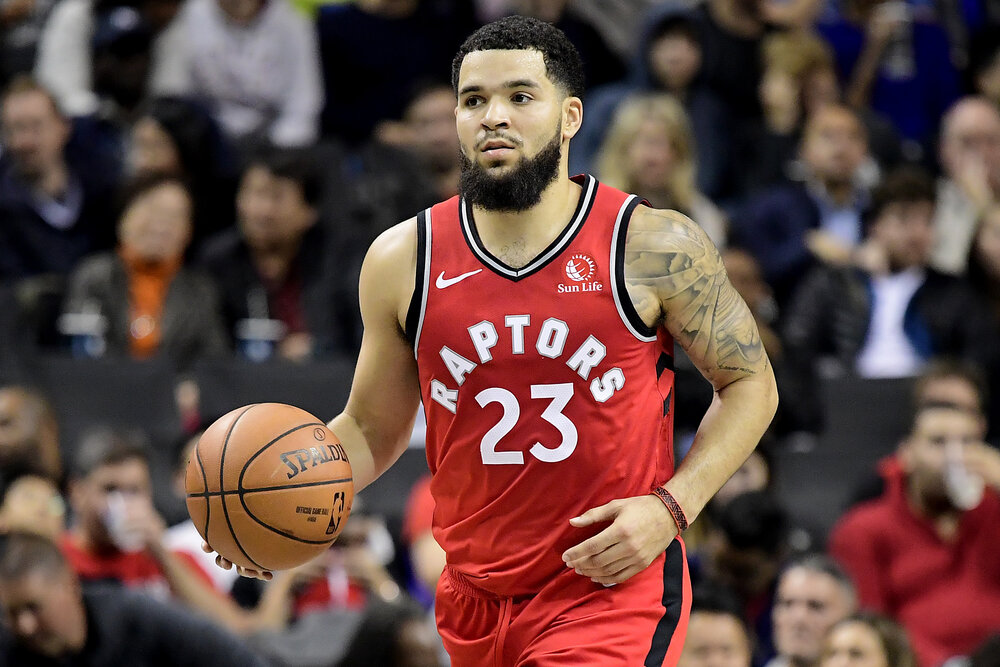 Photo by Steven Ryan/Getty Images
A career night from the Raptors' scoring combo guard was enough to dismantle the Heat's defense. VanVleet put up a career-high 36 markers, built on a stellar 7-12 clip from the three-point line. The 26-year old spitfire gunner also tallied five rebounds, four assists and hit all thirteen of his trips to the free throw line.
All-Star forward Pascal Siakam continued showing out as he finished with 22 points and 6 boards, while veteran point guard Kyle Lowry chipped in 14 points, 8 rebounds, 5 dimes and 2 blocks. Serge Ibaka came off the bench to contribute 15 markers and pulled down 6 boards.
It was not a perfect game for the Raptors as they committed 21 turnovers, and lost the assists battle to the Heat, 19-29. But their close-out defense was excellent as they forced Miami to a measly 31% clip from the three-point line. The defending champs also found their way to the charity stripe, norming an excellent 33/36 free throw shooting.
Veteran guard Goran Dragic led the charge for Miami with his 25 points, 5 rebounds, 5 assists and 2 steals off the bench. Kelly Olynyk continued his hot shooting as he compiled 17 markers, while Jae Crowder and Jimmy Butler contributed 16 markers apiece.
SCORES
Raptors (107) – VanVleet 36, Siakam 22, Ibaka 15, Lowry 14, Anunoby 7, Powell 7, Gasol 6, Hollis-Jefferson 0, Davis 0, Thomas 0
Heat (103) – Dragic 25, Olynyk 17, Crowder 16, Butler 16, Herro 12, Adebayo 10, Robinson 3, Nunn 2, Iguodala 2, Jones Jr.