According to a long-time NBA insider, the Golden State Warriors have the tools to entice the Washington Wizards and pursue a Bradley Beal trade next season.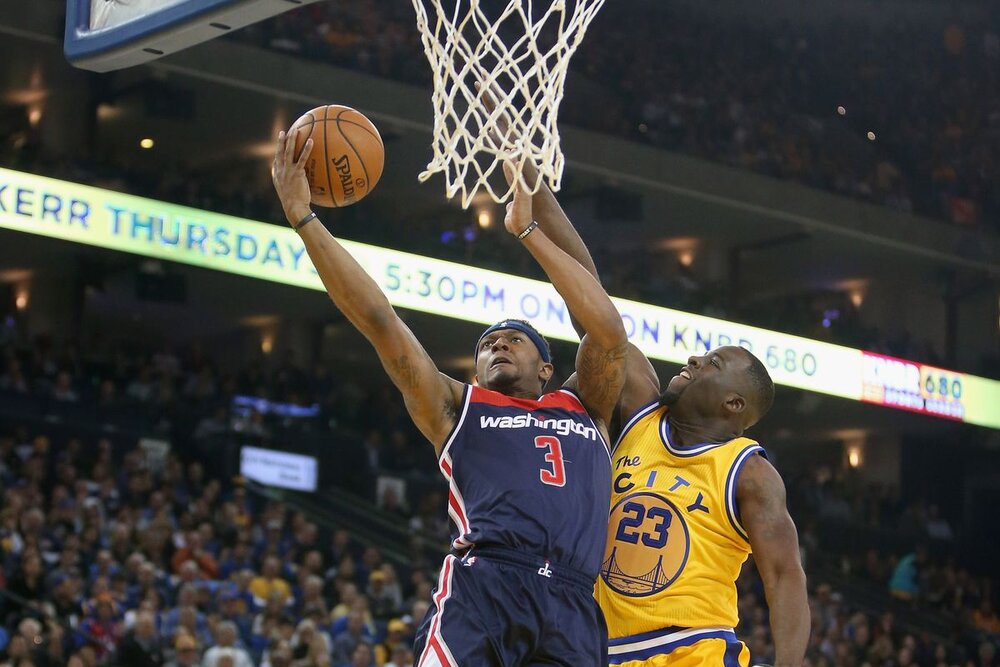 Warriors fans can witness both Bradley Beal and Draymond Green playing together for the Bay Area. (Photo by Ezra Shaw/Getty Images)
After nabbing the second overall selection in this year's draft, the Warriors front office now have a good problem on their hands. With their long-tenured main core of Stephen Curry, Klay Thompson and Draymond Green now in their 30s, can the Dubs afford to bring in an unproven budding prospect in their chase for another title?
While it's true that the Warriors are preparing to make full use of their pick and select a top prospect with it, their win-now mentality could push them to trade that draft pick for a proven star who could immediately contribute and take some load off Steph and Klay's shoulders.
Having said that, NBC Sports' Tom Haberstroh recently said that the Warriors indeed has the package to acquire another star, arguably in the form of Wizards' shooting guard Bradley Beal. However, Haberstroh also reiterated that the Wizards might want to check out first how Beal and the returning John Wall will perform on the court.
"The Warriors certainly have the package to get the deal done. But I wonder if the Wizards want to see Brad Beal next to John Wall and potentially Davis Bertans and Thomas Bryant next season."
— Tom Haberstroh of NBC Sports
Beal has grown into an all-around superstar for the Wizards. (Photo by Rob Carr/Getty Images)
Should the Warriors pursue this action, a package of Andrew Wiggins and their 2020 second overall draft pick should be the starting point of negotiations. Beal, who is averaging career-highs of 30.5 points, 4.2 rebounds and 6.1 assists this season, should catapult the Warriors into elite contention as he has the multi-dimensional skill set to thrive on the team's uptempo offense.