New Orleans Pelicans rookie forward Zion Williams has returned to the bubble, and will go through the NBA's quarantine protocol.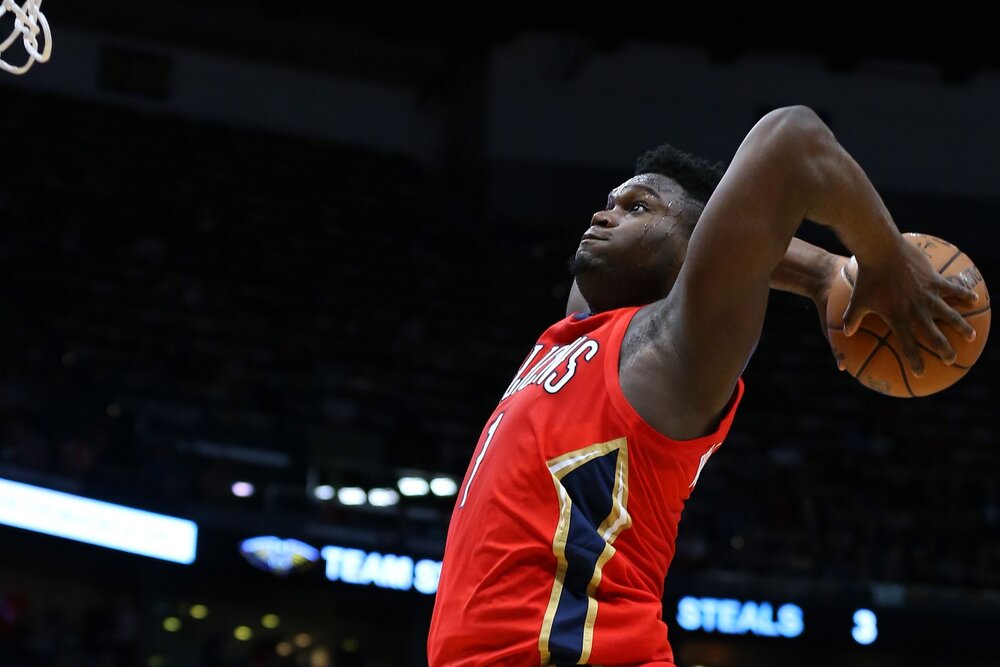 Photo by Jonathan Bachman/Getty Images
After spending several days away from the bubble to return home and attend to important family matters, Zion has come back to join the Pelicans in Orlando. ESPN's Andrew Lopez reported that the Pelicans are still waiting to hear from the league as to how many days Zion should be in quarantine, although it's also confirmed that the rookie star was given everyday tests for COVID-19 since leaving the bubble.
While the NBA hasn't announced how long Williamson's quarantine period, his status for the 7/30 opener could be up in the air even if he is cleared, per a source. Team will be cautious since he's been away for 8 days and has another (potential) 4 days to wait before joining team. https://t.co/st5tMWx2ot

— Andrew Lopez (@_Andrew_Lopez) July 25, 2020
It is mandated on the NBA's safety protocol that a player leaving and then returning to the bubble should undergo a quarantine period that will not allow him to play nor participate in team practices. The Pelicans will have their first official assignment against the Utah Jazz on July 31, which is just a week away.
Even if Zion completes the quarantine period by then, there is also the concern as to how optimized his game shape is. Conditioning is a priority for these players, so it remains to be seen if the Pelicans coaching staff would wait a couple more days to get Zion ready.
The Pelicans are coming off their first scrimmage win against the Brooklyn Nets, but there's no doubt that they will need Zion's versatility to possibly snatch the last playoff spot in the Western Conference. Zion is norming impressive averages of 23.6 points, 6.8 rebounds and 2.2 assists per contest.