The Cleveland Cavaliers are getting excellent returns from their Donovan Mitchell investment.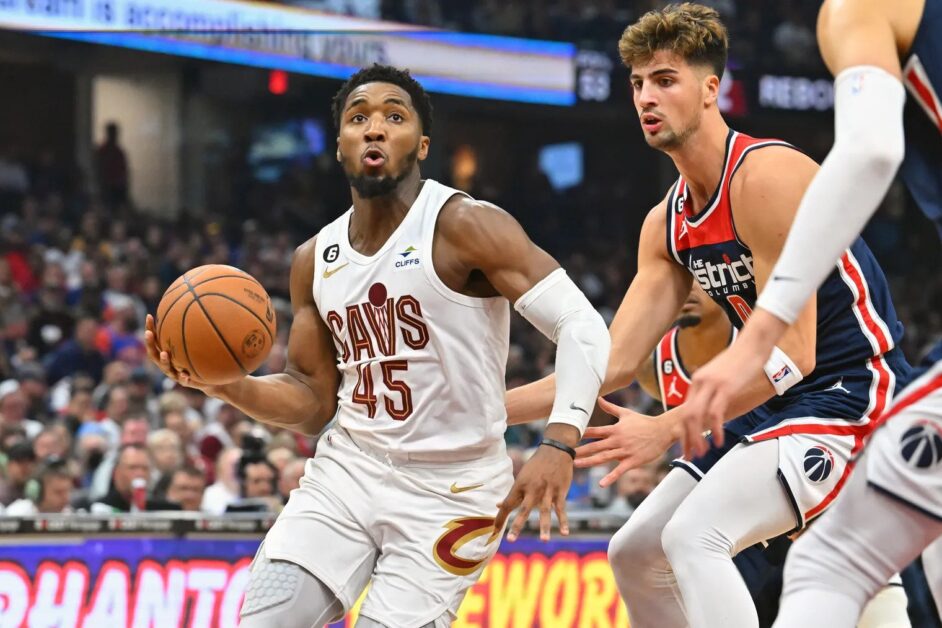 Donovan Mitchell and other takeaways (October 24)
Playing without All-Star point guard Darius Garland for the second straight game, the Cleveland Cavaliers leaned on Donovan Mitchell to defeat the Washington Wizards, 117-107. After scoring 32 and 31 in his first two games for the Cavs, Mitchell produced 37 today against the Wizards. With Garland nursing an eye injury that might force him to miss a couple of games more, look for Mitchell to extend his 30-point streak when they face the Orlando Magic on Thursday.
How high of a leap can we see from Minnesota Timberwolves' Anthony Edwards this season? He has now put up 30 points in two consecutive contests (including in today's 116-106 win over the Oklahoma City Thunder), averaging 21 field goal attempts in that span. After norming 19.3 and 21.3 points in his first two seasons, Edwards may break into the 25-point average this year. He's yet to tap into his potential to will himself into the free-throw line, but his ability to get to the rim in a variety of ways is a beautiful thing to watch. Have you seen him "euro" his way to the basket?
After a 106-104 loss to Damian Lillard and the Portland Trail Blazers, the Los Angeles Lakers are now off to a 0-3 start. Their defense was decent and they mightily outscored the Blazers in the paint (66-38), but it was the same disappointing story with their three-point shooting. Against the Blazers today, they only shot 18.2% (6-of-33) from beyond the arc, pulling their three-point percentage down to 21.2% (25-of-118) through three games. If the losses continue to pile up (and it doesn't help that they'll be facing the Denver Nuggets twice in their next three games), we may see a roster shakeup in the Lakers camp soon.
On the flip side, the Blazers are starting the season on a clean 3-0 slate. Damian Lillard has put up two consecutive 41-point performances, and they're getting quality minutes from the likes of Josh Hart and Justise Winslow. Despite not shooting the ball well, Anfernee Simons is showing his potential of becoming a good backcourt partner to Lillard. We're yet to see explosive production from Jerami Grant, but he came through with the game-winner against the Lakers.
Another team that's exceeding expectations at the start of the season is the Utah Jazz. The men from Salt Lake City have won their first three games, including a 122-121 overtime win over the New Orleans Pelicans. Viewed by many as a rebuilding team after trading away their two franchise cornerstones (Mitchell and Rudy Gobert), the Jazz front office assembled a lineup that's used to playing hard and playing to win. Coming off productive summers playing international basketball, Lauri Markkanen (24.0 points) and Jordan Clarkson (19.0 points) are leading the Jazz in scoring. Across the roster, they have experienced veterans like Mike Conley and Kelly Olynyk, plus a couple of young, hard-nosed players in Collin Sexton and Jarred Vanderbilt. Team executive Danny Ainge has to rethink his next steps if he wants to tank, as this Jazz squad has the ability to pull off more surprises this season.