Klay Thompson claps back to his critics with a very efficient 41-point outburst in a Warriors' win.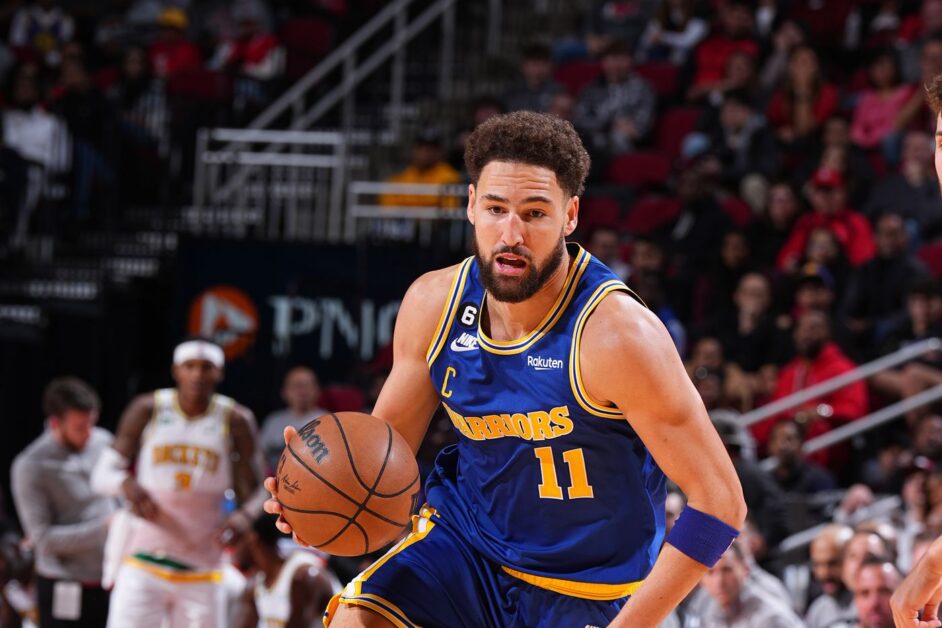 Klay's Clapback and other takeaways (November 21)
The Golden State Warriors finally snapped their drought on the road, hacking out a 127-120 win over the young but gutsy Houston Rockets. Klay Thompson finally turned in a "Vintage Klay" performance, finishing with a game-high 41 markers and burying the Rockets with one triple after the other. The star shooting guard hit 10 of his 13 tries from downtown, joining forces with Steph Curry, who was also brilliant (33 points, 15 assists). All in all, the Splash Brothers combined for 74 points, 18 assists, and 17 three-pointers in the win.
Evan Mobley didn't put in explosive numbers in the Cleveland Cavaliers' runaway 113-87 win over the undermanned Miami Heat, but he was very impactful on both ends of the floor. The sophomore big man finished with 15 points, 10 boards, and 5 assists, and he made a lot of good decisions against the Heat's signature zone. On defense, his length was an anchor, especially with the Cavaliers opting to match the Heat's small-ball lineup. With Mobley leading the way, they forced Miami to only 38.8% from the field.
Ben Simmons reset his season-high in the Brooklyn Nets' 127-115 win over the short-handed Memphis Grizzlies. After a double-double performance of 15 points and 13 boards in the last timeout, Simmons tallied 22 points, eight rebounds, and five assists today. He did commit five turnovers, but it could be indicative of how involved he is in the Nets' offense. This is a great warm-up for Simmons' confidence, as the Nets will be facing the Philadelphia 76ers next.
The Sacramento Kings have won six games in a row (!!!). The Kings' starting backcourt of De'Aaron Fox and Kevin Huerter combined for 57 points and 12 assists, as they led the team to a 137-129 win over the Detroit Pistons. The defense still needs fine-tuning, but the Kings' second-ranked offense (118.0 offensive rating) may just get them to the playoffs this season.
The 30-point watch continues on for Anthony Davis. In the Los Angeles Lakers' 123-92 victory over the San Antonio Spurs, Davis poured in 30 points and 18 rebounds, extending his streak of 30 points to three games. It's not a coincidence that the Lakers are also on a three-game winning streak, and they might continue climbing up the standings if Davis resumes his elite level of play.