The New Orleans Pelicans are now riding an impressive six-game winning streak.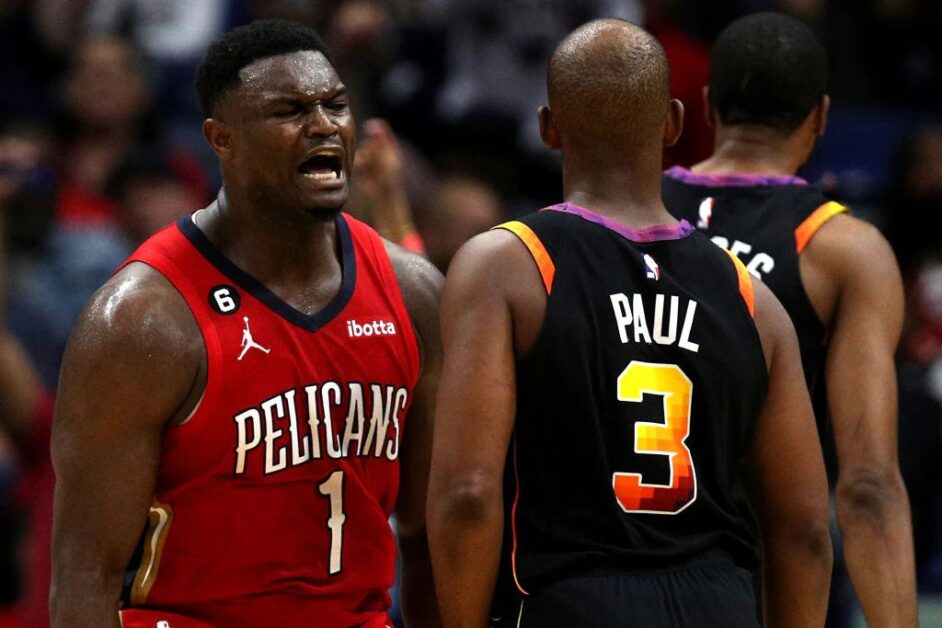 Streaking Pels and other takeaways (December 10)
Zion Williamson and the New Orleans Pelicans are streaking! They extend their win streak to six games, after defeating their conference rivals Phoenix Suns, 128-117. Zion only missed four of his 17 attempts from the field, finishing with 35 points and shooting 9-of-12 from the free throw line. The Pelicans are currently leading the Western Conference with a 17-8 record, and they'll be facing the Suns again on Monday.
After a forgettable four-point outing in that embarrassing 27-point loss to the Boston Celtics, Suns star Chris Paul bounced back today against the Pels. The veteran point guard stuffed the stat sheet with 24 points, eight boards, and seven assists, including an excellent 6-of-9 clip from deep. Paul is averaging a career-low 9.0 points through 11 games this season, so the Suns are hoping that this game could light up a spark in their lead playmaker.
Bogdan Bogdanovic missed the Atlanta Hawks' first 22 games before making his season debut on December 2. Prior to today's 120-116 loss at the hands of the Brooklyn Nets, Bogdanovic only shot 28.9% from the field. But he bounced back today, producing 31 markers off the bench, including a stellar 7-of-9 clip from three. The Hawks will need his scoring punch, especially with the injured Dejounte Murray sidelined for the next couple of weeks.
Rising Stock: Jose Alvarado
Pelicans guard Jose Alvarado didn't breach the 20-point mark until the 23rd game of the season when he went off for 38 points in a win against the Denver Nuggets. He had an off-night the following game but then produced 20 points in today's win over the Suns. Alvarado displayed a knack for getting to the free throw line, something that could take his offense to the next level. Primarily known for his defense, the Puerto Rican guard is recently showing glimpses of his scoring chops.
League Pass Game to Rewatch
There are plenty of great games to rewatch, from the Milwaukee Bucks' last-gasp 106-105 win over the Dallas Mavericks to the Sacramento Kings' 106-95 comeback victory over the Cleveland Cavaliers. But the ending to the Philadelphia 76ers-Los Angeles Lakers match was a bizarre one, as the former almost fumbled a win in regulation.
Joel Embiid (38 points), De'Anthony Melton (33), and James Harden (28) were the top performers for the Sixers, but the Lakers almost snatched away this game. Philly was leading by a comfortable 16-point advantage with four minutes remaining before the Lakers stormed back into the game. The Sixers managed to stave off the Lakers in overtime, but this was a game with tons of twists and turns in the end.