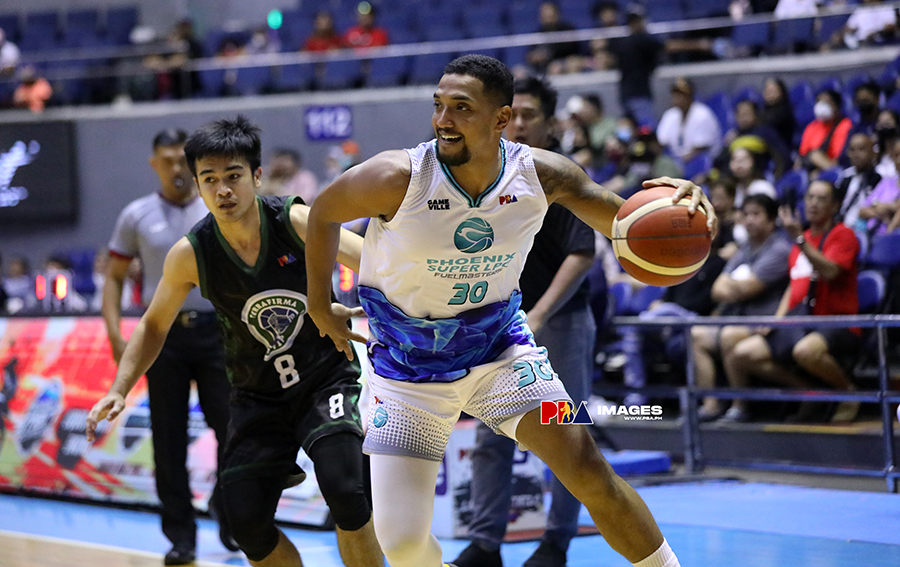 After a second place finish in the 2020 Philippine Cup elimination round and an impressive semifinal run that same conference, the Phoenix Fuel Masters went downhill. Following the departure of franchise player Matthew Wright and core players Calvin Abueva and Justin Chua, Phoenix has become a regular fixture at the bottom of the league.
But at their lowest point this Governors' Cup, Jason Perkins, a six-foot-four forward from Shakopee, Minnesota who once starred for De La Salle University, has been breathing hope to the organization.
Perkins is currently posting averages of 17.4 points, 6.3 rebounds, and 3.14 assists on 62.6% True Shooting. Although he had better averages (17.8 points and 6.4 rebounds during the 2020-21 Philippine Cup) in the past conferences, this is his career-high in assists and True Shooting percentage, which shows how Perkins is slowly evolving into one of the league's offensive savants.
The thing is, most people describe him as just a 'post player' who can 'shoot in the perimeter'. To an extent though, this is true.
Perkins has a variety of ways to generate baskets inside the paint, one of which is through his post-up game. 
He is strong enough to absorb contact when going near the rim, and is also crafty enough to carve space and generate his own shots. Notice how he's also patiently waiting for the defense to react as he gets near to the rim. This 'read and react' style of play down the post enables him to become an automatic bucket even against taller and stronger defenders.
He also has a good shooting touch in the midrange, which serves as a counter whenever the defense contains his attack to the rim.
Perkins' craftiness is not limited to his post-up game; he can also move well off the ball, navigate through traffic, and find open spots.
Unlike most post-up players though, Perkins moves like a wing, especially when going downhill.
When given enough space, he can punish defenses by taking advantage of small gaps through traffic and finding his way to the rim. Guarding Perkins when going downhill is also a tough task for quick guards and strong bigs alike due to how shifty and crafty he can be.
What most people are wrong about him though, is him being limited to just a 'post player' who can 'shoot in the perimeter'. 
When he probes around the mid-range and defenders sag off even a little bit, Perkins has enough dribbling ability to create space, rise up and, hit pull-up shots. This makes him just as dangerous at the perimeter as he is inside the paint. 
His range also extends beyond the three-point arc. Perkins is currently shooting about 43.3% from three on about four attempts per game. This is in stark contrast to his first two seasons in the league where he shot around 33% from three on only one attempt per game.
Notice how Perkins moves and finds open three-point shots. Most PBA bigs do not defend players who drift around the three-point line, and this is what Perkins takes advantage of to get good perimeter looks.
The skill that can make Perkins fit well with even the best PBA teams is his passing ability and potential as a playmaking hub.
For a player who is utilized as a big throughout his career, this is an encouraging development to see, especially when teams try to double him to limit his scoring production.
What makes Jason Perkins 'unusual' are the skills he possesses at the height of six-foot-four. When we describe him, most will come to a conclusion that he is more of a stretch four guy, others may argue that he is a post player with a decent mid-range counter, while some view him as a bulky three-level scorer. He's actually all of these. 
Jason Perkins can be a focal point in an offense at times, thanks to his post-up game and paint touches. But he can also be used as a secondary option who can play off another superstar and still produce consistent numbers. And what he can grow to become, particularly if he's with a better team, is a potential playmaking hub who can generate offense for his teammates.