An import-less Bay Area side leaned on their reliable backcourt to turn back Ginebra in Game 4 of the 2022 PBA Commissioner's Cup Finals.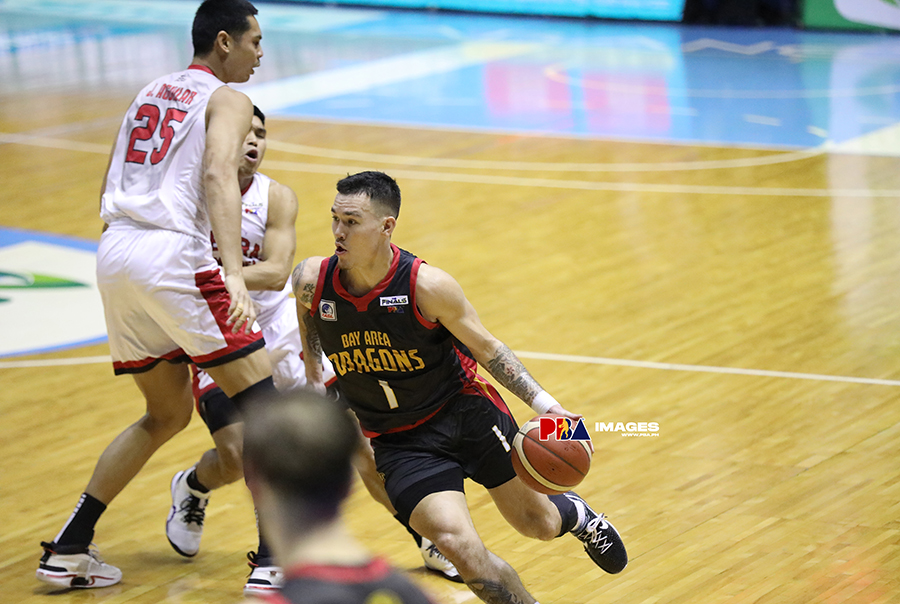 Playing without the injured Andrew Nicholson, the Bay Area Dragons still emerged triumphant in Game 4 of the 2022 PBA Commissioner's Cup Finals, edging out Barangay Ginebra, 94-86. Kobey Lam put up a masterclass from downtown, drilling eight treys on his way to a game-high 30 markers. The Dragons also drew 18 points apiece from Glen Yang and Zhu Songwei, tying the Finals series at two wins each.
Kobey does it for the Dragons
Spearheaded by Kobey Lam's 30-point night, Bay Area found success with their backcourt play all game long. Lam and point guard Glen Yang set the tone for the Dragons' offense, combining for 14 of the team's 19 total points in the first period. It was in the clutch that Lam grabbed the spotlight, hitting deep threes and turnaround jumpers at a high level of difficulty.
The two starting guards for Bay Area finished the game with a combined output of 48 points, 13 rebounds, 8 assists, and just a single turnover. Solid backcourt play, along with another excellent all-around game from Zhu Songwei, helped the Nicholson-less Dragons pull off the Game 4 upset victory over the Gin Kings.