Powerhouse matchups with playoff implications spice up this week's 2022 PBA Commissioner's Cup games.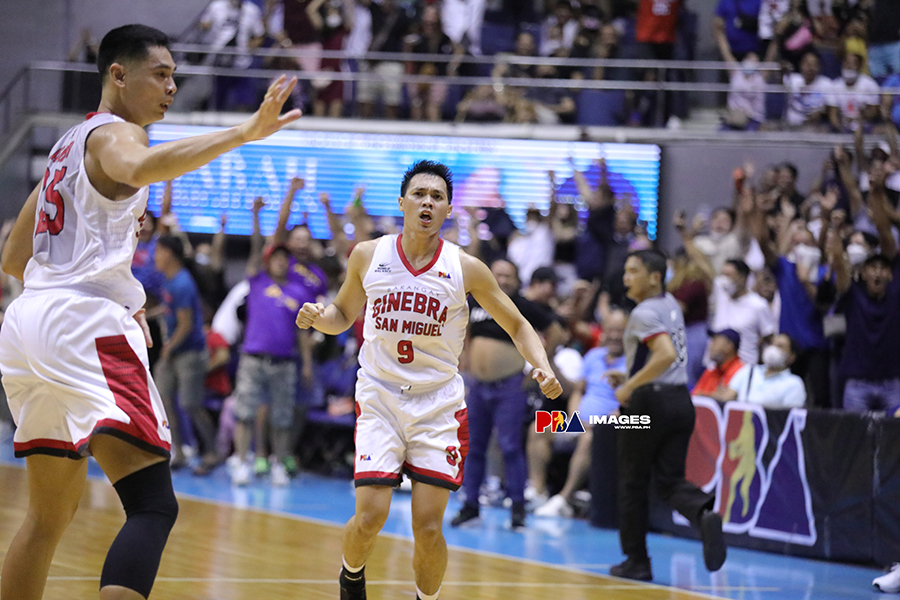 After having some of their players participate (to great success) in the 5th window of the FIBA World Cup 2023 Qualifiers, TNT, San Miguel, and Ginebra will return to action this week. SMB and TNT are in must-win situations, while Ginebra has some catching up to do in the top half of the standings. 
Let's look at some of the interesting games to watch in this week's PBA, along with players you might want to keep track of.
Interesting Games To Watch
Magnolia versus San Miguel (November 16)
After chalking up their lone loss of the conference against Barangay Ginebra, the Magnolia Chicken Timplados Hotshots bounced back (currently on a two-game win streak) by tightening up their defense even more. They held their opponents (Blackwater and Phoenix) to an average of 74.5 points, bumping their record to 7-1 this conference.
But their defense will go through a litmus test this week, starting with a matchup against the San Miguel Beermen. Despite the one-point loss to Ginebra, SMB seems to be a more balanced team with Devon Scott as their import. The Beermen still have the fourth-best offensive rating (109.0) in the league, so let's see how the Hotshots' defense will fare tomorrow.
Bay Area versus Magnolia (November 19)
If they do contain SMB's offense on Wednesday, Magnolia shouldn't celebrate yet, as they will face super import Myles Powell and the Bay Area Dragons next. Powell's return in the team's last two wins has injected new life into the Dragons' offense — they averaged 119 points on 58.5% True Shooting in that span. 
Magnolia's defensive schemes will surely be focused on Powell, who is norming 43.0 points since his return. 
NorthPort versus Converge (November 20)
The NorthPort Batang Pier took care of the games they're supposed to win (against NLEX and Terrafirma), and they have now jumped to the 5th spot in the standings. The road gets more difficult for the Batang Pier though, as they'll be facing the rampaging Converge FiberXers on Sunday. In their current seven-game winning streak, Converge is proving that they could go toe-to-toe with the big guns and knock them down.
Robert Bolick and the rest of the NorthPort squad will come in desperate to boost their playoff chances, so this would be another dogfight for Converge.
TNT versus Ginebra (November 20)
When will Mikey Williams return to the Tropang Giga's active lineup? They're missing out on a 19-point and four-assist production every game, as Williams' shot-creating prowess opens up a lot of opportunities for the whole TNT offense. Head coach Chot Reyes mentioned that Williams' suspension already ended on November 6, so there's a cause for optimism that the dynamic star will return to action this week.
TNT will definitely need their key cogs back, as they're going up against Meralco on Wednesday, and Ginebra on Sunday. Ginebra is playing great basketball as of late, winning their last three games and doing better on the defensive end.
Rising Stock: Chris Banchero
Holding a 1-5 record midway through the conference, the Meralco Bolts needed another scoring punch, and Chris Banchero answered the call. After struggling with his shots pretty much the whole campaign, Banchero has been a sparkplug off the bench, averaging 14.5 points on 65.3% True Shooting in the Bolts' current mini two-game winning streak. Banchero won't necessarily move the needle but if he could continue with these double-digit scoring outputs off the bench, he could help boost a Meralco offense that's been on a downturn without the injured Chris Newsome.
Due for a Bounce-Back: The Fuel Masters
We mentioned in our previous Power Rankings that the Phoenix Super LPG — who were in the midst of a five-game winning streak at that time — will be challenged by a tough three-game stretch against Converge, Magnolia, and San Miguel. The Fuel Masters are 0-2 in that span, with the SMB match coming up on Saturday. Not all is lost though, as they showed their offensive potential in the Converge loss and did particularly well on defense against a good Magnolia offense.
Phoenix's two remaining assignments will be against San Miguel and Terrafirma, and a sweep of these two games would mean a playoff ticket.