In case you missed Meralco Bolts' convincing win against the Terrafirma Dyip or the Bay Area Dragons' poise to seal the deal against the Converge FiberXers, here is a quick recap from Friday's 2022 PBA Commissioner's Cup doubleheader.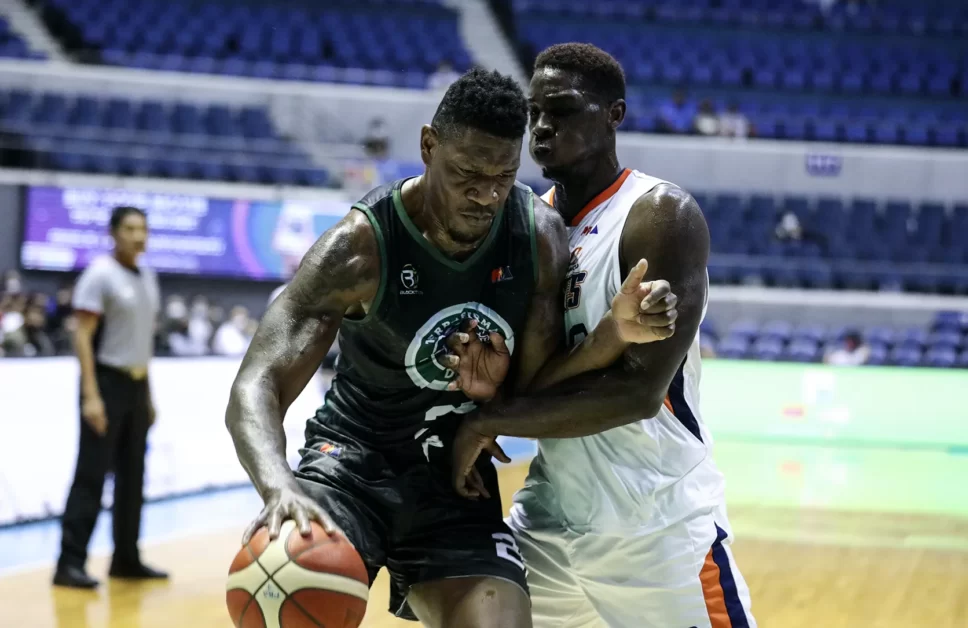 O'Bryant's double-double performance sparks Meralco's win
Former Milwaukee Bucks forward Johnny O'Bryant notched 31 points and 11 rebounds as Meralco hand Terrafirma their 4th straight loss in the conference, 105-92. 
The locals also had their fair share in the win as Allein Maliksi scored 18 points and grabbed 6 rebounds, while Bong Quinto and Aaron Black scored 17 points apiece and combined for 10 rebounds and 8 assists. 
Chris Banchero had a solid outing, scoring 12 points, 5 rebounds, and 7 assists to give the Bolts their first win of the conference. 
Lester Prosper continued his amazing performance with the Dyip after scoring 35 points and grabbing 18 rebounds in a losing effort. 
Terrafirma wing Javi Gomez De Liano recorded 11 points on 50% shooting, while their starting backcourt pair Juami Tiongson and Alex Cabagnot scored 11 and 10, respectively.
However, former top draftee Joshua Munzon struggled after putting up only eight points on 3-of-10 shooting from the field.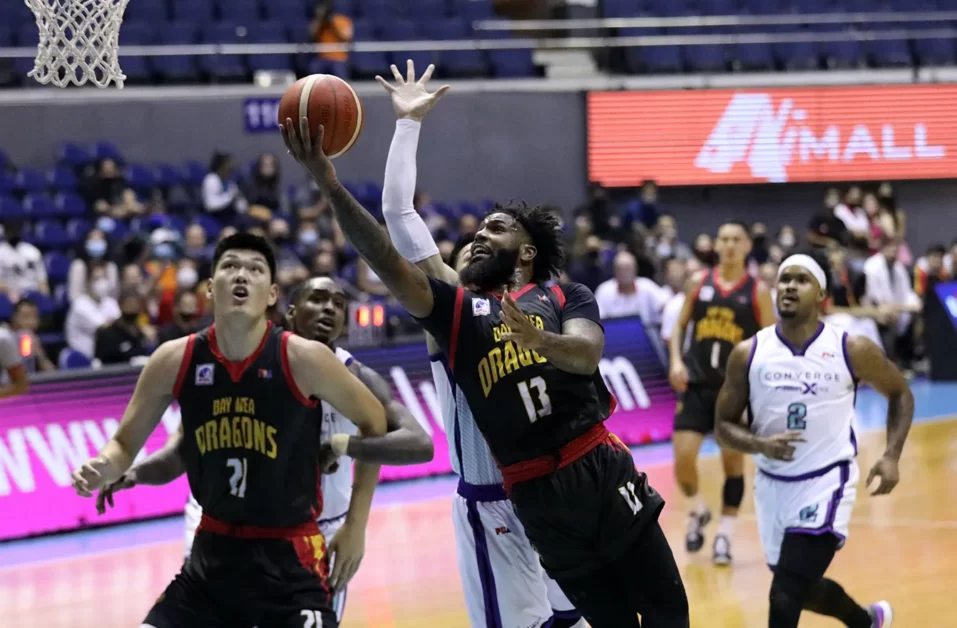 Powell's gallant performance marks Bay Area's fourth win
Myles Powell played his heart out in his potential last game this conference, after amassing 33 points and 8 rebounds to help the Dragons deny the FiberXers from crawling back, 106-100. 
Powell played the first four games for the Dragons and will be replaced by Andrew Nicholson in the next four before the team chooses their permanent import as part of PBA's consensus with the guest team.
Glen Yang came out hot and recorded 23 points on 52% shooting, while also adding 11 rebounds and 5 assists. Songwei Zhu also had solid contributions with 20 points and 5 rebounds, while Hayden Blankley added 10 points and 9 rebounds. 
Duncan Reid flirted with a triple-double after recording 7 points, 7 rebounds, and 10 assists as the Dragons grabbed their fourth straight win to remain undefeated. 
Quincy Miller had a stellar double-double performance of 38 points and 11 rebounds, but it was not enough as the FiberXers dropped their second straight game. 
Maverick Ahanmisi led Converge's late comeback after trailing by 22 points, managing to cut the deficit to just five at the 3:35 mark.  The 6'2" guard finished the game with 12 points. 
Allyn Bulanadi and Jeron Teng scored 11 points apiece while Abu Tratter played with a heavy heart after the death of his father but managed to put up seven points and nine rebounds. The FiberXers fell to a 1-2 slate.
Upcoming 2022 PBA Commissioner's Cup Games
October 8 – PhilSports Arena
NLEX Road Warriors vs. Phoenix Super LPG (4:30PM)

TNT Tropang Giga vs. NorthPort Batang Pier (6:45PM)