Bay Area's inspired defensive stand propelled them to the solo lead in the 2022 PBA Commissioner's Cup standings.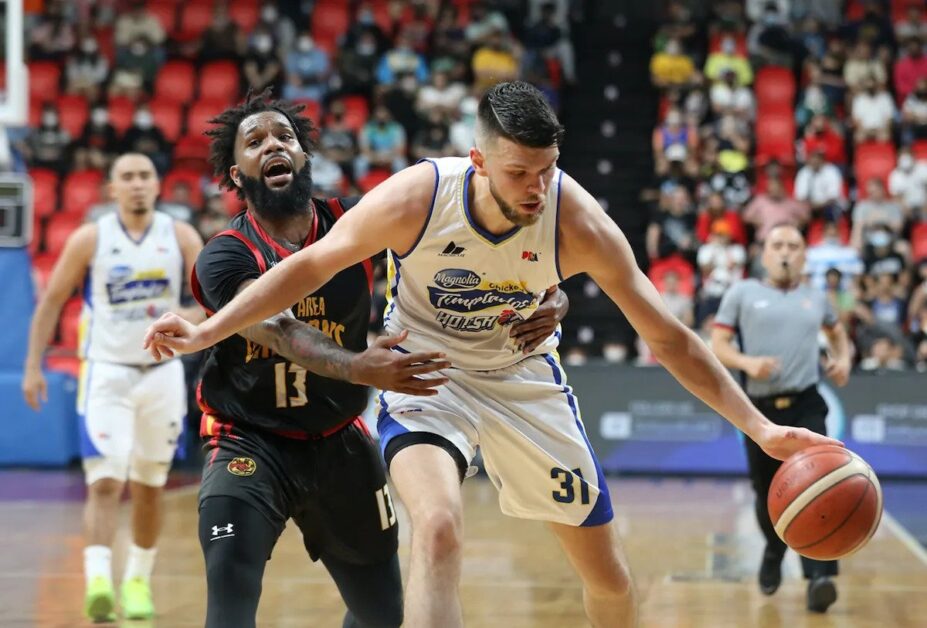 Dragons snatch top spot from Hotshots
The Bay Area Dragons played inspired defense the whole game as they defeated the Magnolia Chicken Timplados Hotshots, 95-89. Myles Powell turned in 32 points for the Dragons and took over in the fourth quarter when he needed to. Combo guard Glen Yang logged just a shade under 47 minutes in the game, and tallied 19 points, five rebounds, six assists, and two steals.
But it was their defense that carried Bay Area to the win, as they held Magnolia to only 38% from the field, while also forcing them to commit 21 miscues. 
Import Nick Rakocevic led Magnolia with 26 points and 19 boards, while Jio Jalalon chipped in 19 points and three steals. The Hotshots drop to 8-2 in the standings, while the Dragons climb to a 9-2 record and the solo lead. 
SMB comes away with crucial victory
The San Miguel Beermen came away with a crucial boost to their playoff hopes, carving a 108-104 victory over the Phoenix Super LPG. The Beermen saw their five starters tally double digits in the scoring column, with Simon Enciso catching fire in the early goings and finishing with a team-high 20 points, including six hits from downtown.
Javee Mocon had 18 markers for the Fuel Masters. After a five-game winning streak midway through the conference, Phoenix has now lost their last three games. Meanwhile, SMB boosted their playoff chances, bumping their win-loss slate up to 4-5.