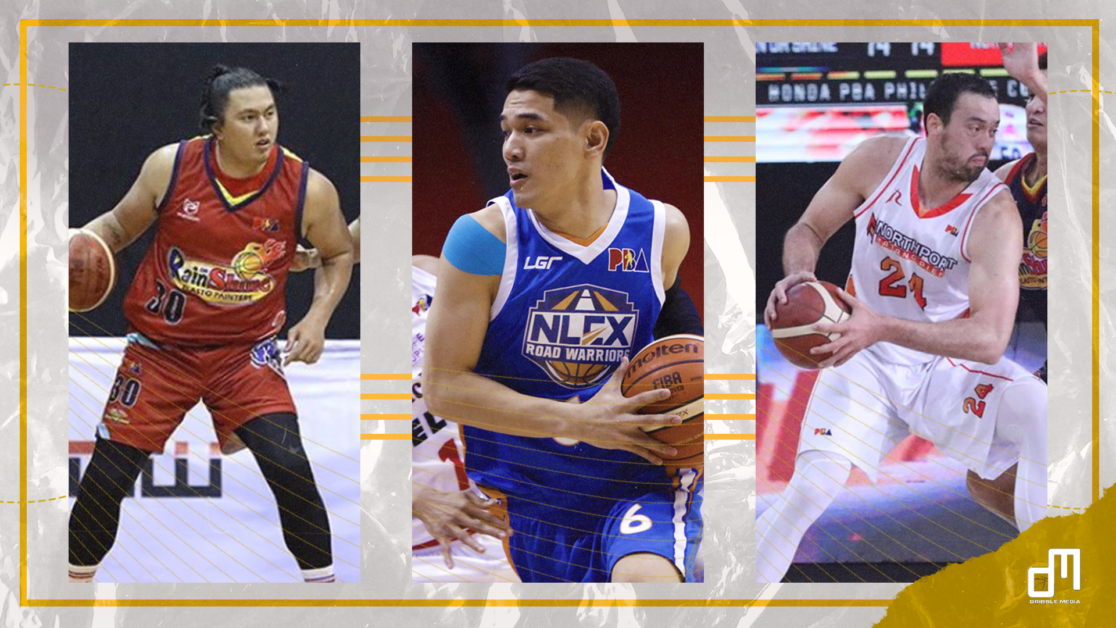 With the 2021 PBA Governors' Cup starting in a couple of days, we did a quick preview of each team and answered one burning question for their respective campaigns. The first edition, "The Nowhere But Up Teams", was already released yesterday. We'll then move forward and talk about the teams that are neither great nor bad — the teams that compose the "The Hungry Middle Pack".
(Advanced stats are from Stats by Ryan on DribbleMedia.com, an advanced stats and metric platform for Philippine basketball)
Rain or Shine Elasto Painters
Import: Henry Walker
Notable Additions: Trevis Jackson
Notable Losses: Franky Johnson
Rain or Shine's Team Stats (2021 Philippine Cup)
| | | | |
| --- | --- | --- | --- |
| Offensive Rating | Defensive Rating | Net Rating | Standing |
| 91.2 (11th) | 94.2 (1st) | -2.99 (8th) | 6-5 (Lost to Magnolia in Quarterfinals) |
Burning Question: Is Henry Walker the answer to Rain or Shine's problems on offense?
By looking at Walker's stats and credentials, there's no doubt that he could boost Rain or Shine's sputtering offense right away. He could score from everywhere, and many people forget that he could also make plays for his teammates. During his last stint with Blackwater in 2018, Walker did not just average a double-double in scoring and rebounding, but he also dished out 5.1 assists per game. He replicated that feat when he took his talents to Japan's B.League and played for the Shiga Lakestars from 2018 to 2020. Walker also averaged 5.1 assists in his two-year stint with the Lakestars, including a team-high 5.6 during the 2019-20 season.
It seems like Walker has been around for a long time, but he just turned 34 years of age last October so there's still plenty left in his tank. There's no question that the Elasto Painters will greatly benefit from his multifaceted offensive skill set, especially with the fact that offense has always been a problem for Rain or Shine. In the 2020 Philippine Cup, they ranked dead last in offensive rating — even Blackwater had a better offense than them during that year. Then last conference, Rain or Shine placed 11th among the 12 PBA teams in assists, field goal percentage, three-point percentage, and true shooting percentage, while also raking in the third-highest turnover percentage in the league.
The continuous improvement of Javee Mocon and Rey Nambatac will be exciting to see, and Rain or Shine's first-ranked defense will still be vaunted in the upcoming conference. But for them to take that next step towards becoming an elite contender, they have to at least develop into an average offensive team, a goal that they hope Walker would be a big help at.
NorthPort Batang Pier
Import: Cameron Forte
Notable Additions: Arwind Santos, Art Dela Cruz
Notable Losses: Sean Anthony, Sidney Onwubere
NorthPort's Team Stats (2021 Philippine Cup)
| | | | |
| --- | --- | --- | --- |
| Offensive Rating | Defensive Rating | Net Rating | Standing |
| 103.3 (3rd) | 97.1 (3rd) | +5.98 (2nd) | 6-5 (Lost to San Miguel in Quarterfinals) |
Burning Question: Does NorthPort have enough to compete for the 'chip?
To be honest, this is a question that every team in this particular column wants to answer. But the sense of urgency is at its highest in the NorthPort camp, especially if you look at how they have assembled their roster. They have an excellent 1-2 guard-big duo in Robert Bolick and Greg Slaughter, and the decision that they made to get the 40-year-old Arwind Santos is obviously a win-now move. On top of that, this franchise has the tendency of breaking up its core and trading away key players. So who knows how long this core of Bolick, Slaughter, Santos and the up-and-coming Jamie Malonzo will last?
Future worries aside, NorthPort is brewing something good in here and they certainly have enough arsenal to compete for the title. Two of their players (Bolick, Slaughter) finished in the Top 3 in scoring last conference, with Bolick also ranking among the top playmakers in the league in terms of box creation and raw assists numbers. Malonzo was also a revelation — the rookie finished sixth in offensive box plus/minus rating (OBPM) and Value Over Replacement Player rating (VORP). Malonzo's high ranking VORP shows how impactful he is for the Batang Pier, especially when you realize that only Mikey Williams, Calvin Abueva, Jayson Castro, Scottie Thompson, and June Mar Fajardo performed better than him in that category (Learn more about VORP and other advanced stats here).
Of course, the more intriguing question regarding NorthPort's upcoming campaign is how Arwind Santos will fit alongside Slaughter in the frontcourt. Santos should be able to space the floor the same way that he did for June Mar Fajardo in San Miguel. He is a willing shooter, having attempted 5.9 three-pointers a game in the past three seasons. Moreover, the 40-year-old Santos is still very productive and serviceable — he is coming off a Philippine Cup stint that saw him put up 12.3 points, 8.5 rebounds, and 1.3 blocks while averaging 34.4 minutes.
NLEX Road Warriors
Import: KJ McDaniels
Notable Additions: Kris Rosales, Marion Magat
Notable Losses: Mike Ayonayon, Will McAloney
NLEX's Team Stats (2021 Philippine Cup)
| | | | |
| --- | --- | --- | --- |
| Offensive Rating | Defensive Rating | Net Rating | Standing |
| 101.4 (5th) | 99.4 (5th) | +1.95 (6th) | 5-6 (Lost to Meralco in Quarterfinals) |
Burning Question: Can the Cruz-Alas tandem replicate their success last conference?
When Kiefer Ravena left NLEX to take his talents to the B.League last conference, everyone thought that the Road Warriors would crumble to the ground. But NLEX stayed in a good position, ranking 5th in both offensive and defensive rating, and doing enough to earn a quarterfinals matchup against Meralco. A Calvin Oftana game-winner won them the first game, but Meralco's twice-to-beat advantage kicked in and NLEX was booted out of contention the following game.
Much of their success could be attributed to the all-around play of veteran guards Kevin Alas and Jericho Cruz. Both of them tallied double digits in scoring, and they led the team in assists and steals. Most importantly, Alas and Cruz ranked in the Top 20 in box creation last conference, making them two of the top playmakers in the league. Box creation is an advanced metric that factors in the value of scoring, shooting, assisting, and passing in evaluating how many scoring opportunities a single player creates for his teammates. When you have two of your players ranking high in box creation, your offense almost always is in good hands.
Still, it would again be an uphill climb for the Road Warriors this conference. They need Alas and Cruz to be at their best night in and night out, and import KJ McDaniels might have to exercise his superhuman powers to tow NLEX to a number of wins.