Sunday's 2022 PBA Commissioner's Cup games will pit the Meralco Bolts against the NLEX Road Warriors in the first game, followed by an exciting match-up between the Converge FiberXers and the Barangay Ginebra San Miguel.
Here are some intriguing things to watch for heading into PBA Sunday.
New machinery for Ginebra's first-rate defense
Ginebra's defense was already good last conference, producing a 100.4 defensive rating that ranked 2nd in the league behind the Magnolia Hotshots. They have an excellent rim protector in Japeth Aguilar (league-best 2.6 blocks), an impactful backcourt defender in Scottie Thompson (ranked in the Top 10 in steals), and an overall system that takes great pride in making defensive stops.
If there's an area of improvement for Ginebra's defense, it could be their lack of a lengthy wing who could defend similarly-lengthy offensive players who are relatively quicker off the dribble and can create their own shots. Justin Brownlee usually draws that assignment in an import-laden conference, but he may not do all the work this time around.
Jamie Malonzo, with his ability to defend multiple positions on the frontcourt, provides another layer to the Gin Kings' defense. He is the only player to rank in the Top 5 in both steals and blocks last conference. It's exciting to see how much more Malonzo can do within Ginebra's defensive system. We might see that quickly, as he could be tasked with the responsibility of guarding Converge's Quincy Miller on Sunday.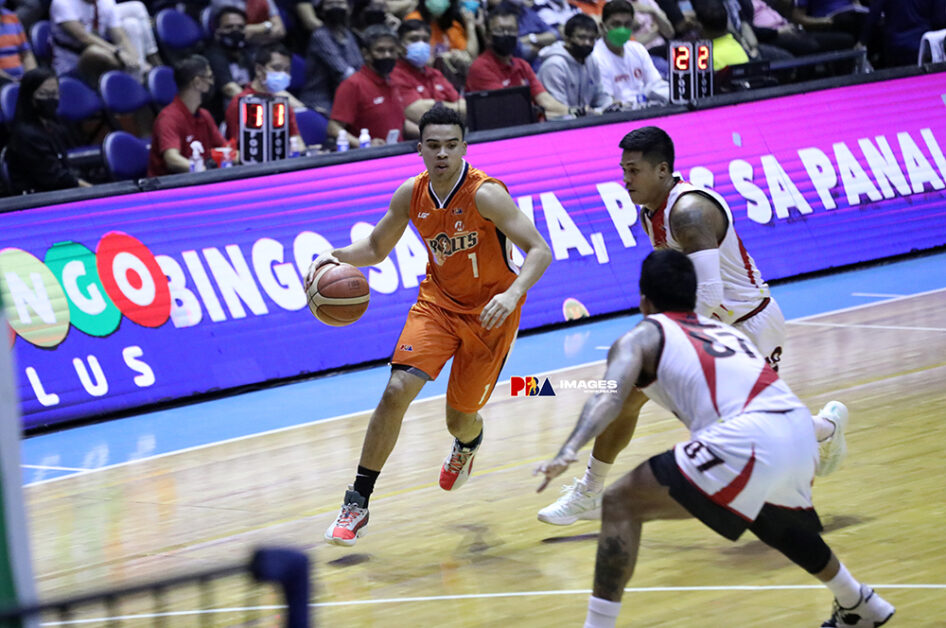 Could we see another leap from Aaron Black?
Aaron Black made a huge leap during the 2022 Philippine Cup, averaging career-highs across the board. Prior to last conference, the lefty guard has always shown glimpses of facilitating the Bolts' offense, and he just needed some extra minutes on the floor to show just how impactful he could be.
Despite the heavier workload on offense, Black's efficiency didn't go down. He produced a 24.5% assist percentage and a 52.8% true shooting percentage (44.0/44.9/62.5 shooting splits). Black improved a lot in terms of three-point shooting, making a jump from 27.1% (on 3.8 attempts) during the 2021 Governors' Cup to 44.9% (on 3.9 attempts) last conference.
If he could maintain this shooting efficiency, or even slightly less, an uptick in Black's three-point attempts could result in another improvement for a Meralco offense that already ranks at the top half of the league.