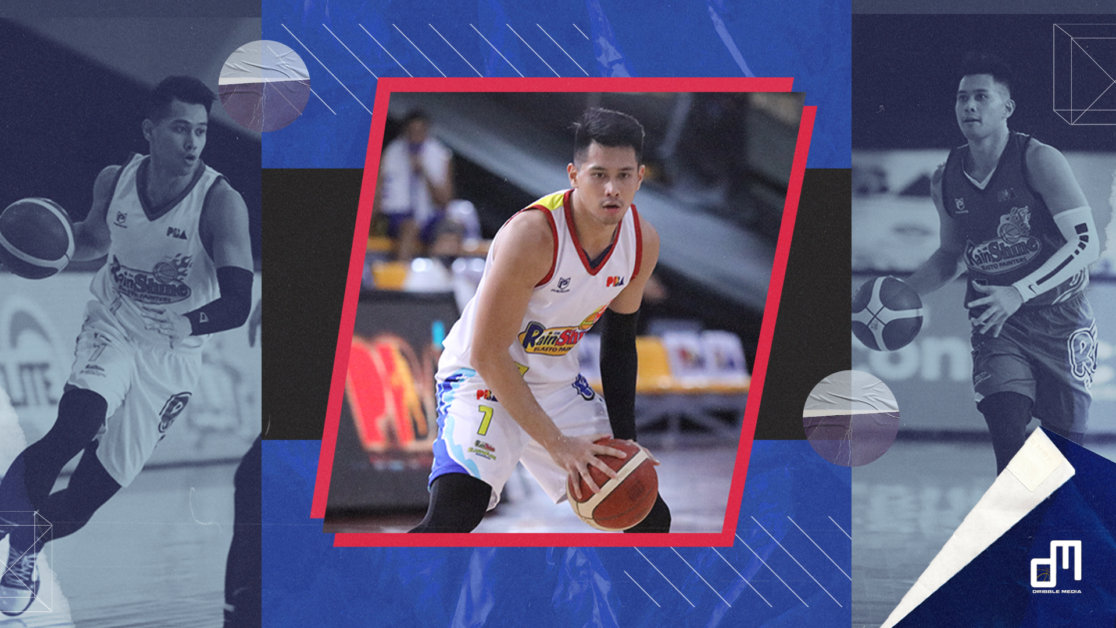 Javee Mocon's rise into becoming one of Rain or Shine's franchise pillars is not a development brought only by his all-around play. Over the past two seasons, the former San Beda standout has actually evolved into one of the most underrated defenders in the PBA today.
Case in point: Mocon's numbers on that end of the floor in the 2020 Philippine Cup, where he may have been severely underrated. The 26-year-old forward was actually one of the only three players in the league who averaged at least one steal and one per game. The other two players were Gabe Norwood and Arwind Santos, a couple of former Defensive Player of the Year winners.
Mocon intercepted passing lanes well and ranked 17th in steals (his steal rate was just outside the top 20). The blocks were more notable; he was third in the league, and no forward posted a better block percentage (3.6%, fifth in the league).
Per Dribble Media's Stats by Ryan, Mocon came in sixth in terms of defensive box plus-minus (DBPM), a metric that attempts to measure a player's contribution on defense, and third in defensive win shares (DWS), an estimate of a player's contribution to his team's total wins through defense. (Read more about them here). Here's how his numbers held up against Norwood and Santos.
Mocon's defensive numbers (as compared to Norwood and Santos)
| | | | | | | | | | |
| --- | --- | --- | --- | --- | --- | --- | --- | --- | --- |
| 2020 PBA Season | PTS | REBS | ASTS | STLS | STL RATE | BLKS | BLK RATE | DBPM | DWS |
| Javee Mocon | 12.0 | 7.0 | 2.7 | 1.2 | 1.9% | 1.2 | 3.6% | 2.40 | 0.93 |
| Gabe Norwood | 4.8 | 5.8 | 1.8 | 1.00 | 2.7% | 1.5 | 3.4% | 2.38 | 0.89 |
| Arwind Santos | 12.4 | 9.5 | 1.9 | 1.00 | 1.6% | 1.1 | 2.7% | 1.23 | 0.88 |
Mocon has continued his work on defense in the 2021 Philippine Cup, where he has averaged 12.9 points, 8.6 rebounds (ninth), and 3.8 assists, along with 1.5 steals (eighth) and 0.6 blocks in 11 elimination round games.
In terms of advanced stats, Mocon's DBPM slipped (he's 17th in the league right now, which is still pretty good), but his DWS sits at third, highlighting his tremendous value on that end.
Some of Mocon's numbers may not look as alluring at first sight compared to the previous season, but that's fine; his true value is not seen in counting stats, anyway.
Rain or Shine has been one of the top defensive teams in the league for a few years now, not ranking lower than fourth in terms of defensive rating since 2019. Currently, they rate out as the third best team on defense after the elimination round.
One of the main attributes of the Elasto Painters' defense is their pack line defensive scheme, where the players are in help position early so that they can stop dribble penetration and force the long skip pass to the weak side.
How does Mocon fit in?
Most of the time, Mocon is the weakside defender on the wing during this scheme. With his length at 6'3, along with his guard-like mobility that is very important in today's basketball, he can split the weakside and play the passing lanes with little risk of scrambling on the rotations.
Mocon also has active hands, ready for any nearby passes to be intercepted.
He shines as a help defender due to his ability to read defensive rotations. Mocon almost always senses the perfect timing to help and disrupt the offense, but mostly, he likes to help on the blind side, where the offensive player doesn't really anticipate him coming.
We often think pesky – a physical and overly energetic way of defending – is the hallmark for good defense. But we often overlook the chess match aspect of defense. Players like Mocon are skill-based defensive players who often don't really get the credit they deserve.
Mocon is starting to develop into something special, and it is happening right before our eyes. Will he be a future Defensive Player of the Year? If he keeps this up, we probably wouldn't even bother asking ever again.
---
Advanced Stats are now available for Philippine basketball! Through Ryan Alba's 'Stats by Ryan', you can now look at team and player advanced stats for the current 2021 PBA Philippine Cup (and the previous three seasons) via the Dribble Media website.
Check out this glossary for a list of the basketball advanced stats terminologies.
You can also contact Ryan via his Twitter handle (@_alba__).
---
GET MORE BASKETBALL AND SNEAKER UPDATES WHEN YOU SUBSCRIBE TO DRIBBLE MEDIA'S YOUTUBE CHANNEL!