With the spotlight shining on the two imports, the Game 7 battle between Ginebra and Bay Area should be a classic.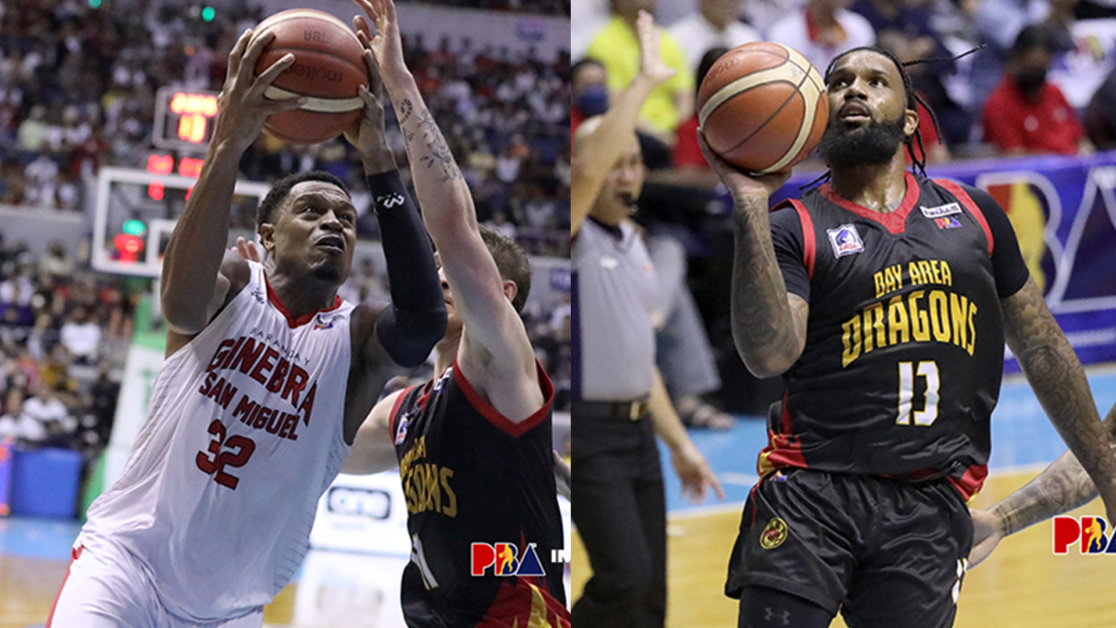 PBA Sunday Game (January 15, 2023)
Venue: Philippine Arena
Barangay Ginebra versus Bay Area Dragons – 2022 PBA Commissioner's Cup Finals Game 7 (5:45 PM)
Myles Powell returned with a bang in Game 6, pouring in 29 points to tow the Bay Area Dragons to an 87-84 victory over Barangay Ginebra. Along with Powell's incredible shot-making, his teammates also shot efficiently from the field, including a 17-of-36 display from the three-point line.
In Game 6, we saw some incredible shot-creating from Ginebra resident import Justin Brownlee. Along with ever-reliable scoring, Brownlee also created a lot of scoring opportunities for his teammates, especially the incredible passes he threw to his big men. A pick-and-roll play facilitated by Brownlee is very hard to defend. If you employ the drop, Brownlee can deal damage with his excellent mid-range game. Forcing him to pick up the ball through a blitz is also a risk, as Brownlee's smart enough to pass the rock when he sees two Bay Area defenders commit to him. 
Brownlee was basically unstoppable in Game 6, and there's reason to believe that he can put up another all-around masterclass in Game 7. But his talented teammates also have their work cut out for them. Shooting the three-ball more efficiently is a start; Brownlee was decent from three in Game 6 (4-of-10 3P), but the rest of the Gin Kings only shot a putrid 3-of-23 from beyond the arc.
The two Ginebra big men also need to stay aggressive in punishing Bay Area's interior defense. Ginebra, with its bevy of playmakers, does a good job of finding Japeth Aguilar and Christian Standhardinger down low. The first six games of the series showed us that Aguilar and Standhardinger can be effective when they're getting their touches, so look for Ginebra to capitalize on this advantage.    
Shot-making galore from Powell
Speaking of shot-creators, we saw an incredible display of scoring from Bay Area's Myles Powell. The Ginebra defense did not make it easy for him in Game 6, but Powell still hit his stride. Along with his ability to size up his defender with his on-ball skills, Powell also has an excellent knack for moving off the ball. 
Guarding Powell presents a dilemma for the Ginebra defense; if you jump into the passing lane and deny him the ball, Powell can cut backdoor where his teammates constantly found him in Game 6. Letting him catch the ball is a problem too, as he only needs a little bit of daylight to get himself a good shot (at least for his standard). Nobody in the Ginebra roster can guard Powell one-on-one — Brownlee probably could but you don't want your best offensive player to exert so much energy on individual coverage on the other end of the floor.
Powell's return just presents another dynamic layer to Bay Area's offense, and if the whole team shot efficiently as they did (and cut back on the turnovers) in Game 6, they might just emerge victorious in Game 7.