Justin Brownlee and Stanley Pringle stole the spotlight as Ginebra got past Bay Area in Game 5 of the 2022 PBA Commissioner's Cup Finals.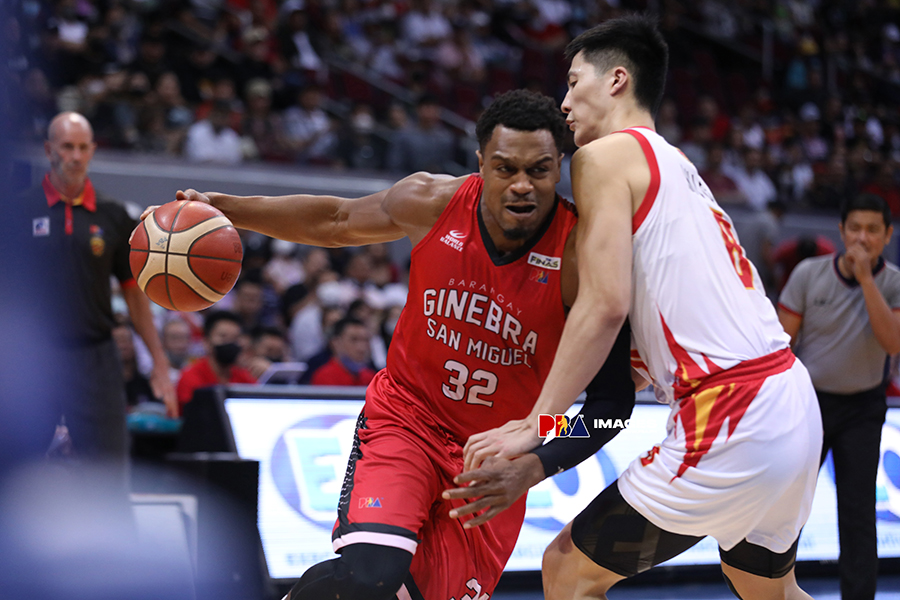 Behind another all-around performance from resident import Justin Brownlee, Barangay Ginebra pounced on the short-handed Bay Area Dragons en route to a 101-91win in Game 5 of the 2022 PBA Commissioner's Cup Finals. The Dragons, who were missing key players Andrew Nicholson and Glen Yang, managed to keep it close in the first quarter. But Ginebra's offense picked up starting in the second period, with Brownlee and Stanley Pringle leading the way. 
Brownlee sets the tone on both ends
Coming off a triple-double performance in Game 4, Justin Brownlee made sure to scatter his fingerprints on all fronts in Game 5. The Ginebra resident import already had 20 markers by the end of the first half and finished the game with 37 markers on 14-of-22 shooting, including a stellar 5-of-8 clip from the three-point line.
But Brownlee also set the tone on the defensive end, compiling three steals and four blocks. For the most part, Ginebra did a good job of funneling Bay Area's penetrations to the middle, where a help defense led by Brownlee and Japeth Aguilar awaits.