Sunday's 2022 PBA Commissioner's Cup games will feature the Rain or Shine Elasto Painters against the Terrafirma Dyip in the first game, followed by a rivalry battle between the Meralco Bolts and Barangay Ginebra.
The Bolts and the Gin Kings are both coming off losses, paving the way for a heated battle entering PBA Sunday.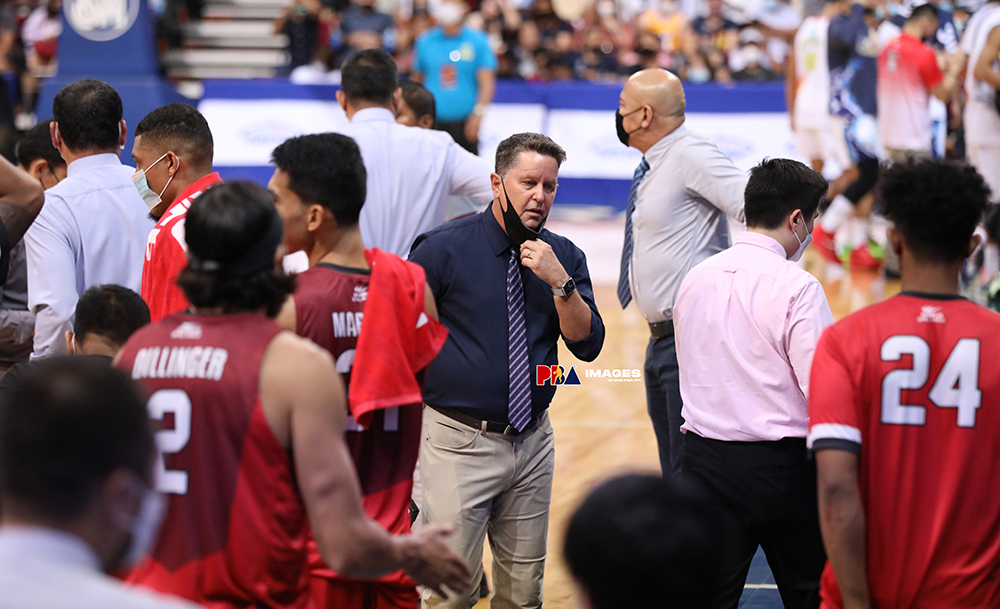 First Win Won't Come Easy for Ginebra
Ginebra was caught in a poor shooting night in their frustrating 93-71 loss at the hands of the Rain or Shine Elasto Painters. Justin Brownlee started out flat, and the team's second-quarter performance (only five total points) was a disaster. Overall, the Gin Kings shot a poor 33% from the field, while only making six of their 33 attempts from beyond the arc.
There were some positives to take away from the loss, though. After giving up 30 points to Rain or Shine in that disastrous second period, Ginebra's defense did tighten up in the second half. Defense is where this team is consistently good at; they produced a second-best defensive rating (100.4) during the 2022 Philippine Cup. Japeth Aguilar's rim protection gives them a safety net, although his impact on the defensive end might decrease this conference. He'll be going up against bigger, stronger, and more skilled imports, so the primary rim protection he provides won't provide the same impact as that in an All-Filipino setting. Having said that, Ginebra's help defense takes on a bigger role, and that's where Jamie Malonzo enters the picture. With his length and mobility, he could cover a lot of ground and he did show that in his first game with the team.
As for Meralco, import Johnny O'Bryant showed flashes of his all-around offense before running out of gas in regulation. Chris Newsome's early exit (calf injury) in the first half forced the Bolts to rely even more on O'Bryant, but there's nothing to worry about regarding this team's local production. Meralco has one of the deepest rosters in the league, and a better shooting night from the whole team — O'Bryant included — should help them rack up the wins this conference.