If you missed Bay Area Dragons' late-game composure against the Phoenix Super LPG or the Magnolia Chicken Timplados Hotshots' thrilling comeback against the Converge FiberXers, here is a quick recap from Saturday's 2022 PBA Commissioner's Cup doubleheader.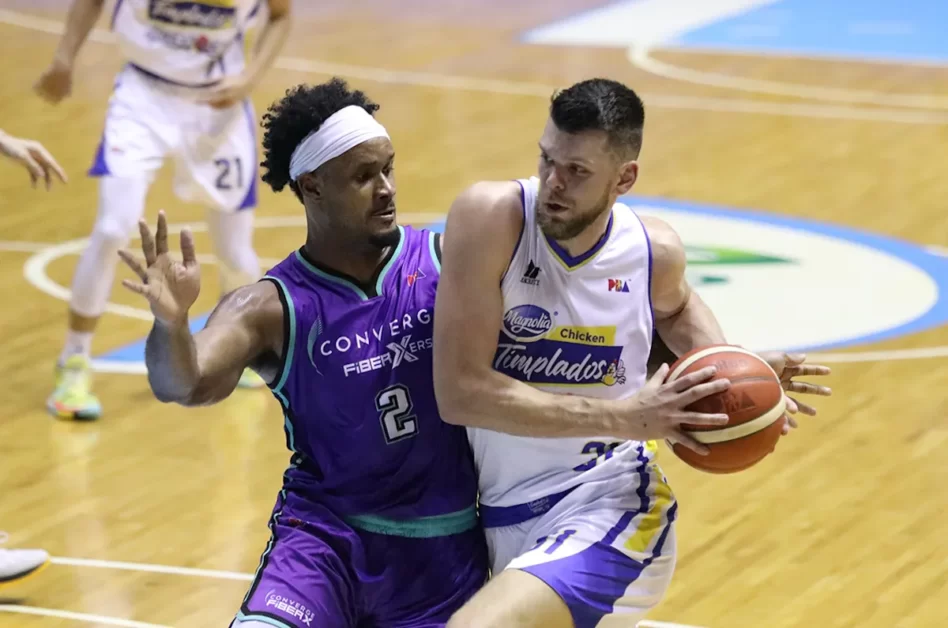 Rakocevic battles through pain to lead Magnolia's comeback victory
Nick Rakocevic played through hip issue but was still able to lead Magnolia to a 109-105 comeback win over  Converge.
The Serbian import lodged another monstrous double-double performance of 21 points and 24 rebounds, while Mark Barroca provided 19 markers.
After struggling in their previous game, Paul Lee produced 20 points on 50% shooting, while backcourt partner Jio Jalalon recorded 15 points, 5 rebounds, and 6 assists. Calvin Abueva and Ian Sangalang scored 10 apiece in the win. 
Quincy Miller led the FiberXers anew with 38 points, 16 rebounds, and 3 blocks. However, the former NBA standout's performance was not enough to keep the Hotshots at bay. 
Rookie Justin Arana feasted in the paint with 14 points on 70% shooting, along with 9 rebounds and 2 blocks. RK Ilagan and Jeron Teng scored 12 and 11, respectively. 
The FiberXers had a 13-point lead, 84-71, entering the final canto. However, Magnolia burst into a 38-21 run in the final frame to steal the game from Converge. 
Dragons turn around early double-digit deficit
Bay Area crawled back from an early 16-point deficit in the first half to beat Phoenix, 101-91. 
Myles Powell was off to a rough start, but was unleashed in the second half and ended the game with 32 points, 10 rebounds, and 4 steals to earn their third straight win of the conference. 
Hayden Blankley added 15 points, 6 rebounds, and 2 steals, while Duncan Reid and Glen Yang scored 14 apiece. 
Javee Mocon led the Fuel Masters with 22 points on a highly-efficient 63% shooting. Rookie guard Tyler Tio also had a solid contribution offensively, scoring 21 points on 5-of-7 shooting from three-point territory. 
Unfortunately for the Fuel Masters, import Kaleb Wesson struggled to put up big numbers offensively after coming up with 17 points on a lowly 30% shooting. The 23-year-old big man, however, grabbed 18 boards and 3 blocks. 
Down by as much as 19 points, the Fuel Masters had a comeback attempt off a Tyler Tio three-pointer in the 2:04 mark of the fourth quarter to cut the deficit to eight, 94-86. 
However, Phoenix failed to ride the momentum late in the game.
Upcoming 2022 PBA Commissioner's Cup Games
October 2 – Smart Araneta Coliseum
Rain or Shine Elasto Painters vs. Terrafirma Dyip (4:30PM)

Meralco Bolts vs. Barangay Ginebra San Miguel (6:45PM)