Wednesday's 2022 PBA Commissioner's Cup games will pit the Magnolia Chicken Timplados Hotshots against the Terrafirma Dyip in the first game, followed by an exciting match-up between the Barangay Ginebra San Miguel and the Rain or Shine Elasto Painters.
Let's look at the Magnolia offense heading into PBA Wednesday.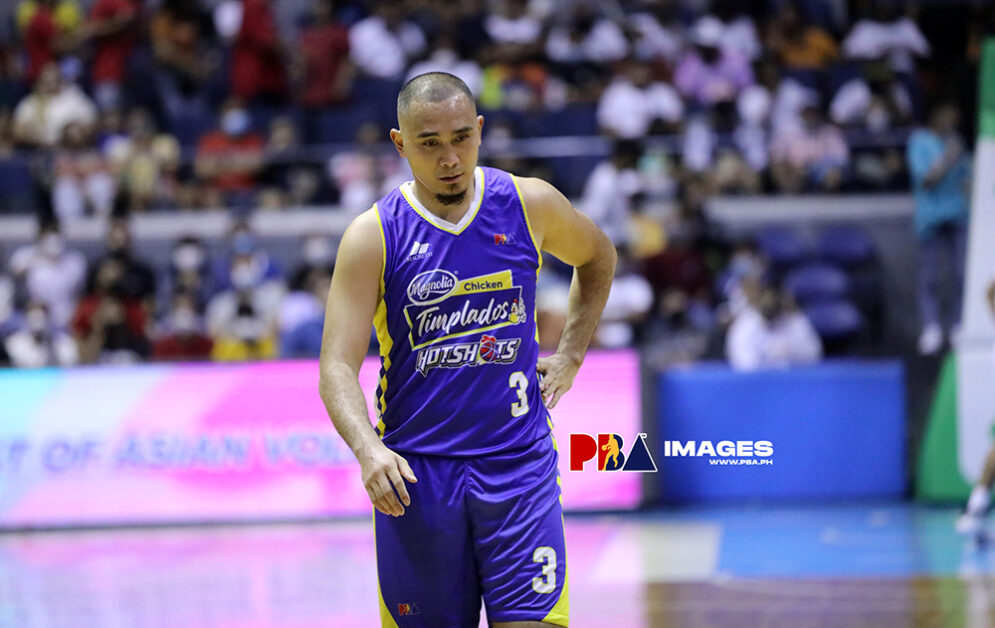 Lack of spacing might be causing Lee's woes
A slew of injuries have slowed down Paul Lee in the previous two conferences, but Magnolia's offensive problems don't just fall on Lee's shoulders.
During the 2022 Philippine Cup, Magnolia largely relied on their superb defense to offset their offense that ranked in the bottom half of the league (8th, 101.0 offensive rating). Magnolia's below-average offense might be the result of their lack in shooting, especially when they field in three non-shooters at the same time — as they usually do with Jio Jalalon (average of 1.5 3P attempts last conference), Ian Sangalang (0.1 3P attempts), and Calvin Abueva (28.3% on 2.8 3P attempts).
On the other hand, Lee did produce a good balance between three-point volume and efficiency (37% on 6.1 3P attempts). But his overall field goal percentage stood at a lowly 34.9%, which means that he is having trouble converting when he puts the ball on the floor and attacks inside.
Lee's inefficiency inside the arc might be an effect of the injuries he played through, but it could also have something to do with Magnolia's bad spacing on offense. When you have two or three non-shooters playing at the same time, the court shrinks for the offense because defenders sag off their assignments to put themselves in help position. This makes it more difficult for perimeter players to get on with their driving game.  
Lee is one of the few players in the league who have the skill set to mix up their offense with long-range shooting and slashing. A diverse bag of tricks keeps the defense guessing, and Lee uses this to his advantage. However, Lee needs more room to operate, and the Hotshots' spacing problems might be an obstacle. 
In this upcoming conference, getting an import who possesses an inside-outside game is a big plus for Magnolia. Head coach Chito Victolero did say that Nick Rakocevic can shoot from the outside as much as he can operate at the post. But Rakocevic can't fix Magnolia's offense by himself, as the team's philosophy will still dictate how the offense will flow. Let's see what tricks Victolero has up in his sleeves to help boost Magnolia's efficiency on the offensive end of the floor.