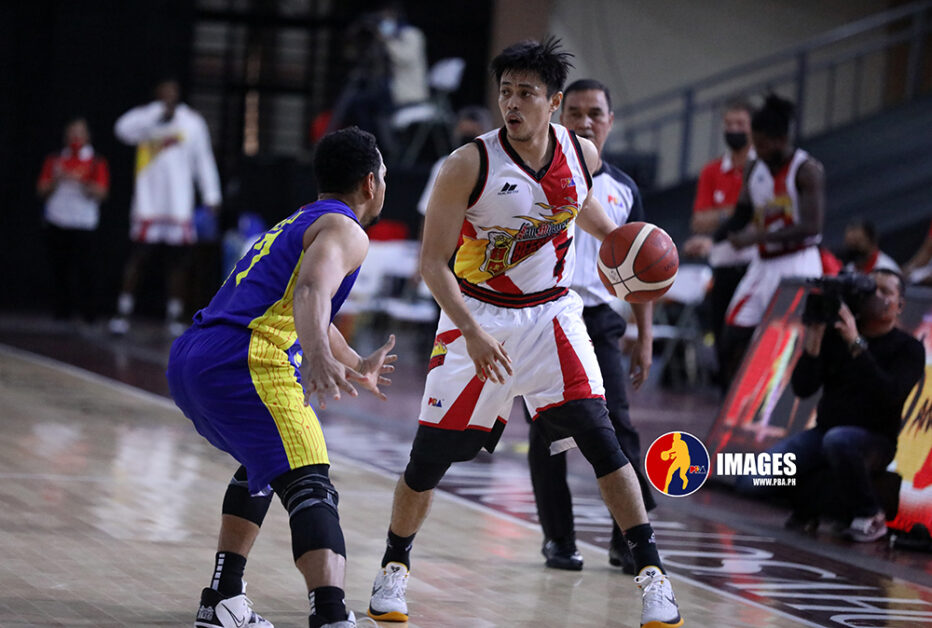 The 2021 PBA Philippine Cup resumes on Friday with another triple-header slate at the Don Honorario Ventura State University Gym in Bacolor, Pampanga. The first game will pit the Magnolia Hotshots against the Rain or Shine Elasto Painters at 12:30 p.m., followed by a battle between the NLEX Road Warriors and the TNT Tropang Giga at 3:00 p.m. Barangay Ginebra San Miguel will then figure in a tough match-up with the San Miguel Beermen at 6:00 p.m.
Let's look at some things we're looking forward to on PBA Friday.
Ginebra and San Miguel aching to get a streak going
The Gin Kings and the Beermen have yet to notch two consecutive wins this conference, and it's not often that you see that these two talented teams are both at the middle of the pack. Sure, San Miguel's 4-2 record slots them within the Top 4 of the standings, but their play in the first half of the eliminations is still a far cry from their usual dominant showing in an All-Filipino format. They just pulled off a lopsided win over TNT though, so they have a good momentum going on.
Ginebra is coming off an 83-77 win over Rain or Shine, and they did it with their ball movement. Per Stats by Ryan, an advanced stats platform for Philippine basketball, the Gin Kings are leading the league in assists percentage (62.1%), which means that they get most of their shots coming off assists. But they are going up against a San Miguel team that is good at hounding the passing lanes, evidenced by the fact that this team ranks 2nd in steals with 8.5. Chris Ross is the head of that defense, tallying a league-best 2.7 steals per contest, including a game-high six steals in their previous win against TNT.
In terms of individual match-ups, it's always exciting to see former teammates Terrence Romeo and Stanley Pringle play against each other. This conference, Romeo is norming better averages of 20.7 points, 4.3 rebounds, and 4.0 assists, along with an excellent 50% overall clip from the field. On the other hand, Pringle is still struggling with his shots to start the new season as he's only averaging 42.9% from the field and 20.7% from the three-point line. The road gets tougher for Pringle, as he will have two good perimeter defenders in Ross and Marcio Lassiter guarding him all night.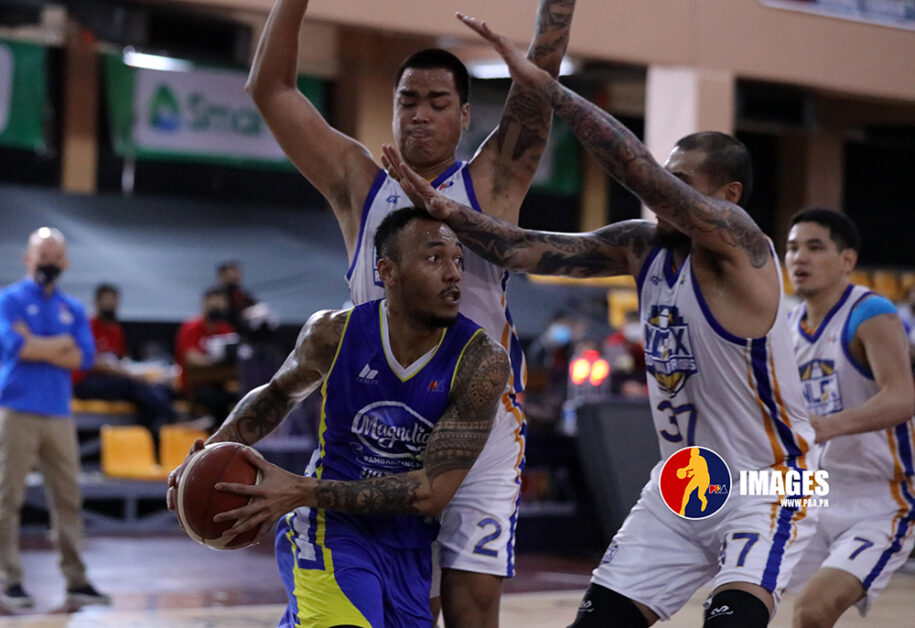 How will Rain or Shine defend Magnolia's stars?
Most of the time, teams are happy to have two players regularly performing at a high level for them every game. They are even more fortunate when they have three consistently-good stars. But Magnolia has four players in Calvin Abueva, Paul Lee, Ian Sangalang, and Mark Barroca who are carrying the mantle for them each and every night.
Abueva, Lee, and Sangalang all average at least 15 points this conference, while Barroca is still tacking on all-around numbers of 11.9 points, 3.4 boards, and 5.1 assists. But they have to be at the top of their game, as their next assignment will be against a Rain or Shine squad that has always been a stringy defensive team. This conference, the Elasto Painters force opponents to commit 17.5 turnovers per game, and are holding them to a league-low mark of 75.8 points, which then helps them rank second-best in defensive rating with 90.4.
Magnolia will certainly find it no walk in the park to go up against Rain or Shine's fleet of tough and versatile defenders that includes Gabe Norwood, Javee Mocon, Adrian Wong, and even Beau Belga. 
Can Jericho Cruz cook up something good again?
The Road Warriors will be going through another difficult test, this time against the league-leading Tropang Giga. TNT finally ran into a wall last Wednesday, as their offense hit a snag against San Miguel, resulting in their first loss of the conference. But one thing that we're looking forward to watching in this NLEX-TNT battle is the continuous stellar play of Jericho Cruz.
Kevin Alas is still the main man for the Kiefer Ravena-less Road Warriors, but Cruz is finally displaying his all-around skill set on a more consistent basis. In the past, Cruz would have these high-scoring games, but he always played behind great players like Ravena and Alas in NLEX, and Paul Lee in Rain or Shine. With Ravena absent and the Road Warriors in need of someone to take over on offense, Cruz is answering the call.
The 30-year-old guard showed his full repertoire in the last time out, coming through with 21 points, 6 rebounds, and 8 assists in that double overtime loss against the Hotshots. Like Ravena and Alas, Cruz has the ability to switch gears between being a playmaker and scorer makes him difficult to guard. But Cruz has a huge challenge coming up as he will be trying to get into a groove against a Tropang Giga defense that has a history of forcing top players to bad games.
---
Advanced Stats are now available for Philippine basketball! Through Ryan Alba's 'Stats by Ryan', you can now look at team and player advanced stats for the current 2021 PBA Philippine Cup (and the previous three seasons) via the Dribble Media website.
Check out this glossary for a list of the basketball advanced stats terminologies.
You can also contact Ryan via his Twitter handle (@_alba__).