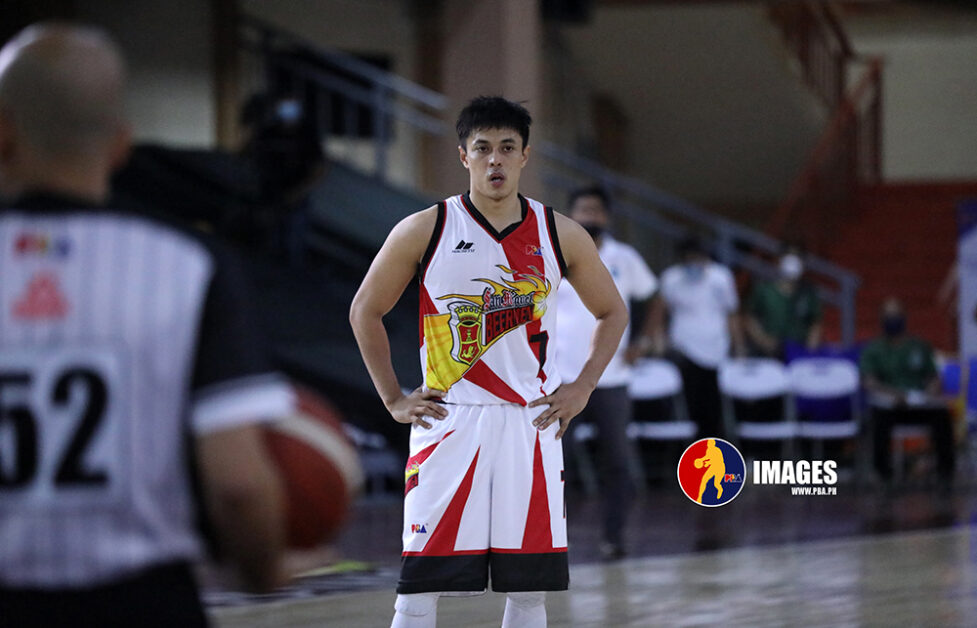 The 2021 PBA Philippine Cup will continue with a double-header gameday on Saturday at the Don Honorario Ventura State University Gym at Bacolor, Pampanga. The curtain raiser will feature the Phoenix Super LPG Fuel Masters against the NLEX Road Warriors at 2:00 p.m., followed by a battle between the Alaska Aces and the San Miguel Beermen at 4:35 p.m.
Here are a couple of things to watch heading into Saturday's double-header.
Turnovers are killing the Beermen
Per Stats by Ryan, an advanced stats platform for Philippine basketball, San Miguel is leading the league in pace in this conference with 92.4 possessions per game. This is nothing new for the Beermen as they always find themselves in the top half of the league in terms of pace, and there's no doubt that they will continue with this style of play now that they have a tremendous open-court finisher in CJ Perez.
However, pushing the ball could often lead to turnovers, and that is what's happening with the Beermen. They commit the most turnovers as a team with 19.2, which is a shame because they also lead the league in field goal percentage with 44.3%. They have a fleet of scorers and shooters — they just have to find a way to be less error-prone on offense.
That was the same problem that haunted them in their recent disappointing loss at the hands of Terrafirma Dyip. San Miguel's shooting was on-point in that game; it's always a good thing when a team makes almost half of its shots (48%). However, they committed a total of 24 turnovers, with Terrence Romeo and Arwind Santos both accounting for five miscues, and Chris Ross, June Mar Fajardo, and Mo Tautuaa all having three.
It also doesn't help that Alex Cabagnot, arguably their steadiest ball-handler and facilitator, is currently recovering from a torn meniscus in his left knee. ESPN5 reported that the veteran lefty guard is set to be reassessed after two weeks, but there's no assurance that he could return this conference. Cabagnot has an excellent 8.1% rate in adjusted turnover percentage (ATO%), which is an advanced metric that incorporates a player's playmaking in estimating his turnover percentage (Learn more about ATO% in this glossary). Ross and Romeo may be leading the team in assists averages with 6.2 and 4.0, respectively, but Cabagnot's low adjusted turnover percentage could mean that he is still San Miguel's steadiest hand at the point.
Their next game against the Aces is not a piece of cake, either. Alaska's defense has been exceptional as they are holding opponents to the third-lowest mark of 80.5 points per contest. The Beermen will be in for a tough battle, and cutting down on their turnovers will help them notch their fourth win in this conference. 
Coming off recent wins against Terrafirma and Alaska, NLEX could make it three victories in a row if they beat Phoenix on Saturday. That last win over the Aces was certainly a morale booster considering that they will be playing most of the conference without Kiefer Ravena. However, Phoenix is also coming off an inspiring win of its own, coming back from a 15-point deficit in the fourth quarter to stun the Rain or Shine Elasto Painters thanks to a Matthew Wright game-winning jumper.
Speaking of Wright, one match-up that will be exciting to watch in this game would be him and NLEX guard Kevin Alas. They won't necessarily guard each other tomorrow, but it's interesting to see these two scorers/playmakers go at work. Wright is currently averaging 16.6 points, 6.4 rebounds, and 3.8 assists, while Alas is putting up an almost-similar stat line of 18.2 points, 5.2 rebounds, and 3.8 assists. Both of these stars have the ability to take over a game, whether through their scoring or through their playmaking.
But with the exception of his game-winner, Wright is coming off a really bad game against the Elasto Painters. He made only one of his 15 attempts from the floor and one of the reasons for his struggles was the absence of Vic Manuel. Manuel is the second-best scorer for Phoenix with 15.8 points, and with him having played only three minutes, the vaunted Rain or Shine defense honed in on Wright on every opportunity.
After the Rain or Shine game, Phoenix head coach Topex Robinson mentioned that Manuel was feeling a "bit under the weather" and that they wanted to "keep him fresh for NLEX." Manuel's presence on offense will surely make life easier for Wright, so don't expect the latter to come up with that kind of lowly shooting output again.
Advanced Stats are now available for Philippine basketball! Through Ryan Alba's Stats by Ryan, you can now look at team and player advanced stats for the current 2021 PBA Philippine Cup via the Dribble Media website.
Also, check out this glossary for a list of the basketball advanced stats terminologies.
You can also contact Ryan Alba via his Twitter handle (@_alba__).