If you weren't able to watch the Converge FiberXers' shoot the lights out against the TNT Tropang Giga, or Barangay Ginebra's dominant win against the Terrafirma Dyip, here is a quick recap from Friday's 2022 PBA Commissioner's Cup doubleheader.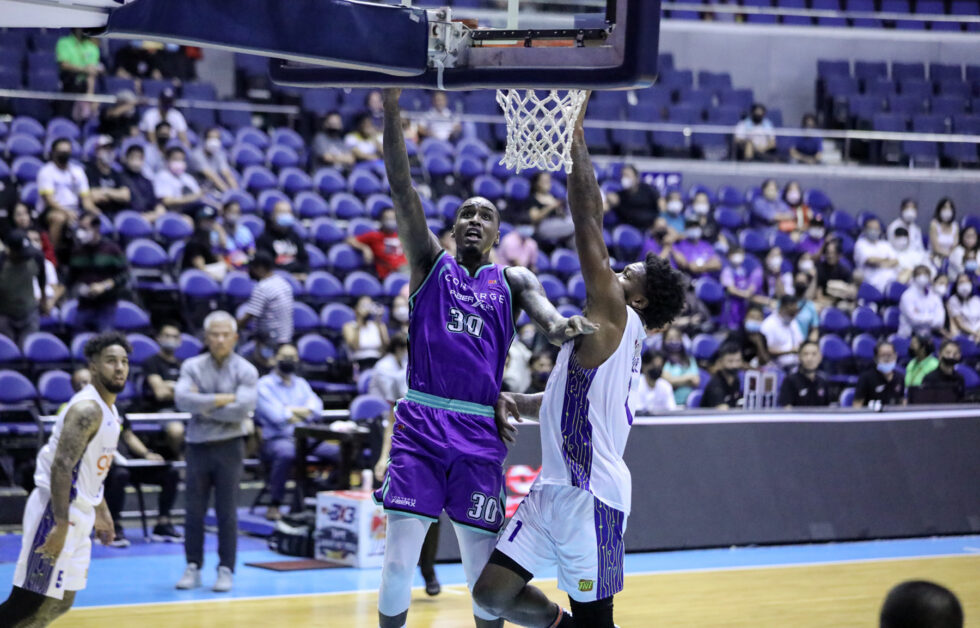 Converge waxes hot en route to third straight win
Behind a 38-point performance from import Quincy Miller, Converge stunned TNT with a 130-117 win. 
Miller, a former NBA veteran, hit nine of the FiberXers' 21 three-pointers in the win. He also grabbed 20 rebounds and dished out five assists to extend Converge's winning streak to three. 
Converge captain Jeron Teng also put in a great performance, scoring 22 points built on a 4-of-5 clip from behind the arc, while Aljun Melecio added 20 points in the huge win against the Tropang Giga.  Justin Arana contributed 14 points and 10 boards, and Mike DiGregorio sparked FiberXers' bench scoring by adding 13 points on 71% shooting. 
Cameron Oliver had a strong outing for TNT notching 41 points and 11 rebounds, but it was not enough to contain the FiberXers' onslaught as the Tropang Giga dropped to a 3-3 slate. 
Mikey Williams added 27 markers. RR Pogoy, who ignited a potential comeback in the final quarter, chipped in 19, five rebounds, and five steals. Kib Montalbo contributed 13 points, while Jayson Castro played only for 19 minutes, scoring only 9 points. 
The FiberXers led early in the game, 40-23, and even extended the gap to 35 at one point behind the team's stellar outside shooting. The Tropang Giga, on the other hand, struggled to find their rhythm not until the second half when they outscored the FiberXers, 70-57.  
TNT stormed back in the final canto and was able to cut the deficit down to nine points, 126-117, off a three-pointer by Montalbo with 1:12 left in the game. But the FiberXers were too much to handle as Teng converted a crucial jumper, while Miller put the final nail in the coffin with a steal leading to an Arana layup.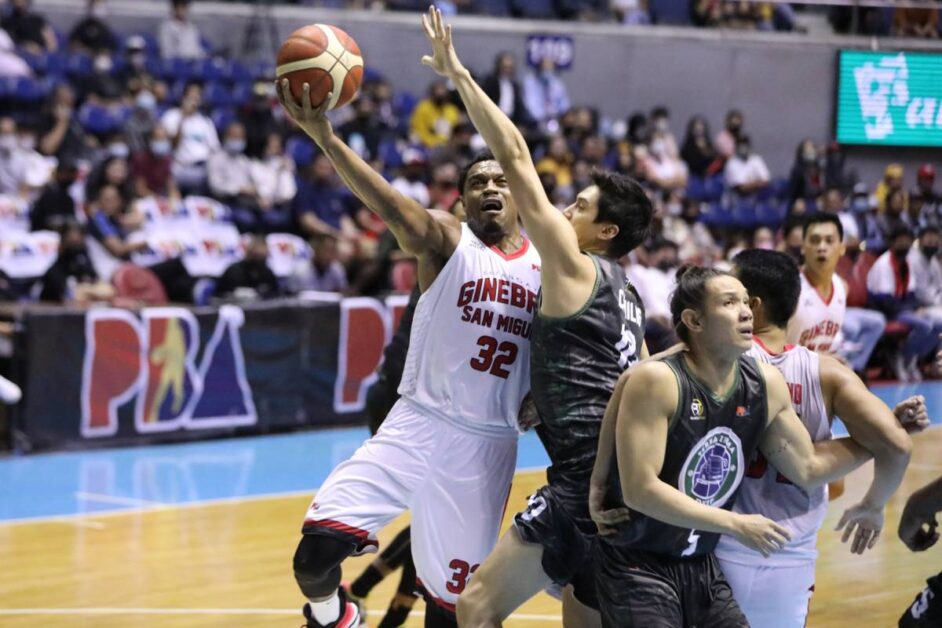 Ginebra's balanced scoring clobbers Terrafirma
With resident import Justin Brownlee leading the way, Ginebra mauled Terrafirma, 111-90. 
Six Ginebra players scored in double digits with Brownlee tallying a triple-double of 23 points, 11 rebounds, and 11 assist. Christian Standhardinger was almost perfect from the field, scoring 19 points on a 9-of-10 shooting off the bench. Japeth Aguilar and Scottie Thompson scored 13 and 12, respectively, and combined for 11 rebounds and six assists. 
Jamie Malonzo recovered from a scary fall and finished the game with 11 points and 8 rebounds, while Jeremiah Gray recorded his best performance so far, contributing 10 points and six boards. 
Eric Camson benefited the most with Lester Prosper surprisingly benched for the entire second half. The former Adamson Falcon managed to score 21 points for the Dyip.  Juami Tiongson added 16 points, while Joshua Munzon had his best offensive outing this conference with 16 points. Terrafirma remains winless through seven games.
Upcoming 2022 PBA Commissioner's Cup Games
October 29 – Ynares Center-Antipolo
Rain or Shine Elasto Painters vs. Magnolia Hotshots (6:45 PM)