June Mar Fajardo returned to boost SMB's playoff hopes in the 2022 PBA Commissioner's Cup.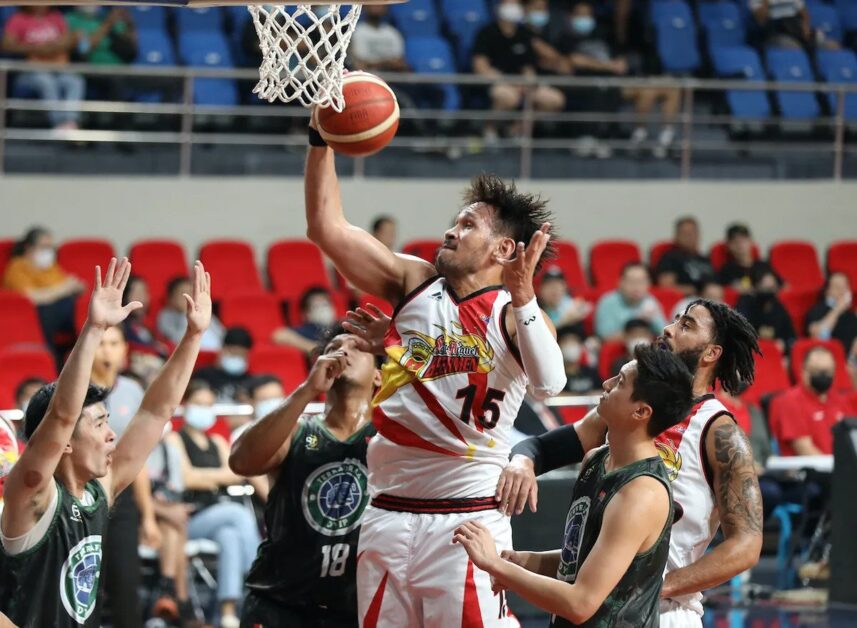 Fajardo tallies 20 in much-awaited return
The San Miguel Beermen got their MVP center back as they easily clobbered the Terrafirma Dyip on the way to a 131-103 win. June Mar Fajardo, who is coming off a seven-game hiatus due to throat surgery, tallied 20 points and nine rebounds off the bench. He and combo wing Jericho Cruz provided the spark in the second unit, with Cruz finishing with a team-high 25 markers.
SMB import Devon Scott poured in a triple-double line of 21 points, 19 boards, and 11 assists. Terrence Romeo was in uniform during the game but did not play. The Beermen bump their record up to 5-5, with two more games left in their schedule.
Juami Tiongson led all scorers with 28 points, and Javi Gomez de Liaño chipped in 17 off the bench. Import Lester Prosper did not play for Terrafirma.
TNT gets further down the standings
The woes continue for the TNT Tropang Giga, with the Bay Area Dragons handing them a convincing 140-108 defeat. Bay Area's Myles Powell (37) and Kobey Lam (30) combined for 67 points, as the Dragons clinched a twice-to-beat advantage in the first round of the playoffs. 
TNT's defense didn't stand a chance against Bay Area's blistering offense. Boosted by a 46-point second quarter, the Dragons already had 80 markers by the end of the first half. Matt Mobley, TNT's new import, netted 38 points in his PBA debut. 
The Tropang Giga dropped to a 4-7 record, finding themselves in the brink of getting eliminated before the playoffs.