We saw winning streaks continue to roll on in Sunday's 2021 PBA Philippine Cup games. Here's your quick fix on what went down in Sunday's double-header bill.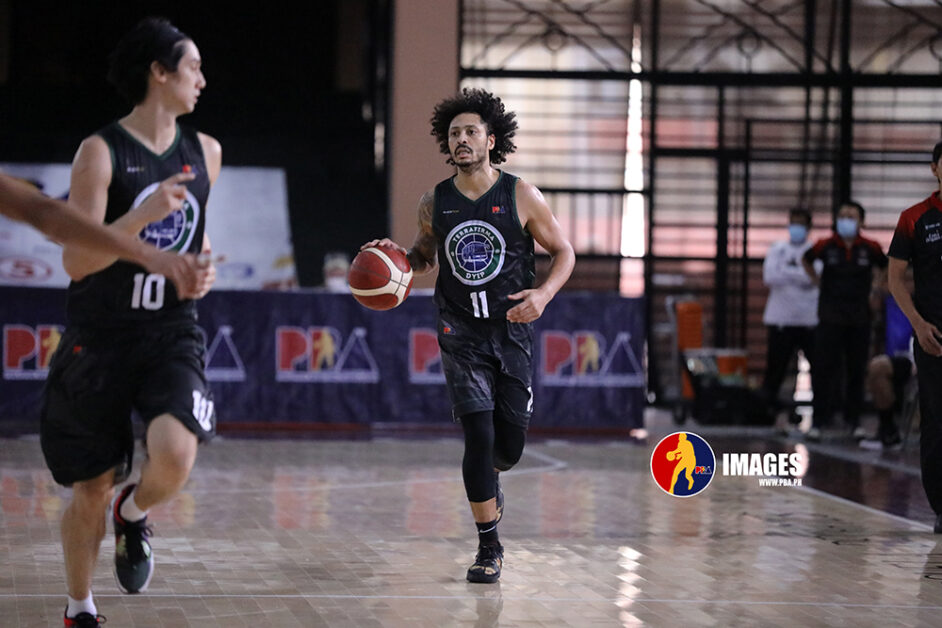 Dyip roll past Blackwater despite quiet Tiongson outing 
We didn't see a whole lot of 'Magic' Tiongson on Sunday, but the Terrafirma Dyip managed to carve a 96-84 win over the listless Blackwater Bossing. Blackwater actually built a 13-point lead early in the second period, but Terrafirma finished strong and outscored their counterparts, 31-19, in the fourth quarter.
Coming off a combined 59 points in his previous two games, Juami Tiongson was relatively quiet last night and only had five points entering the payoff period. However, it's only fitting that his teammates were able to ride the good momentum they built in the past couple of games. Veteran stretch big man Aldrech Ramos produced a game-high 17 markers, while Reden Celda came through with 15 points.
Seven Terrafirma players scored at least nine points in the win, which is another testament to how contagious winning is to each individual. With only four games left on their schedule, can Terrafirma (3-4) do the improbable and book a playoff ticket this conference? It's doable, especially if you look at the teams that they will play next. Except for the Meralco Bolts, Terrafirma will be going up against three teams (Phoenix, NorthPort, Alaska) that are in the bottom half of the standings.
This is something that we couldn't have imagined saying a couple of months ago, but Terrafirma is in the thick of a possible playoff appearance in this conference.
Blazing TNT wins sixth straight
The TNT Tropang Giga continued their winning ways by beating current second-seeded Magnolia Hotshots, 83-76. Defense was again the trump card for the Tropang Giga, as they held Magnolia to a lowly 36% overall clip from the field, including a horrendous 1-for-15 clip from the three-point line.
The Hotshots entered the game holding the third-highest mark in points per game (91), the second-highest mark in offensive rating (103.5), and a league-best 34.3% clip from beyond the arc. But they ran into the solid TNT defense, and they were limited to their lowest scoring output this conference.
Kelly Williams came up with a vintage performance for the Tropang Giga as he stuffed the stat sheet with 13 points, 15 rebounds, 3 blocks, and 2 steals. TNT now has a clean 6-0 slate to their name, and they must win their next games against Ginebra, San Miguel, NorthPort, Alaska, and NLEX to go undefeated in the eliminations.
Advanced Stats are now available for Philippine basketball! Through Ryan Alba's Stats by Ryan, you can now look at team and player advanced stats for the current 2021 PBA Philippine Cup via the Dribble Media website.
Also, check out this glossary for a list of the basketball advanced stats terminologies.
You can also contact Ryan Alba via his Twitter handle (@_alba__).