Check out Dribble Media's Nike Ja 1 performance review below.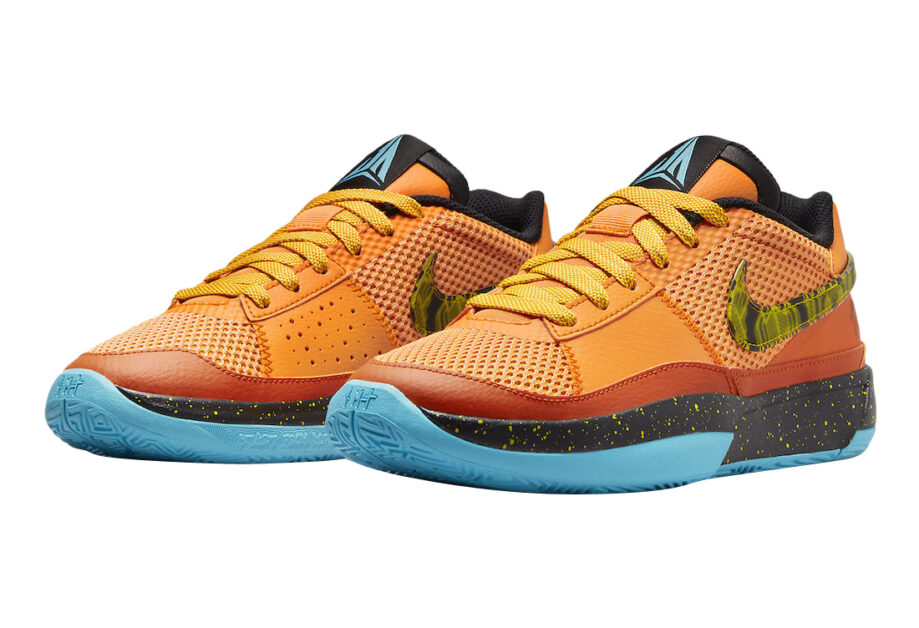 When Memphis Grizzlies star Ja Morant entered the league as an electrifying, high-leaping guard, one thing crossed our minds: he's definitely bound to get a signature sneaker deal. Marketability is naturally etched across his nature, and we can't blame Nike for having a go at him right away.
Morant did have off-court issues that recently marred his image, but there's little doubt that he can bounce back from this. It's also perfect timing that Morant's signature shoe kicked in when Nike parted ways with their long-tenured athlete Kyrie Irving.
The first release of any signature shoe provides us with a baseline of where the line is headed, and we certainly saw that in the Ja 1. So continue reading Dribble Media's Nike Ja 1 performance review to know more about this exciting, guard-oriented basketball shoe.
Nike Ja 1 Performance Review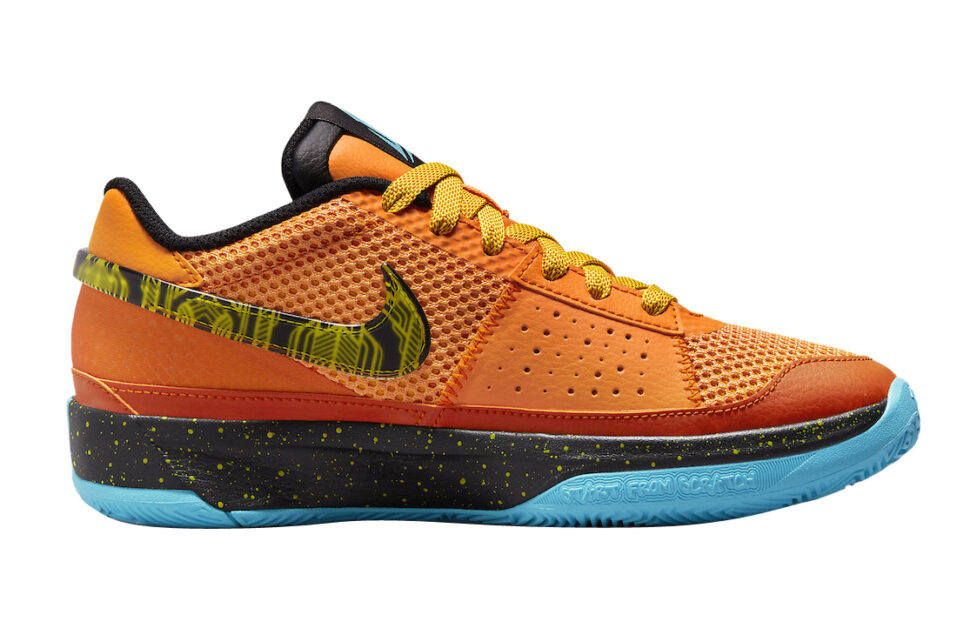 Materials
The Nike Ja 1 has surprisingly durable materials for a mid-priced basketball shoe
You have to remember that the price point for Ja 1 is in the mid-tier, so we can't expect premium materials in its build. The good news is the materials don't feel cheap, either. The combination of mesh and synthetic leather feels very comfortable, lightweight, and breathable.
As we were writing this Nike Ja 1 performance review, another thing we were pleasantly surprised with is its durability. Its outsole durability could be its best asset, and the synthetic leather uppers are long-lasting too. For a mid-priced basketball shoe, the durability of the Nike Ja 1 materials is topnotch.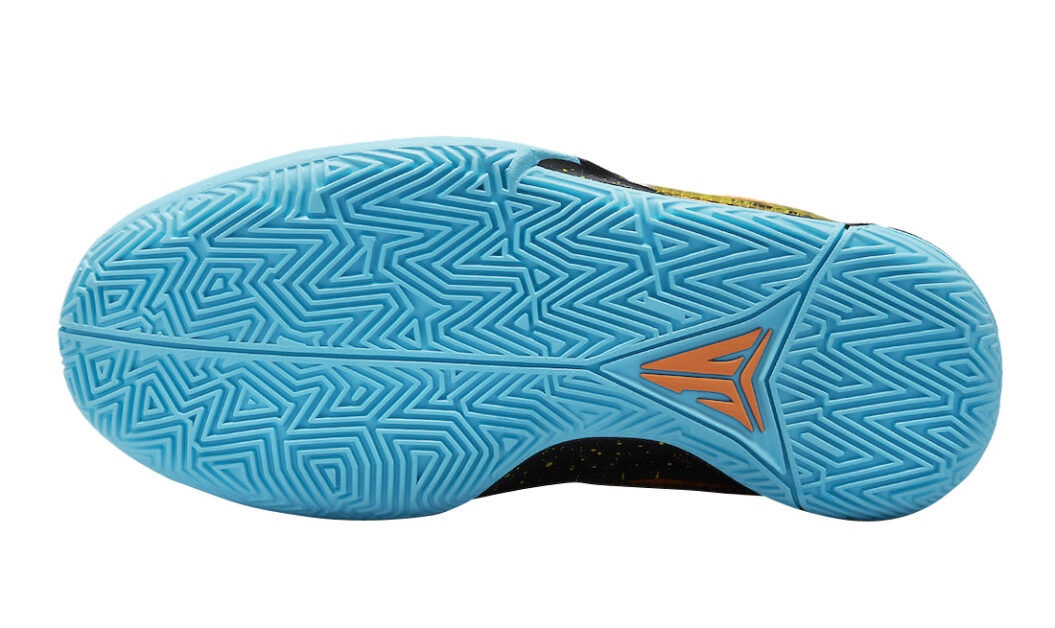 Traction
The Nike Ja 1 provides a grippy, durable outsole pattern on outdoor courts
Traction is certainly a focus point for a basketball shoe designed for a shifty guard like Morant. Truth be told, the outsole is the highlight of this Nike Ja 1 performance review.
Ja 1's tight, full-length outsole pattern is reminiscent of the Kyrie 1, and it performs well right from the get-go. You could extract its best performance on indoor courts, but you'll be happy to hear that the traction on the Ja 1 has little to no issues on outdoor courts.
Since it also works great on outdoor courts, this shoe could be your go-to pair. You don't also have to worry about the outsole's durability or longevity — its solid but grippy outsole is very durable.
So if you're looking for a basketball shoe that has amazing grip and outsole durability on outdoor courts, the Nike Ja 1 is one of your best options.
Cushion and Support
The Nike Ja 1 offers excellent energy return but lacks impact protection
Like most guard-oriented basketball shoes, the Nike Ja 1 is a low-to-the-ground shoe that offers a high level of responsiveness. The court feel is tremendous, giving you a whole lot of energy return for your movements.
As for its cushioning setup, the Ja 1 contains a Phylon midsole and a top-loaded Zoom Air unit on the forefoot. This setup provides more than enough forefoot flex and step-in comfort, and it adds incredible bounciness, which is not at all surprising as it's specifically designed for the vertically-athletic Morant.
However, the flat Phylon midsole fails in the area of impact protection. Many expected that Nike will invest in this area owing to Morant's playstyle, but they instead poured their efforts into increasing its bounciness. The flat characteristic of the Ja 1 midsole is also bad news for players looking for arch support — it doesn't offer a lot of help in this area.
The Ja 1 also doesn't have dedicated ankle support like other signature shoes, but it does offer more than enough padding on the tongue and on the ankle area. The shoe does provide a heel counter and a TPU unit to give you enough lateral stability and containment.
The cushioning setup on the Nike Ja 1 is certainly not its best asset, and its impact protection may be its worst element. The good thing is that with the Ja 1, you won't have any significant issues with containment and stability.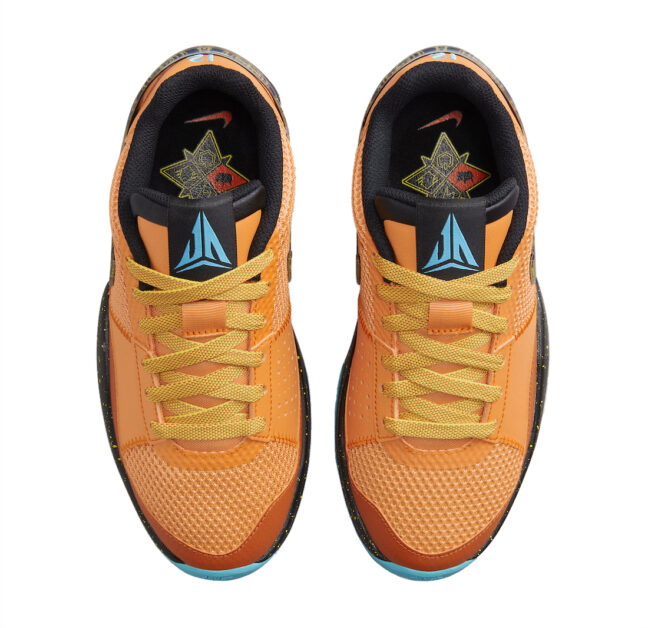 Size and Fitting
The Nike Ja 1 runs true to size
Before copping a pair, you should know that the Nike Ja 1 has a true-to-size fit, which culminates with a snug fit on the toebox. That's a superb fit for narrow-footed players. But if you're a wide-footed hooper, we recommend going up half a size for the best fit.
Overall Rating
You can't get everything on a mid-priced shoe, but the Nike Ja 1 performs better than expected. It is a very lightweight shoe that offers tremendous grip, excellent breathability, high-level durability, and adequate support. Overall, you can't complain about what you can get.
However, impact protection and arch support are things that you won't get in the Ja 1. The good news is you can always remove its original insole and then replace it with an orthopedic insole that perfectly fits your foot type. So all things considered, there isn't a weakness in the Ja 1 that you could call a "deal-breaker".
With no major weaknesses in sight — considering that it's a signature line first release — the Nike Ja 1 has a bright future ahead.
The Nike Ja 1 nets an overall rating of 8.8 out of 10.
Where To Buy
The Nike Ja 1 is now available at Nike stores and other authorized retailers for a price of USD 110.
Frequently Asked Questions (FAQs)
Is the Nike Ja 1 good for wide-footed players?
While it's true that the Ja 1 has a snug fit on the toebox, wide-footed players won't have any problems if they go half a size up.
Does the Nike Ja 1 perform well on outdoor courts?
Outdoor traction performance is one of the best assets of the Nike Ja 1. Its solid rubber outsole is both durable and grippy on outdoor courts.
Does the Nike Ja 1 have good traction?
For a guard-oriented shoe, the Nike Ja 1 delivers phenomenal traction. Its full-length traction pattern offers excellent grip in every direction.
Can big men use Nike Ja 1?
The Nike Ja 1 offers adequate support and stability, but big men must know that it doesn't provide a lot of impact protection.
Did this Nike Ja 1 performance review help you? Stand by for more performance reviews and informative sneaker articles!