Nike and Brooklyn Nets superstar Kevin Durant are set to release the Nike KD 14, the 2014 MVP's 14th main signature pair.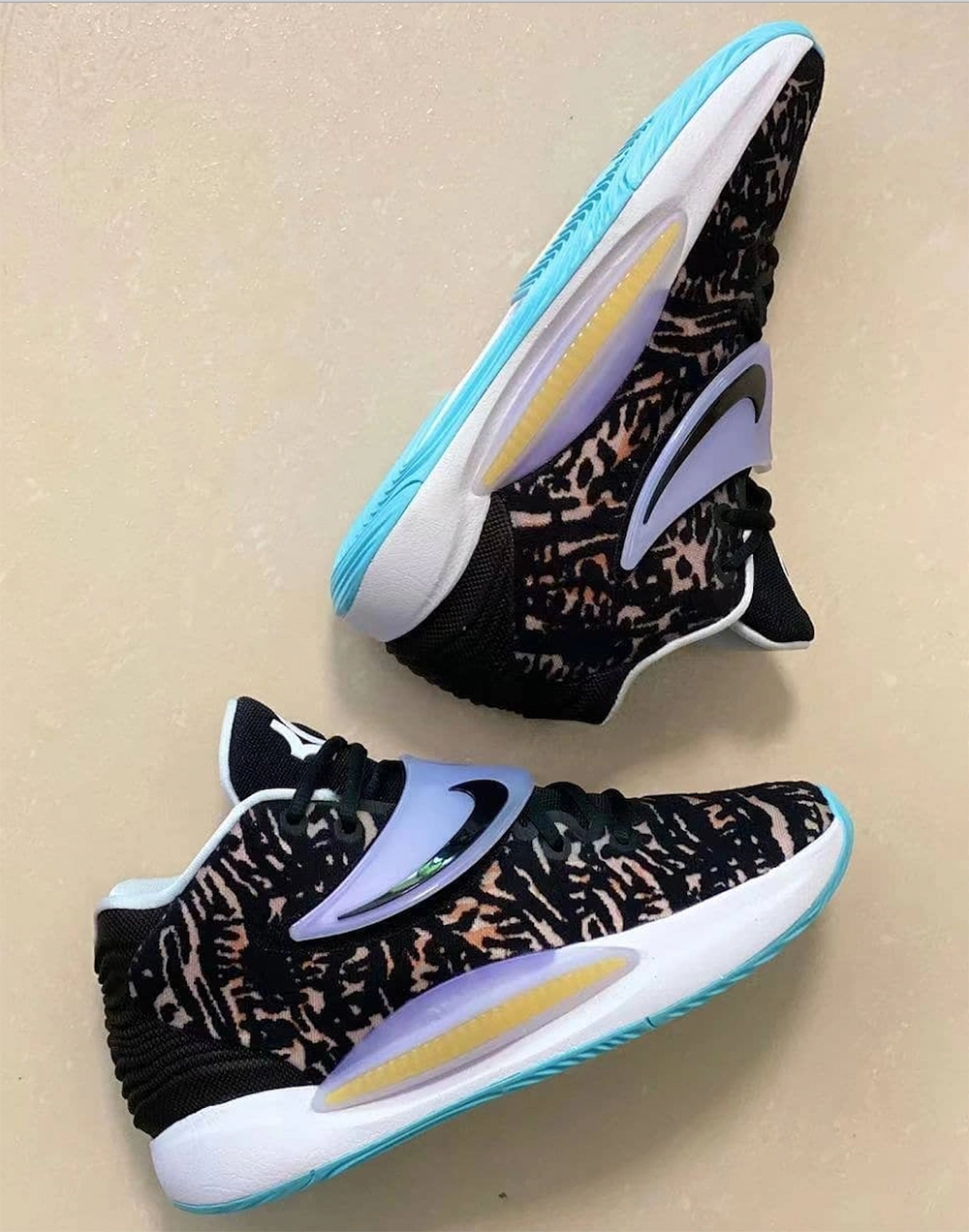 Nike will bring back the strap design in Nike KD 14. (Photo courtesy of Sneaker Bar Detroit)
After sitting out the previous season, Durant is making an emphatic return as the four-time scoring champ is currently putting up all-around numbers of 29.0 points, 7.3 rebounds, and 5.3 assists for the Brooklyn Nets. With Durant forming a superstar trio with Kyrie Irving and James Harden, the Nets are heavily favored to win the chip this year.
As the Durant-led Nets are taking the league by storm, the former MVP's name is also making waves in the sneaker world. Nike has just announced the 14th signature pair of the two-time champion, the Nike KD 14.
The Nike KD 14 will boast the re-appearance of the strap design which was initially seen when the Nike KD 7 was released. Along with this, some notable details of the upcoming signature pair are the medial cage which resembles the Air Presto and the assumed Nike Air Strobel on the other medial side.
Its predecessor, the Nike KD 13, was considered as one of the best performing signature pairs during its time. To give you an idea, here is a performance review of the Nike KD 13 that we wrote. The real question now is if the upcoming Nike KD 14 will surpass the aesthetics and on-court performance of its predecessor.
While there are no official images yet, Footlocker has initially announced through the Sneaker Calendar that they will be releasing the Nike KD 14 in black and red colorway on April 17. The price tag is set at US$150.
Do you think that the Nike KD 14 is worth a cop? To help you decide, Dribble Media will do an in-depth performance review of the Nike KD 14. So stay tuned!
For now, here are more angles of the upcoming Nike KD 14.
The Nike KD 14 is set for release this April. (Photos courtesy of Sneaker Bar Detroit)