The original version of King James' Nike LeBron 18 made a huge uproar with its superior overall performance, bombarded cushion system, and excellent aesthetics. There's no doubt that it is among the best basketball sneakers in recent memory. Its durable Battleknit uppers, a combination of Nike Zoom and Nike Zoom cushion set-up, and a very effective traction pattern really gave the upper hand to the pair that is indeed fit for a king.
However, it's not that much of a high top compared to its predecessors. Honestly, it is more like a low top version compared to the actual Nike LeBron 18 Low. Still, Nike did not cut corners in the support system of the LeBron 18, making the pair more superior than the others. If you are intrigued about the four-time NBA MVP's original version of his 18th signature shoe with Nike, you can find a full review of the LeBron 18 on the link below this article.
For now, let's focus on the overall performance of the recently-released Nike LeBron 18 Low. Spoiler Alert! The pair obviously cannot replicate each and every aspect of the original Nike LeBron 18. However, you can still keep your hopes high with this low top sneaker's potential. That being said, let's dig deeper into the performance of the Nike LeBron 18 Low.
How does the Nike LeBron 18 Low perform on the court?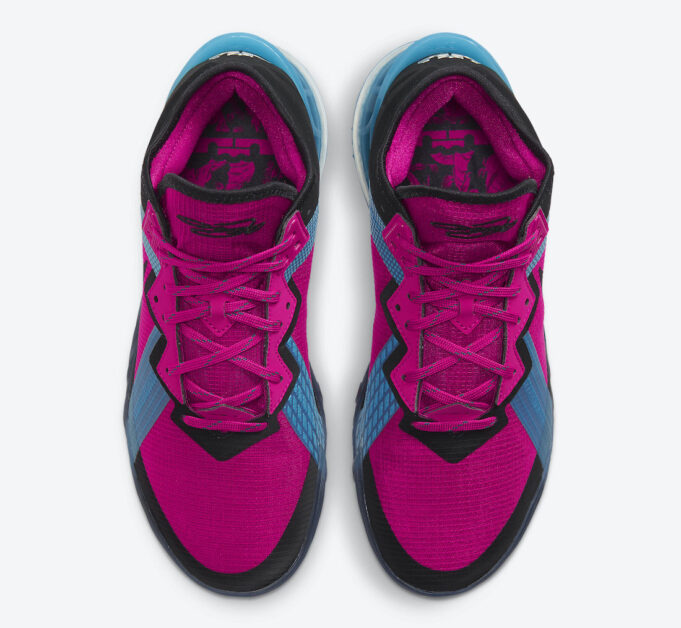 MATERIALS
Nike decided to forego the thick and firm Battleknit 2.0 of the Nike LeBron 18 and settled with a thin and flossy mesh-like upper material infused in the LeBron 18 Low. Evidently, the analogy is that the cheaper the price, the lesser the quality of the material. Well, the price difference between the Nike LeBron 18 and Nike LeBron 18 Low is US$40, so it clearly justifies Nike's decision.
The material might be different, and it obviously equates to the difference in performance, but it doesn't mean that it won't work so don't just throw random prejudices. Despite the visible downgrade, the Nike LeBron 18 Low's mesh-like material offers a wide range of ventilation. Due to its thin nature, the uppers can provide enough airflow, thus, the pair consistently avoids the heat from affecting the user's feet.
In addition, the soft mesh textile uppers conform to the feet very well wherein the pair needs less or no break-in at all to reach the uppers' potential. Also, despite of its thinness, the upper material is durable enough to maintain its conformity and lockdown even when already a bit worn out.
Another notable feature of the upper is the fuse material in the toe cap that adds durability and protection from drags while the fuse on the medial parts provides better lateral containment. Along with this, the toe box provides good flex and curve, giving the user a smooth and comfortable experience when running.
TRACTION and CUSHION on next page ->