Fresh off the announcement of the return of Nike LeBron 8 "South Beach" in 2021, the iconic Nike LeBron 8 V2 Low "Miami Nights" will also make a comeback next year.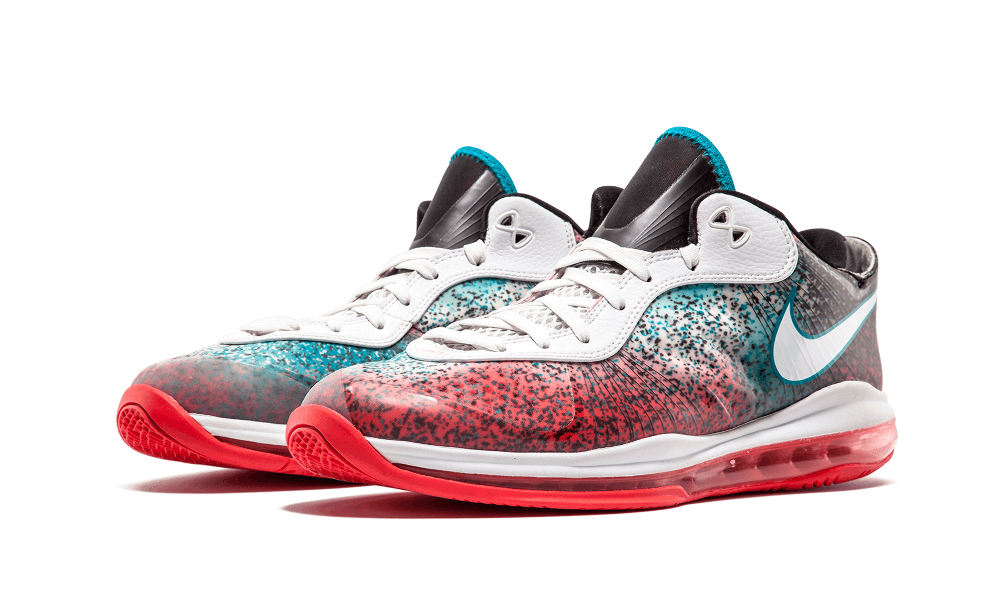 The "Miami Nights" colorway represents Miami's nightlife. (Photo courtesy of Sneaker Bar Detroit)
The Lakers just won their franchise's 17th title, and are now tied with the Boston Celtics for most number of championships in the NBA. LeBron James was pivotal in this year's championship bid en route to his 4th title.
As the four-time Finals MVP looks for a repeat next season, Nike will also have a repeat of their own as they re-release another fire signature pair of The King.
Originally released in 2011, the Nike LeBron 8 V2 Low "Miami Nights" nods to the enthusiastic night life in Miami through its graphic uppers. The pair will be dressed in White, Solar Red, Glass Blue, and White color scheme.
Along with its "Miami Nights" inspiration, the pair will also don the white Swoosh with grass blue accents atop white midsoles and infrared outsoles with an imprinted lion logo. It finishes with white laces on white overlays, black tongue tab, and LeBron's signature in the heel portion.
It is expected that this low-top version of Nike LeBron 8 will look the same as what was released 9 years ago.
The re-released version of the Nike LeBron 8 V2 Low "Miami Nights" is set for return in Spring of 2021. The official date and price are yet to be announced by Nike.
Here are more detailed angles of the Nike LeBron 8 V2 Low "Miami Nights."
The Nike LeBron 8 V2 Low "Miami Nights" is set for release in Spring 2021. (Photos courtesy of Sneaker Bar Detroit)