After Nike teased the release of Kyrie Irving's 7th signature pair in black-red color scheme last month, the famous brand gave every sneaker fan a glimpse of another colorway, the Nike Kyrie 7 "Pre Heat".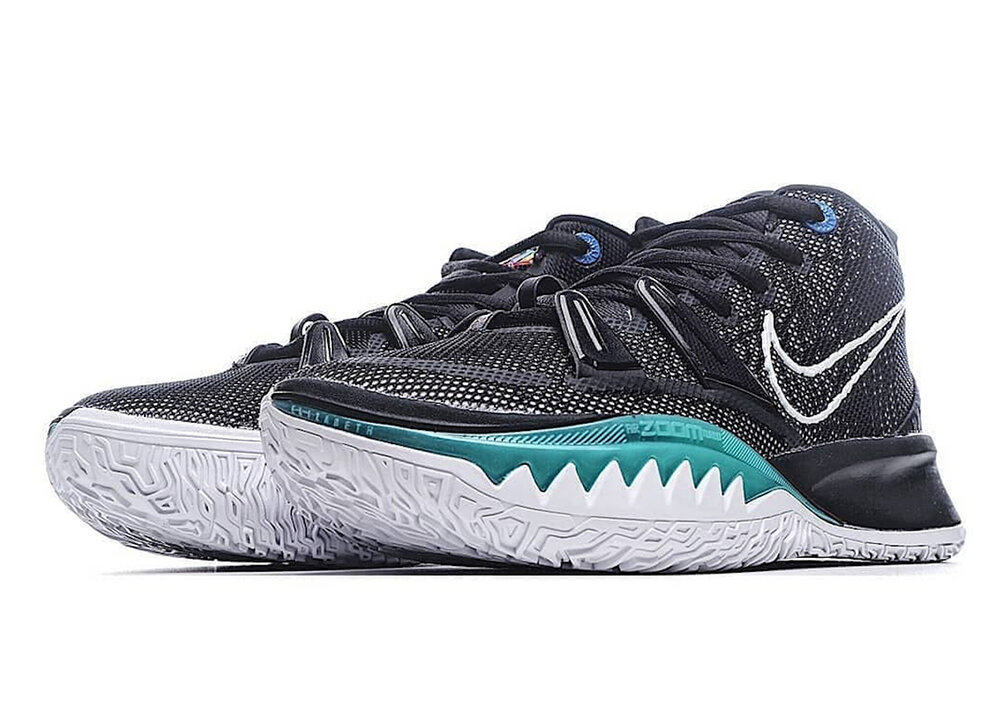 The Nike Kyrie 7 will be Irving's 7th signature pair in his main signature line with Nike. (Photo courtesy of Sneaker News)
Irving's signature shoe line is known for its flamboyant schemes and impressive fashion statement, and the soon-to-be-released Nike Kyrie 7 is not an exemption. This version of the Nike Kyrie 7 features full black mesh uppers, with multi-colored tongue logo, and white accent swoosh logo atop teal, white, and black Nike Zoom midsoles with his mother's name, Elizabeth, written on it.
The heel portion has an embroidered split moon-eye logo on the left pair, and a sun-eye on the right atop the heel part midsoles written with "His Legacy is Going to Live On Forever", a quote stated by the one-time champion after the passing of the late great Kobe Bryant.
The six-time All-Star signed a four-year US$141 Million deal with the Brooklyn Nets during the offseason, along with two-time champion Kevin Durant and All-Star big man DeAndre Jordan. The Nets did not have their own version of the "Big 3" during their playoff run this year as they got swept by the Toronto Raptors in the first round.
Irving had a season-ending surgery to repair his injured shoulder, Durant opted out to continue his recovery from an Achilles injury he suffered during the 2019 NBA Finals, and Jordan tested positive for COVID-19 and decided not to join the team in the Orlando bubble. But their possible return next season will be looked forward by fans and by other teams.
Nike has yet to announce the price of the new Nike Kyrie 7, but it will soon be available at selected Nike stores later this 2020.
A performance review will be available at Dribble Media, so stay tuned. Here are more detailed angles of the new Nike Kyrie 7 "Pre Heat".
The new Nike Kyrie 7 will feature Nike Zoom Technology midsoles just like its predecessors. (Photos courtesy of Sneaker News)