Stephen Curry has compiled three 20-point quarters in just this season alone. Aside from the Golden State Warriors star, let's find out the names of the players with most career 20-point quarters in NBA history.
Just a couple of days ago, Stephen Curry raced right out the gates by putting up 21 points in just the first quarter of the Warriors' 116-107 win over the Denver Nuggets. Curry drained five three-pointers during that opening period, made all of his four free throws, and didn't commit even a single turnover.
We have seen Curry put up masterful performances like this, but the Warriors superstar isn't even the NBA's all-time leader in most 20-point quarters. Read down below to find out who stands at the top of this all-time list.
Who are the players with most 20-point quarters in NBA history?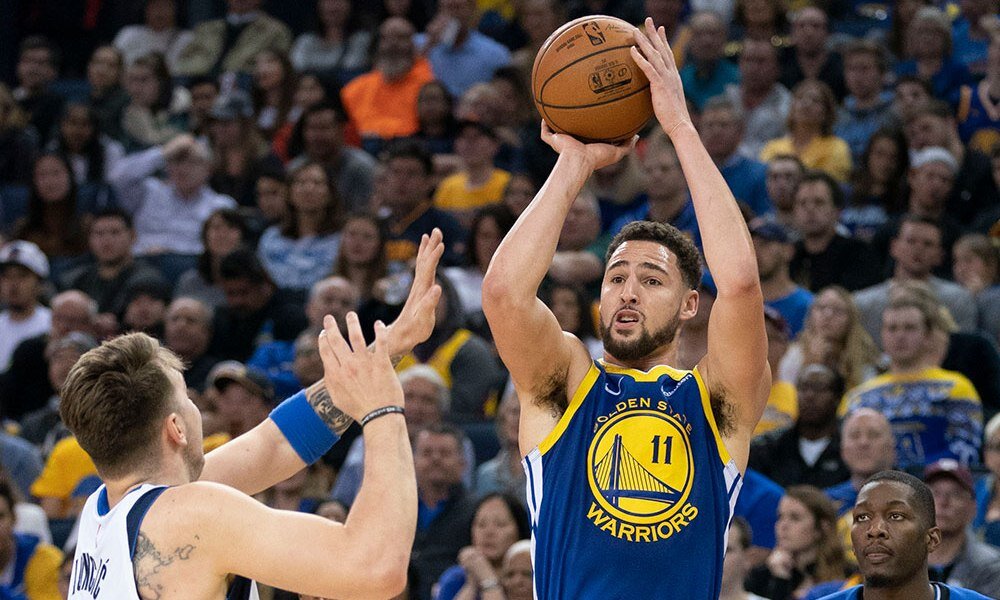 Klay Thompson
Ten 20-point quarters
Thompson also holds the record for most points in a single quarter when he torched the Sacramento Kings with a 37-point third quarter in 2015. The Warriors star shooting guard stayed perfect from the field in that span, going 9-9 from the three-point line and hitting four more two-pointers. It was the definition of a "perfect quarter" for Thompson.
Interestingly, that was the also the first time that Klay eclipsed 20 points in a quarter. The five-time All-Star is currently sitting out the season with an Achilles injury, but there's no doubt that he will be even deadlier when he returns next season.