NBA imposed a $25k fine on Jazz guard Jordan Clarkson after making contact with an official during a loss against the Phoenix Suns.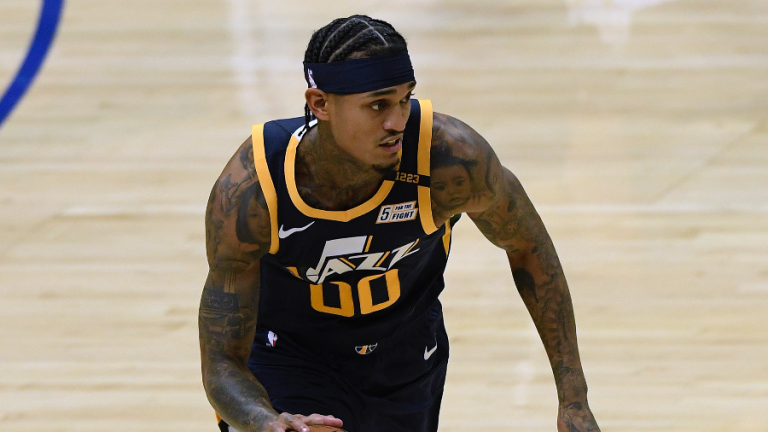 Jordan Clarkson was called for a technical foul after shoving a referee during the game against the Suns. (Photo courtesy of Harry How/Getty Images)
During the 11th minute mark in the second quarter of Utah's match against Phoenix, Clarkson stole the ball from Suns' newly acquired guard Chris Paul following a made lay-up. However, after the Jazz sixth man went into after the steal, he accidentally collided with an official resulting in a turnover.
The 28-year-old guard immediately shoved referee Karl Lane after the contact and was whistled for a technical foul right away. Fortunately for Clarkson and the Jazz, he was not thrown out of the game. The Jazz eventually lost against the scorching Suns, 95-106.
Clarkson signed a 4-year $51m contract during the offseason and is averaging 16.5 points, 4.8 rebounds, and 1.3 assists through the first four games of the season. The Filipino-American spitfire gunner has grown into a sixth man role for the Jazz, and has obviously thrived in it.
By signing both Donovan Mitchell and Rudy Gobert to lucrative multi-year extensions, the Jazz is definitely in a win-now approach this season. They are sporting a 3-2 record to start the season, although it will again be an uphill climb for them in this stacked Western Conference.