The Los Angeles Lakers put up a strong defensive stand in the fourth quarter to turn back the Denver Nuggets and book a 3-1 series lead in the Western Conference Finals.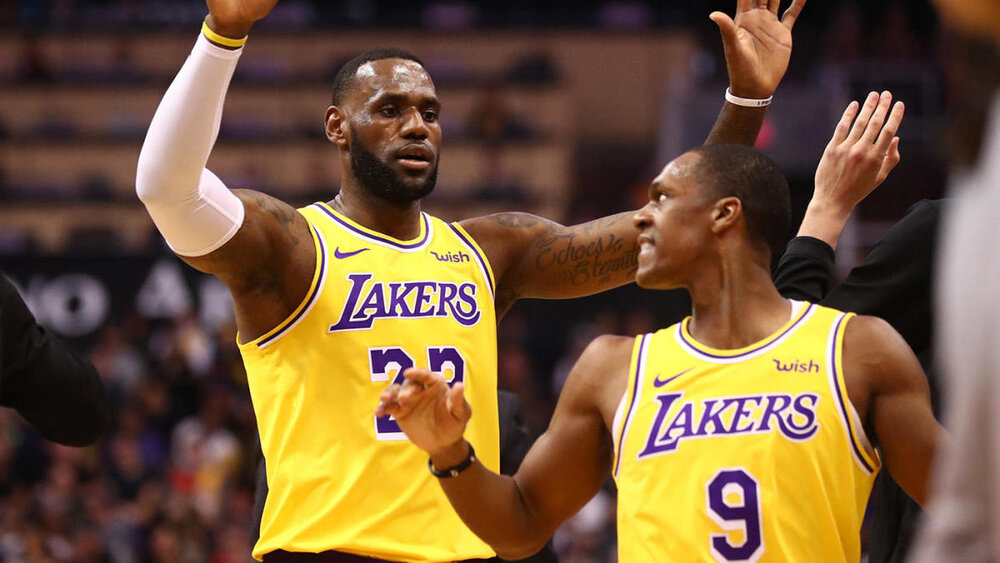 LeBron James and Rajon Rondo powered the Lakers past the Nuggets in Game 4. (Photo by Mark J. Rebilas/USA Today)
Behind a strong defensive stand in the payoff period, the Lakers hacked out a Game 4 victory to move one step closer to the NBA Finals. Anthony Davis led the Lakers in scoring with his 34 points, missing only five of his 15 total attempts from the field. LeBron James also stuffed the stat sheet with 26 points, 9 rebounds and 8 assists.
James and Davis started out the first quarter on a strong note, combining for 24 points in that span. But even with the two Lakers stars firing on all cylinders, the Nuggets still found a way to move within striking distance.
Denver star guard Jamal Murray, who finished with 32 points and 8 assists, almost single-handedly carried the team on his back. Murray put on every trick in his bag, including this acrobatic lay-up over the outstretched arms of LeBron.
This Jordanesque shot by Jamal Murray is ridiculous!

— Ballislife.com (@Ballislife) September 25, 2020
Veteran point guard Rajon Rondo was also instrumental in the fourth quarter. He finished with 11 points and 7 dimes, quarterbacking the Lakers' offense and coming up with the huge offensive rebound in the waning seconds.
Nikola Jokic chipped in 16 points and 7 boards for the Nuggets, while Jerami Grant and Michael Porter Jr. contributed 17 and 13 markers, respectively. Denver now trails 1-3 in the series, a familiar hole that they got out of during the first two rounds of the playoffs.
SCORES
Lakers (114) – Davis 34, James 26, Caldwell-Pope 13, Howard 12, Rondo 11, Kuzma 10, Green 3, Caruso 3, Morris 2, McGee 0
Nuggets (108) – Murray 32, Grant 17, Jokic 16, Porter Jr. 13, Morris 12, Craig 7, Millsap 5, Harris 3, Plumlee 3, Dozier 0