Miami Heat's Tyler Herro penned his name in the NBA's history books as his 37-point masterpiece landed at the top of last night's best individual performances.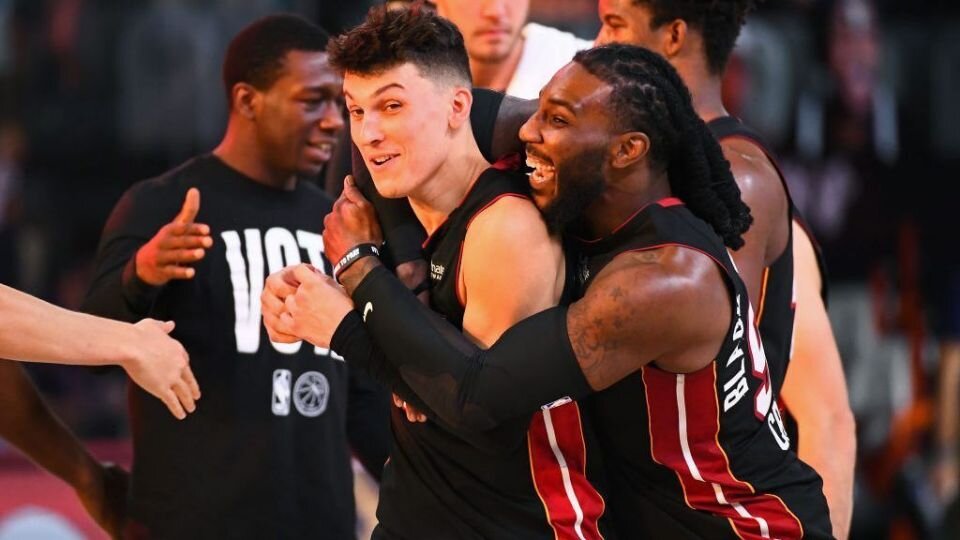 Tyler Herro put up a historic performance to lead the Heat to a 3-1 lead over the Celtics. (Photo via Yahoo Sports)
Tyler Herro, Miami Heat
In a match-up filled with elite stars, it was Herro who shone the brightest. His 37-point masterpiece not only led the Heat to a 3-1 series lead over the Celtics, but it also penned his name into the league's history books. The rookie hotshot broke Dwyane Wade's 27 points as the team's highest scoring output from a rookie. He also became the second youngest player to score at least 35 points in a playoff game, a list that includes Derrick Rose and Magic Johnson.
Jayson Tatum, Boston Celtics
After a zero-point performance in the first half, Tatum bounced back big time in the final two quarters. All of his 28 points came in the second half as he constantly pushed Boston to striking distance. The All-Star forward also hauled in 9 rebounds, 4 assists and 3 blocks, although he may have to start stronger in Game 5 to give the Celtics a higher chance of winning.
Bam Adebayo, Miami Heat
Adebayo continues to be a consistent force for the Heat. The young versatile big man recorded a double-double outing of 20 points and 12 boards, while also adding 4 assists and 2 steals. His ability to switch onto every position on defense is just essential for the Heat's zone defense.
Jimmy Butler, Miami Heat
Butler didn't have the most efficient shooting display, but his continuous aggressiveness eventually paid dividends for the Heat's offense. The team's main star tallied 24 points, 9 rebounds and 3 assists, and produced an excellent 8-9 clip from the free throw line. Butler also took care of the ball well, and made the assist to a cutting Herro that ultimately sealed the win for Miami.