Washington Wizards star John Wall declined to address the trade speculations around him, while the Houston Rockets failed to bring in Aaron Gordon from the Orlando Magic.
Trade rumors have been circulating around John Wall's name. (Photo via NBC Sports Washington)
"No comment." That was John Wall's direct answer when he was recently asked if he indeed requested a trade from the Washington Wizards. Wall has been linked to numerous trade speculations, which Wizards general manager Tommy Sheppard shut down.
Wizards GM Tommy Sheppard says John Wall has not requested a trade and there is no plan to trade him pic.twitter.com/iZ1VDwJSxT

— Bleacher Report (@BleacherReport) November 23, 2020
Wall, who turned 30 this year, didn't play at all last season. His absence led to his backcourt partner Bradley Beal's growth as an elite all-around star in the NBA. Beal averaged 30.5 points and 6.1 assists last season, establishing himself as the Wizards' main star even if Wall comes back fully-healthy this year.
There is still the possibility that Wall will still be with the team come training camp next week, but we shouldn't overlook the fact that he never denied the hearsays that he wants to be traded. There's definitely some kind of rift between Wall and the Wizards front office, but it would still be exciting to see the Wall-Beal duo again in Washington.
Potential Westbrook-Gordon trade didn't push through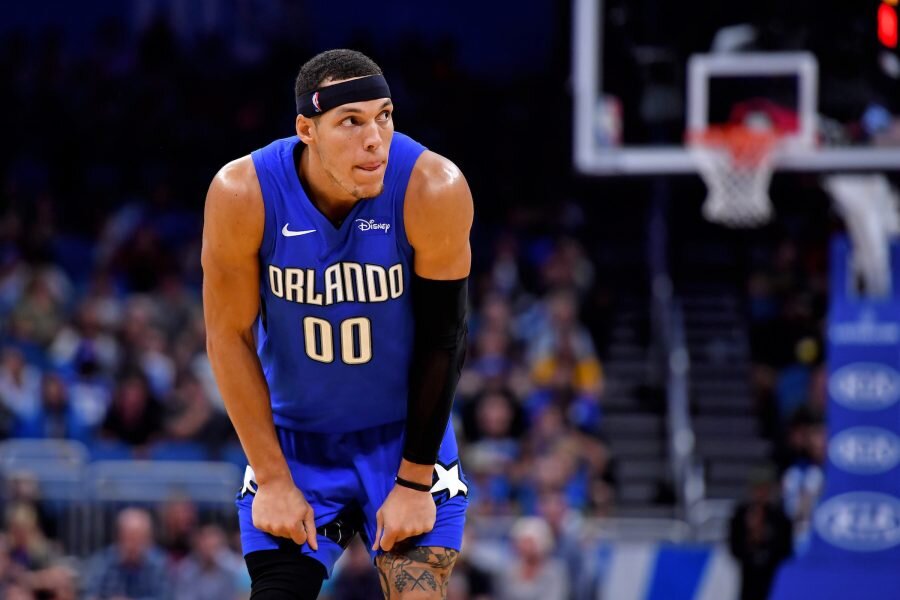 An Aaron Gordon trade was discussed by Orlando and Houston. (Photo via Hoops Rumors)
It's no secret that the Rockets front office is trying something new in Houston. After bringing in young budding center Christian Wood, the Rockets tried to acquire Orlando Magic high-flying forward Aaron Gordon. However, Chris Haynes of Yahoo Sports reported that the conversations between the Magic and the Rockets "never progressed."
Yahoo Sources: The Houston Rockets and Orlando Magic had discussed a trade featuring Russell Westbrook for a package centered around Aaron Gordon, but talks never progressed.

— Chris Haynes (@ChrisBHaynes) November 20, 2020
Since the start of the offseason, Rockets stars James Harden and Russell Westbrook have been linked to potential trades. But with the team's recent acquisition of Wood and DeMarcus Cousins, the Rockets arguably have a plan after all.
After their failed "micro-ball" experiment last season, the Rockets will be fielding a more traditional line-up this year. They made up for the loss of Capela by signing both Wood and Cousins, although they still have to shore up their bench depth.