Why exactly did the PBA give up on Gab Banal four years ago? Well, there's no right answer to that question as the new Alaska Aces wing is quickly proving his worth in his much-awaited return.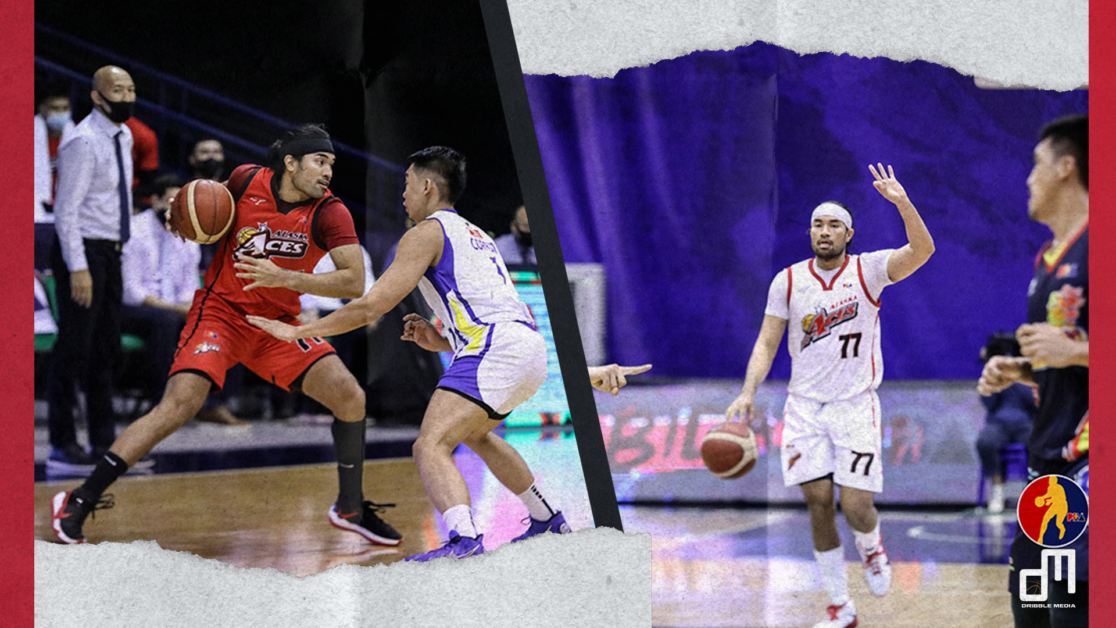 Gab Banal is back and he is not wasting any time proving to everyone that he has what it takes to thrive in the PBA. A 6-foot-3 combo wing who can handle the ball well, defend multiple positions, and make plays for himself and for his teammates, it was surprising that PBA teams didn't take a chance on him in the past couple of years.
Now that he has gotten a new lease of life with Alaska, Banal is providing an all-around presence off the bench. He is only averaging 22.3 minutes per game but he is making the most out of it. As per Stats by Ryan on Dribble Media, Banal's Per 36 minutes stat line is as follows:  
BANAL'S PER 36 MINUTES STATS
Banal's Per 36 minutes scoring average of 18.98 ranks 9th among current players. The players ahead of him are Terrence Romeo, Vic Manuel, Kevin Alas, CJ Perez, Ian Sangalang, Allein Maliksi, and Calvin Abueva. Oh, and Banal (9th) is ranked higher than Kiefer Ravena (10th). Of course, that's not a knock on Kiefer, who I wrote is having a career-best season (you can read it here). Kiefer does more than scoring considering that he is also the primary playmaker for the NLEX Road Warriors.
We already know that Banal's main calling card is his versatility. He has a good inside-outside game, he can help facilitate the offense, and he can defend on the other end of the floor. But it's not just the all-around play for the new Aces forward that is turning heads around the league.
Banal's shooting efficiency is off the charts too. I mean, just look at how he ranks in the league in True Shooting Percentage (TS%), Effective Field Goal Percentage (eFG%), and Three-Point Percentage (3P%).  (To learn more about basketball advanced stats, check out this glossary we wrote.)
eFG%

3P%

TS%

1st
(minimum four 3P attempts/game)
Banal is leading the Aces in scoring this conference despite the fact that there are four more Alaska players logging in more playing time than him. The shots that he is taking are within the flow of the offense. In his best game so far, Banal put up 20 points on just 11 attempts against the Meralco Bolts.  
Can Banal keep up this tremendous level of efficiency moving forward? Maybe or maybe not. Bad games are inevitable for every player, and not to mention his name will now be at the top of opposing teams' scouting reports. Still, I believe that he has the potential to be the best player in this Aces team. Head coach Jeff Cariaso will give him more playing time, that's for sure. The only improvement I want to see in Banal is having more frequent trips to the free-throw line. He is only averaging 1.2 free throw attempts per contest so that's a part of his game that he needs to improve moving forward.
Going back to our original point, Banal should be a fixture in the PBA for the years to come. It's still mind-boggling why he played sparingly in his previous stint with the GlobalPort (now NorthPort) Batang Pier. But the 30-year-old combo wing has come a long way now, and it's great to see that his hardwork is finally paying off.