The 2022 PBA Commissioner's Cup is opening its curtain starting on Wednesday, September 21, 2022. Here are several things that pique my interest in Week 1's collection of games.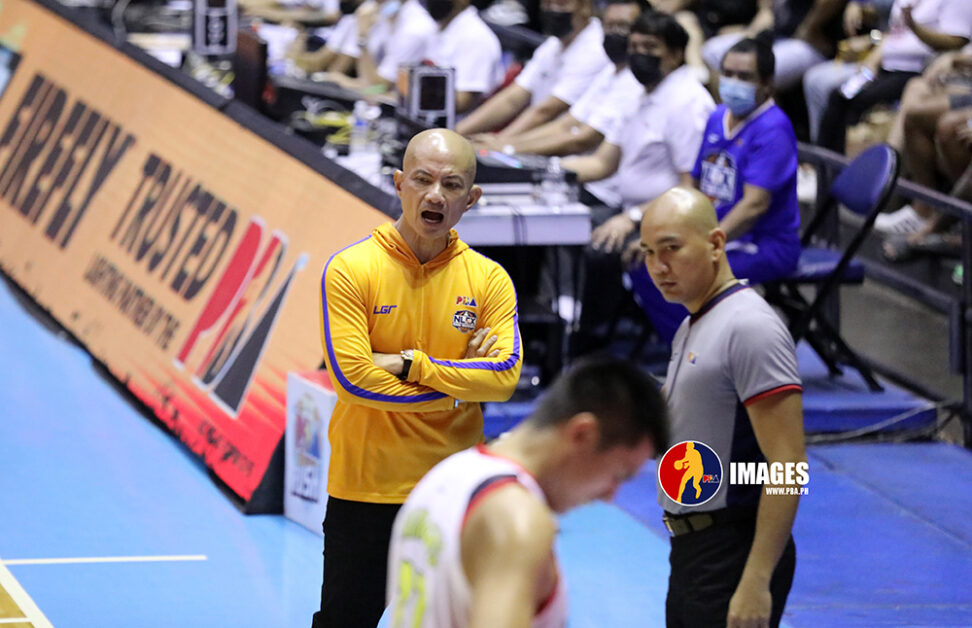 Yeng Guiao's return to the Elasto Painters' den
Former Rain or Shine head coach Chris Gavina did build something good, especially on defense. Under Gavina's watch, the Elasto Painters were regularly in the top half of the league in defense; the team ranked 4th in opponent points (91.6) allowed and also 4th in defensive rating (101.8) during the 2022 PBA Philippine Cup.
However, it's on offense where Gavina's wards struggled to keep up with the top teams. They finished 9th in offensive rating (99.4) last conference, with their leading scorer Rey Nambatac only shooting a 37% clip from the field.
Yeng Guiao's return to Rain or Shine's camp could help this team become more balanced on both ends of the floor. Before he moved to the NLEX Road Warriors in 2016, Guiao's last season with Rain or Shine produced these excellent rankings on offense: 2nd in total points per game, 2nd in offensive rating, and 4th in team assists.
Of course, the makeup of the Elasto Painters' roster was different back then, but we could argue that Guiao's offense works at this level. During the 2021 Philippine Cup when Kiefer Ravena only played four games for NLEX before leaving for the Japan B.League, the Guiao-led Road Warriors still finished the conference with the fourth-best offensive rating (101.5) — and that was before Calvin Oftana broke out of his shell and took a bigger workload on offense.
Guiao doesn't have to take this team from mediocre to great in terms of offense. But taking a step towards an average offense, combined with excellent defense, could help Rain or Shine reach greater heights this conference.
How good would Ayo's FiberXers defense be?
Aldin Ayo's PBA head coaching debut with the Converge FiberXers is finally here. He wasted no time bringing in his former DLSU ward Aljun Melecio to the fold, while also hinting that the FiberXers roster could see more changes in the near future. Melecio, who will battle with a bevy of guards for playing time, will add another layer of playmaking and shot-creating to Converge's offense — and probably a breakout conference too.
But the move to get Melecio was primarily to bolster the team's defense, at least according to Ayo. Ayo won't necessarily have the FiberXers pressure all the time, as that doesn't work in the PBA as much as it does wonders at the collegiate or high school level. Ball-handlers at the professional level are more intelligent and level-headed, and they're quicker in adapting to a press or trap defense.
Execution and communication are vital in producing a defensive stop, but that starts with effort. Defensive effort is what Ayo needs from his players, and he is assembling the personnel who can do just that. He'll have the likes of Melecio, RK Ilagan, Kevin Racal, Alec Stockton, and Maverick Ahanmisi to start with, and it's also interesting to see how big men like Jeo Ambohot, Justin Arana, and Abu Tratter will fare in Ayo's defensive philosophy.
Other Interesting Storylines:
The Phoenix Super LPG will play two games in Week 1, obviously without their long-tenured star Matthew Wright, who will be suiting up in the B.League. The Wright departure will open up more opportunities for the likes of Tyler Tio and probably Encho Serrano, and it also paves the way for a Javee Mocon bounce-back. Mocon's points and assists averages, along with his shooting percentages, all went down in his first go-around with Phoenix. The team will need more of Mocon this time, especially with starting power forward Jason Perkins (knee injury) redshirting the rest of the season.
It will be the Bay Area Dragons' welcome week in the PBA. They will play against the Blackwater Bossing on Wednesday, before dueling with Phoenix on Saturday. This week's matchups aren't exactly baptism of fire for the Dragons, but it will be a good test before facing the stronger teams this conference.
Thanks (or no thanks) to another…. fascinating trade, Jamie Malonzo is now a Gin King. Malonzo is a talented player on both ends, and an intriguing one on defense, especially when he's locked in (ranked in the Top 5 in both steals and blocks last conference). At some point during this conference, the highly-touted Jeremiah Gray will also be making his debut. We'll talk more about Ginebra's new machinery in a separate article before their first game against Converge on Sunday.