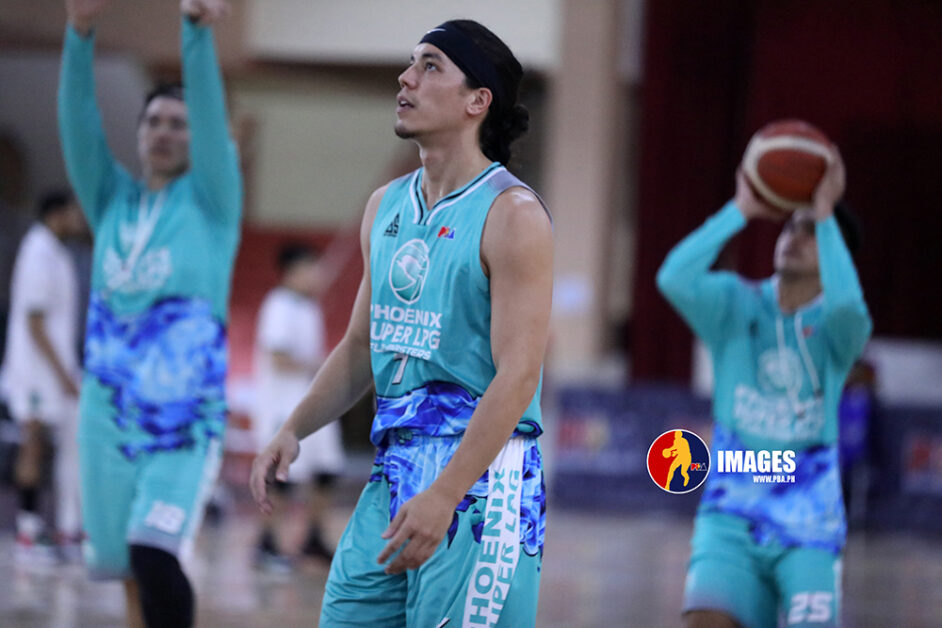 The 2021 PBA Philippine Cup continues with a Saturday double-header at the Don Honorario Ventura State University Gym in Bacolor, Pampanga. The Terrafirma Dyip and the NorthPort Batang Pier will battle it out in the first game slated at 2:00 p.m., followed by a match-up between the Blackwater Bossing and the Phoenix Super LPG Fuel Masters at 4:35 p.m.
Here are a couple of storylines heading into PBA Saturday.
A fast-paced battle between Terrafirma and NorthPort
Per Stats by Ryan, an advanced stats platform for Philippine basketball, NorthPort (91.7) and Terrafirma (90.4) rank first and fourth, respectively, in terms of pace. This means that both of these teams love to push the ball, although that doesn't automatically result in good things. The Batang Pier rank fourth-highest in turnovers per contest (17.0), which shows us one of the possible disadvantages of always pushing the ball on offense. In their loss to San Miguel last July 25, NorthPort accumulated 22 turnovers which then resulted in 20 turnover points for their opponents. That becomes even more painful if you look at the fact that NorthPort only lost by two points in that game.
As for Terrafirma, they are better in taking care of the ball and their assists numbers are excellent this conference. They compile 20.1 assists as a team, ranking third behind San Miguel and Ginebra. But it's on the defensive end of the floor that Terrafirma is having problems. They are giving up 94.3 points to their opponents, which is the worst in the league. On top of that, their opponents are averaging a 50.7% clip in two-point attempts, which means that they have a lowly interior defense.
That's something that Batang Pier new star big man Greg Slaughter can take advantage of. Among players attempting at least 10 attempts per game, Slaughter has a league-high 56.7% clip from the field. In their next assignment against Terrafirma, expect NorthPort to always look for their 7-foot center down low.
Perfect chance for Phoenix to build momentum
Coming off a much-needed win against Terrafirma, Phoenix now has the golden opportunity to build momentum and finish the week with an unblemished 2-0 record. After winning just two of their first seven games, the Fuel Masters got a huge break as their offense finally clicked against Terrafirma. Vic Manuel had his best output as part of the team, tallying 18 points on a solid 8-for-12 field goal clip, while Jason Perkins finished with a game-high 28 markers.
Before that Terrafirma win, Phoenix ranked 10th in offensive rating (89.1) and second-worst in turnover percentage (16.6%). But this is still a team that has excellent scorers like Manuel, Perkins, Matthew Wright, and Chris Banchero on their roster, and it's only a matter of time before they get into a good flow on their offense. The Blackwater match may be their easiest assignment this conference, but it's very important that the Fuel Masters build momentum heading into their final couple of games against the Beermen and the Gin Kings.  
---
Advanced Stats are now available for Philippine basketball! Through Ryan Alba's 'Stats by Ryan', you can now look at team and player advanced stats for the current 2021 PBA Philippine Cup (and the previous three seasons) via the Dribble Media website.
Check out this glossary for a list of the basketball advanced stats terminologies.
You can also contact Ryan via his Twitter handle (@_alba__).