If you happened to miss out on the 2021 PBA Philippine Cup's Sunday match, here's a quick rundown to keep you updated.
(Advanced stats are from Stats by Ryan on DribbleMedia.com, an advanced stats and metrics platform for Philippine basketball.)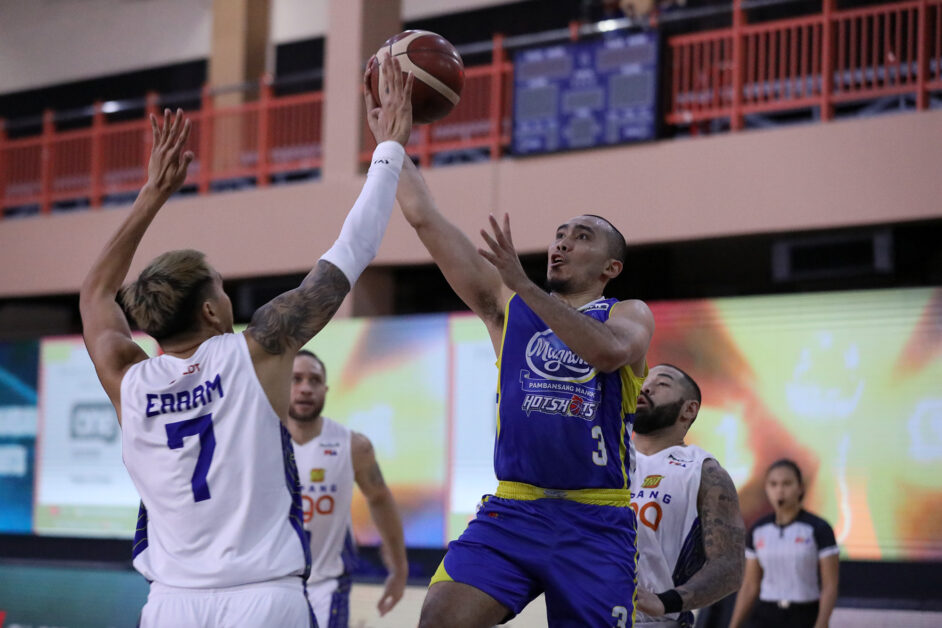 Lee comes alive as Magnolia takes Game 3
The Magnolia Hotshots overcame another Mikey Williams explosion as they hacked out a 106-98 Game 3 victory over the TNT Tropang GIGA. TNT still leads the 2021 PBA Philippine Cup Finals, 2-1.
Main Takeaways:
After struggling for much of the past five games, Paul Lee was due for a good outing and it came at the right time in the all-important Game 3. Lee scored a team-high 21 points on an excellent 50% shooting from the field, and also made the most of his trips to the free throw line (6-of-7). One adjustment that Lee did in Game 3 is that he didn't try his luck from the three-point line anymore. After going 0-of-6 in Game 2 and 2-of-26 combined in the last five games, Lee only attempted two triples tonight. Instead, he constantly put the ball on the floor, creating a lot of pressure against the TNT defenders, and getting to the free throw line — something that he does best this conference.
But this wasn't just about Lee — four other Magnolia players scored in double digits in the Game 3 win. Ian Sangalang did not have a good shooting night (only 7-of-20) but his aggressiveness on offense helped him notch 20 points and even dish out five assists. Mark Barroca (16 points), Calvin Abueva (14), and Jio Jalalon (11) also put up double figures in the scoring column. Balanced and consistent offense from their top stars has been the key to the Hotshots' success, as evidenced by the fact that three of their players, particularly Lee, Sangalang, and Abueva, are ranked in the Top 15 in scoring this conference.
It may not have resulted in a win, but Mikey Williams continues to put on a show in his first Finals stint in the PBA. He finished with a game-high 39 points on a stellar 10-of-18 shooting from deep, breaking the league record for most three-pointers made by a rookie in a single game. Mikey's 10 triples also broke the individual record for most three-pointers in a Finals game, adding another feat to his historic night. However, his efforts did go to waste as the TNT defense was not up to the task this time around. Magnolia produced an efficient 50% overall clip from the field, and it's very difficult to carve out a win when your opponent is literally making half of their shots.
---
Advanced Stats are now available for Philippine basketball! Through Ryan Alba's 'Stats by Ryan', you can now look at team and player advanced stats for the current 2021 PBA Philippine Cup (and the previous three seasons) via the Dribble Media website.
Check out this glossary for a list of the basketball advanced stats terminologies.
You can also contact Ryan via his Twitter handle (@_alba__).