If you happened to miss out on the 2021 PBA Philippine Cup's Wednesday double-header slate, here's a quick rundown to keep you updated.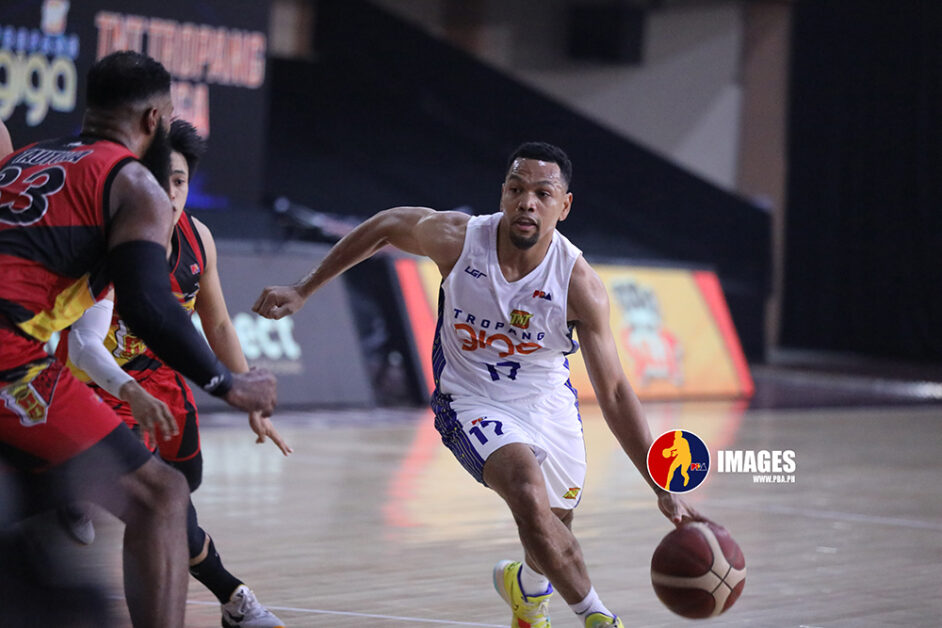 Tropang Giga dominate pivotal Game 5
The TNT Tropang Giga controlled the game right from the get-go as they walloped the San Miguel Beermen, 110-90. The Tropang Giga now lead their best-of-seven semifinals series, 3-2.
Main Takeaways:
A lot of things went awry for TNT in their forgettable Game 4 performance, but Jayson Castro was the lone bright spot in that game as he led the team with 15 points on 50% shooting. The veteran guard rode that momentum in Game 5 as he seemingly had his imprint on almost every Tropang Giga offensive possession when he's on the floor. In the 26 minutes he logged off the bench, Castro produced 19 points and 8 assists, and didn't even commit a single turnover. When San Miguel went back to their 2-3 zone defense in the fourth quarter, Castro made the right decisions and had a couple of assists to a string of TNT three-pointers that sealed the win.
If you just looked at the stat sheet, you'd notice that TNT didn't have a lot of steals in Game 5, nor did they force San Miguel to commit a lot of turnovers. But the TNT defense did a good job of jumping at passing lanes, and just being active in messing up the flow of San Miguel's offense. Heading into the fourth quarter, the Beermen only had seven assists as a team, and they finished with a measly total of 12 dimes the whole game. That pales in comparison to their team average of 19.7 assists, which ranks second-best in the league this conference.  
Maliksi, Pinto keep the Bolts alive
The Meralco Bolts lived for another day as they turned back the Magnolia Hotshots via a thrilling 102-98 Game 5 victory in their best-of-seven semifinals battle. The Hotshots still lead the series, 3-2.
Main Takeaways:
Despite Chris Newsome, who put in a good performance of 23 points, 5 rebounds, and 6 assists, fouling out early in the fourth quarter, Meralco survived as they received a huge boost from Allein Maliksi. After scoring only two points on a 1-of-6 clip shooting in Game 4, Maliksi came up with a game-high 29 markers, including two dagger three-pointers in the crucial minutes of the final period. Nard Pinto also contributed 24 points in the Meralco win, a far cry from the six-point outing he showed in the Bolts' Game 4 loss. Meralco may not have a true elite scorer but they have tons of players who can contribute at any given night. In fact, the Bolts are the only team in this conference that has at least ten players averaging at least five points.
Paul Lee is still feeling the lingering effects of the shoulder injury he sustained in Game 3. He had 13 points and 5 assists, but the Hotshots star also committed a game-high five turnovers. Lee logged a significant amount of minutes but he looked a bit disconcerted out there. The hope for Magnolia moving forward is to finish this series early to give their star shooting guard a much-needed rest, but this Meralco squad is really tough to put away.
---
Advanced Stats are now available for Philippine basketball! Through Ryan Alba's 'Stats by Ryan', you can now look at team and player advanced stats for the current 2021 PBA Philippine Cup (and the previous three seasons) via the Dribble Media website.
Check out this glossary for a list of the basketball advanced stats terminologies.
You can also contact Ryan via his Twitter handle (@_alba__).