If you happened to miss out on the 2021 PBA Philippine Cup's Sunday double-header slate, here's a quick rundown to keep you updated.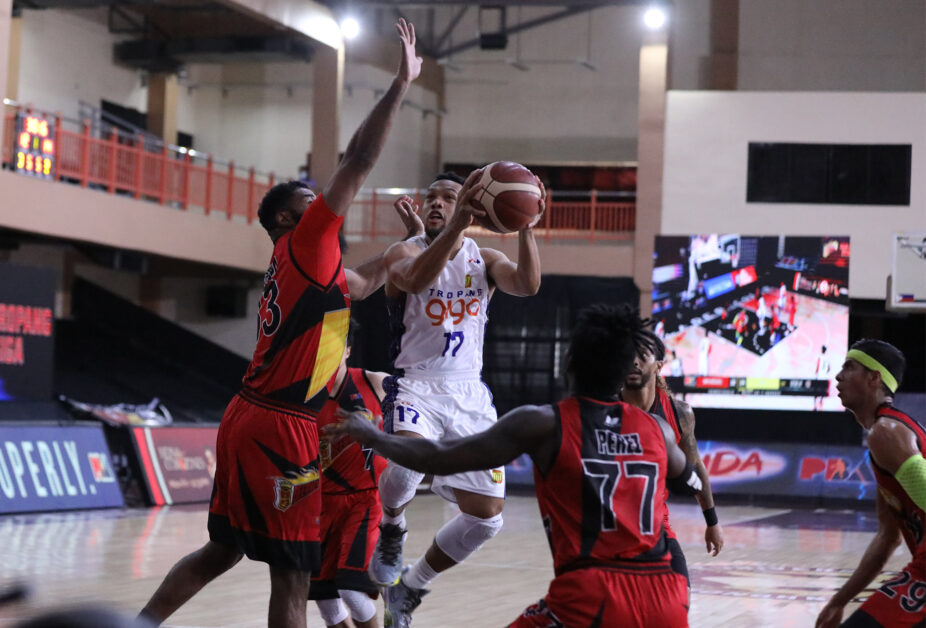 Castro comes alive as TNT takes Game 1
The TNT Tropang Giga hacked out a thrilling 89-88 victory over the San Miguel Beermen to take Game 1 of their best-of-seven semifinals series.
Main Takeaways:
For the first time in the last seven games, Jayson Castro eclipsed double digits in field goal attempts, resulting in a 16-point performance off the bench. To top it off, the 35-year-old veteran also hauled in six rebounds, dished out six assists, and stole the ball twice. Castro's exploits came exactly at the right time as Mikey Williams only scored seven points, making only three of his 12 attempts from the floor. In the two games that he has faced the defense of Chris Ross and the Beermen, Williams has only averaged 7.5 points on a lowly 24% shooting and 2.5 turnovers. Yikes. The positive takeaway from Williams' performance last night was that he was still setting up his teammates at a good rate, as evidenced by his game-high six assists.
June Mar Fajardo didn't have an eye-popping stat line but he was very aggressive in getting his shots, especially in regulation when he shook off the individual defense imposed by TNT frontcourt players Troy Rosario and Dave Marcelo. Fajardo finished with a double-double outing of 13 points and 11 boards, then added four assists to his tally. However, the surprising takeaway from his performance was that he only trooped to the free throw line twice. Whether it's because the TNT big men played honest defense or the officials just missed some calls, the next step for Fajardo's progression in this conference is to increase his free throw attempts.
Terrence Romeo is still not at his peak physical condition. After missing much of the second half of the eliminations due to a foot injury scare, Romeo returned in San Miguel's series clincher against NorthPort, although he only logged 20 minutes of play. Last night, the spitfire gunner only played 19 minutes, which means that the San Miguel coaching staff are still managing his load.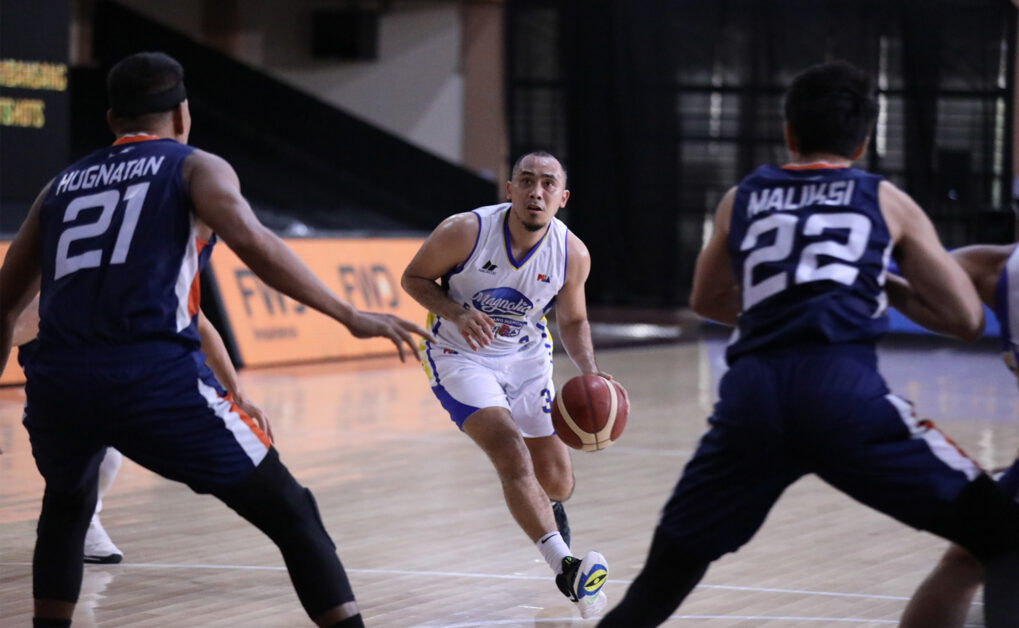 Magnolia draws first blood against Meralco 
The Magnolia Hotshots relied on their balanced offense in Game 1 to take down the Meralco Bolts, 88-79.
Main Takeaways:
It's so difficult to beat this Magnolia squad when all of their five key players are putting up the buckets. Ian Sangalang (18 points), Paul Lee (17), Calvin Abueva (13), Jio Jalalon (12), and Mark Barroca (11) all scored in double digits as the Hotshots turned in a masterful fourth quarter to take Game 1. With the exception of Jalalon, these Magnolia players have been very consistent with their offense all conference long. But with Jalalon's recent high level of efficiency with his shots, it could just be the X-factor that will drive the Hotshots to the Finals.
Meralco produced an acceptable 42% overall clip from the field — which is a rate that is above the league average of 40.1%. There were two things that went wrong for the Bolts' offense, and one of them was their very low free throw count. Coming into this game, they averaged 25.1 free throw attempts per contest, which ranks third-best in the league. However, they only had 11 free throws yesterday against Magnolia, and that's something they need to improve on moving forward. The next thing that went wrong for Meralco was that they got a really quiet night from lead guard Chris Newsome. Newsome only had eight points and two assists, while also committing four turnovers. Newsome has to put his best foot forward for Meralco to have a bigger chance of winning this series.
---
Advanced Stats are now available for Philippine basketball! Through Ryan Alba's 'Stats by Ryan', you can now look at team and player advanced stats for the current 2021 PBA Philippine Cup (and the previous three seasons) via the Dribble Media website.
Check out this glossary for a list of the basketball advanced stats terminologies.
You can also contact Ryan via his Twitter handle (@_alba__).
---
GET MORE BASKETBALL AND SNEAKER UPDATES WHEN YOU SUBSCRIBE TO DRIBBLE MEDIA'S YOUTUBE CHANNEL!