Golden State Warriors star Steph Curry shot the ball for five minutes, and made 103 straight three-pointers.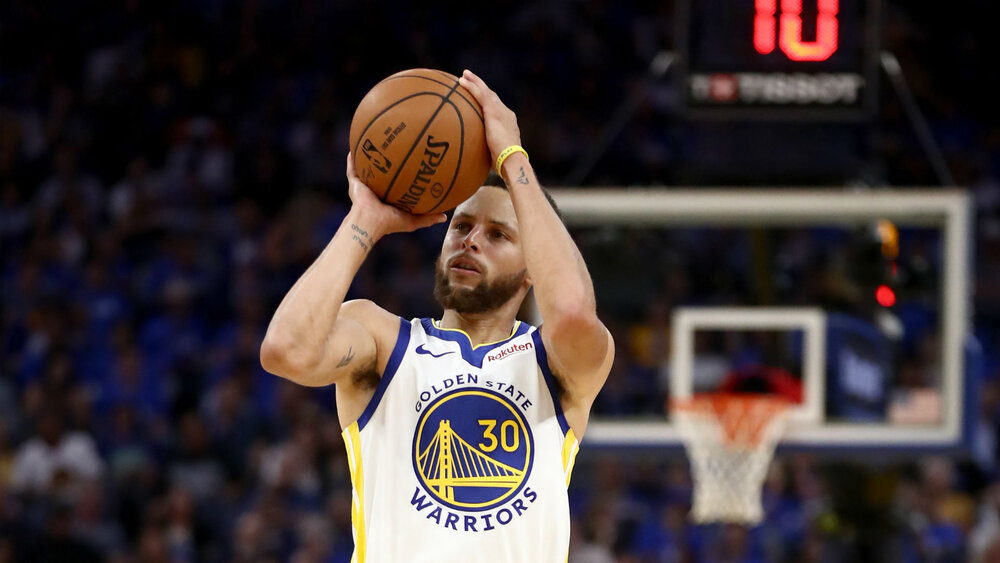 Curry has to carry a heavier workload for the Warriors this season. (Photo via Getty Images)
After two straight losses to open up the 2020-21 season, Curry hit the gym and did what he does best. The two-time MVP hit consecutive three-pointers without a single miss in five minutes, just another day in business for arguably the best shooter in NBA history.
Steph did not miss a three for FIVE MINUTES

(via @warriors)pic.twitter.com/iwLLidjt90

— SportsCenter (@SportsCenter) December 26, 2020
As per Rob Perez (@WorldWideWob), he counted the makes and came up with a whopping total of 103 straight triples for Curry. Curry's shooting form is just pure beauty, but people sometimes overlook the fact that the Warriors star's work ethic is also off the charts.
With the injured Klay Thompson sitting out the entire season, Curry has to carry a heavier workload for the Warriors. The team brought in Kelly Oubre to shore up the wing, and drafted young center James Wiseman, who has been very impressive so far. Draymond Green is close to returning from an injury, although the Andrew Wiggins experiment is not working in the team's first two games.
Still, it will be Curry's magnificent scoring prowess that will move the needle for Golden State. He will be turning 33 next year, and it won't be long before the three-time champ enters the twilight stages of his career.
The Thompson injury was an unfortunate setback, but it's obvious from the moves that the Warriors front office made that they are employing a win-now approach starting this season.